This Breakfast at Tiffany's baby shower was elegantly arranged by Party Express 6100. The luxurious decor was fit for a queen and appeared as if it could be a part of the classic film.
The desert table featured treats that would make Audrey Hepburn proud. With an array of cookies, cakes, and macaroons, there was a desert to fit the taste palette of every guest. All of the deserts were elegantly decorated in different shades of blue. The center of the table featured an eye-popping blue cake adorned with pearl-like beads and a glimmering silver crown.
The desert table's back drop followed the beautiful Tiffany blue color scheme and included a large black and white poster of Audrey Hepburn. In addition, a classy black welcome sign was perched on an elegant wooden pedestal.
The floor featured a classic black and white tile covering. To the right of the desert table was an elegant block letter design that read "tea." How perfect for the theme! The other side of the table featured a comfy black and white chair.
Even the ceiling was decorated to match the theme with sheer blue and white curtains running from top to bottom. Black lanterns were also strategically hung throughout the gathering area.
Credits:
Styling: Party Express
Photo Coverage: Pink A Boo Studio
Cake and Desserts: The Cake Room
Favors: Monster Favors
Hosted by: Janelle Diega Escote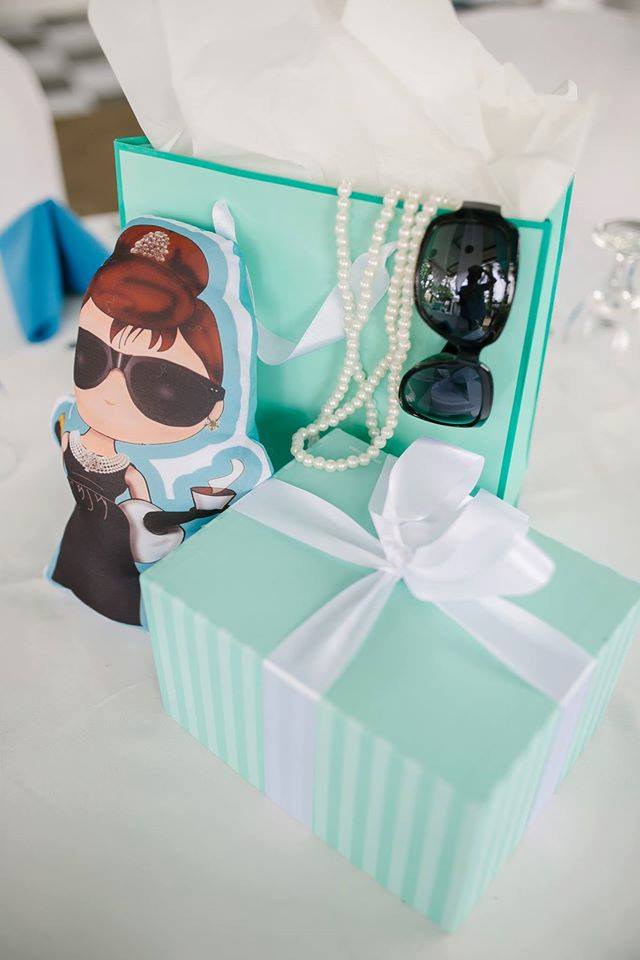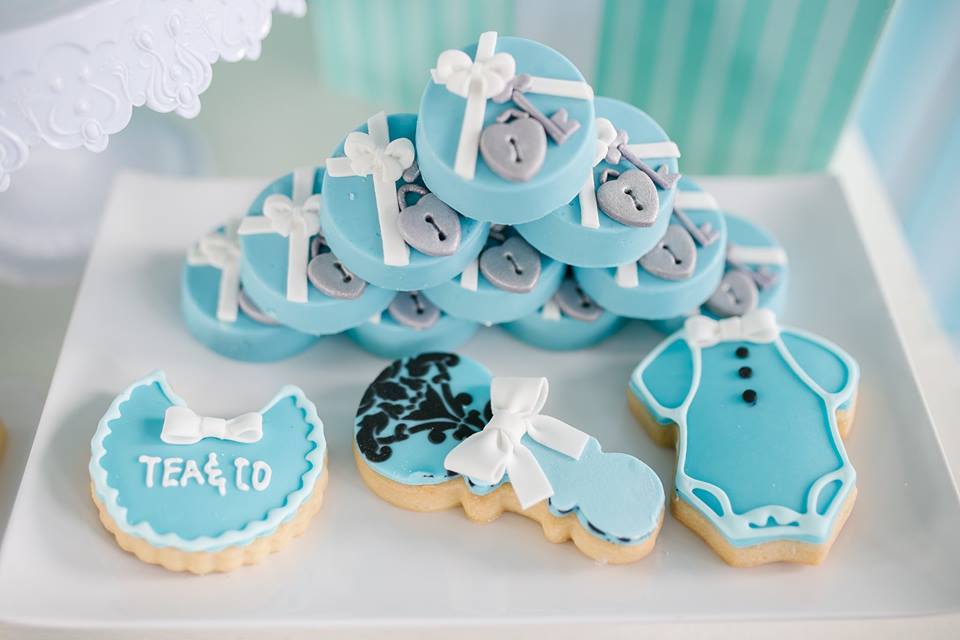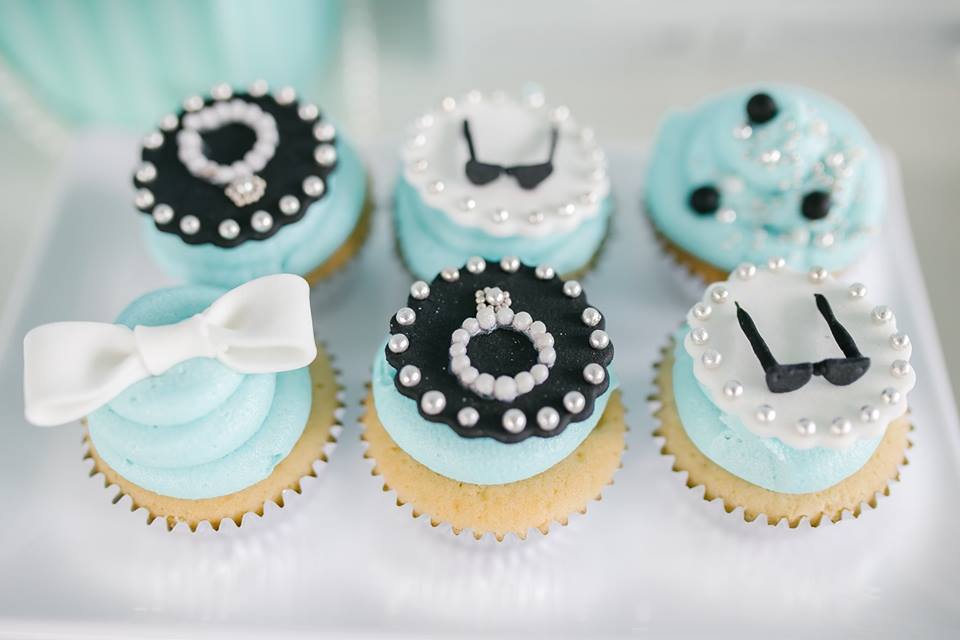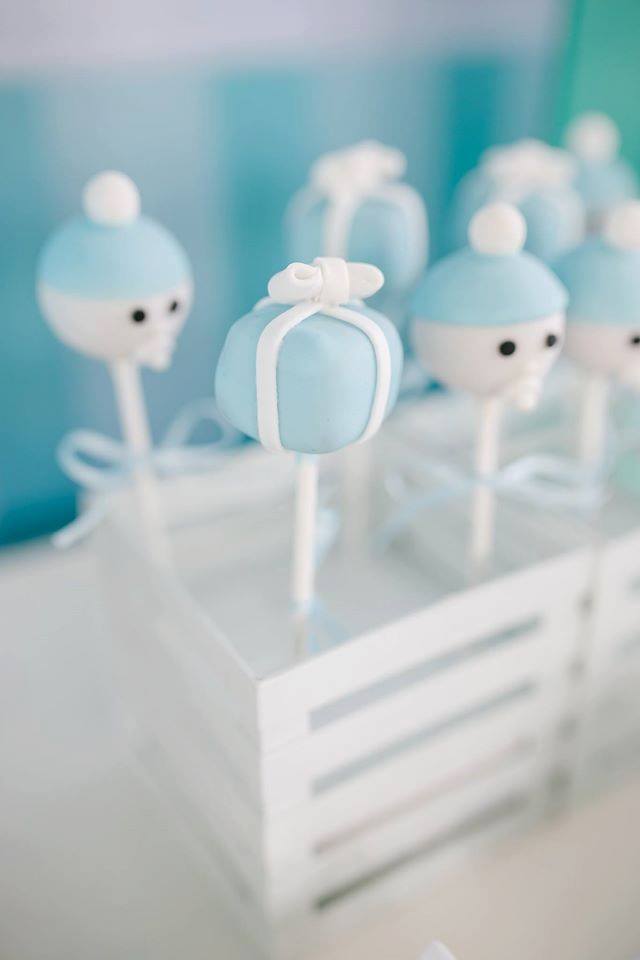 MORE INSPIRATIONS