This Play in the Forest Party was beautifully designed by Dulce Bell Catering. The rustic outdoor and woodland animals decorations helped to give the party a true "woodsy" feel.
The dessert table featured a variety of textures and natural decorations such as logs and pinecones. Of course, the dessert table also featured a plethora of delicious desserts! The right side of the table featured a large cake that represented a birch log. The cake was decorated with a small black bear topper, pinecones, and assorted pine branches. Delicious cupcakes were also scattered about the table and were available in several different flavors such as lemon and chocolate. Chocolate covered cake pops were also decorated with small pieces of nature such as pine branches and parts of pinecones.
Dark green leaves served as the perfect natural background to the dessert table.  In front of the leaves was a hanging branch with beautiful portraits. The portraits included a bear, animal track, and an acorn. Each portrait was hung delicately from the branch with a natural twine. The table was covered with a white linen cloth that had a rustic looking edge.
The floor near the dessert table featured two large wooden candles sconces and a large wicker basket filled with realistic pinecones. A large bough of pine branches also sat next to the wicker basket.
Event Planner Dulce Bell Catering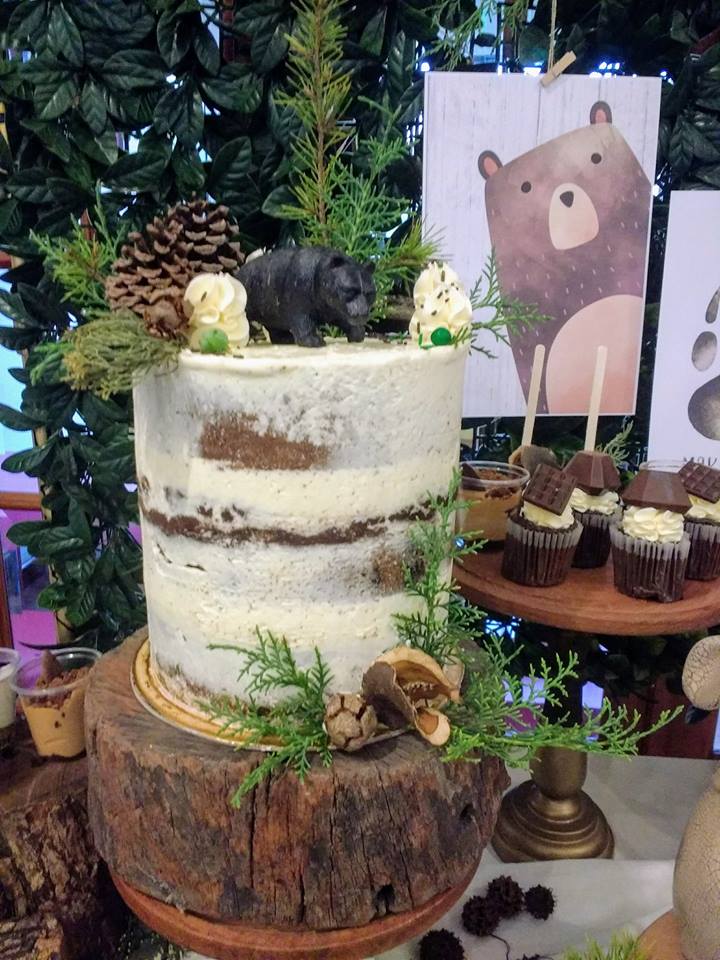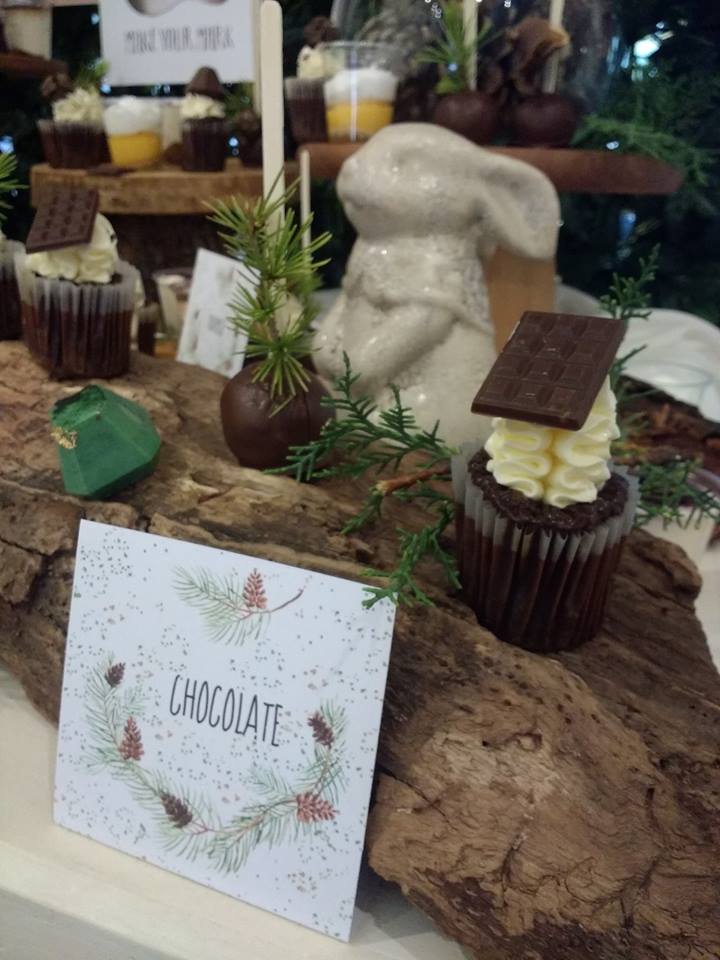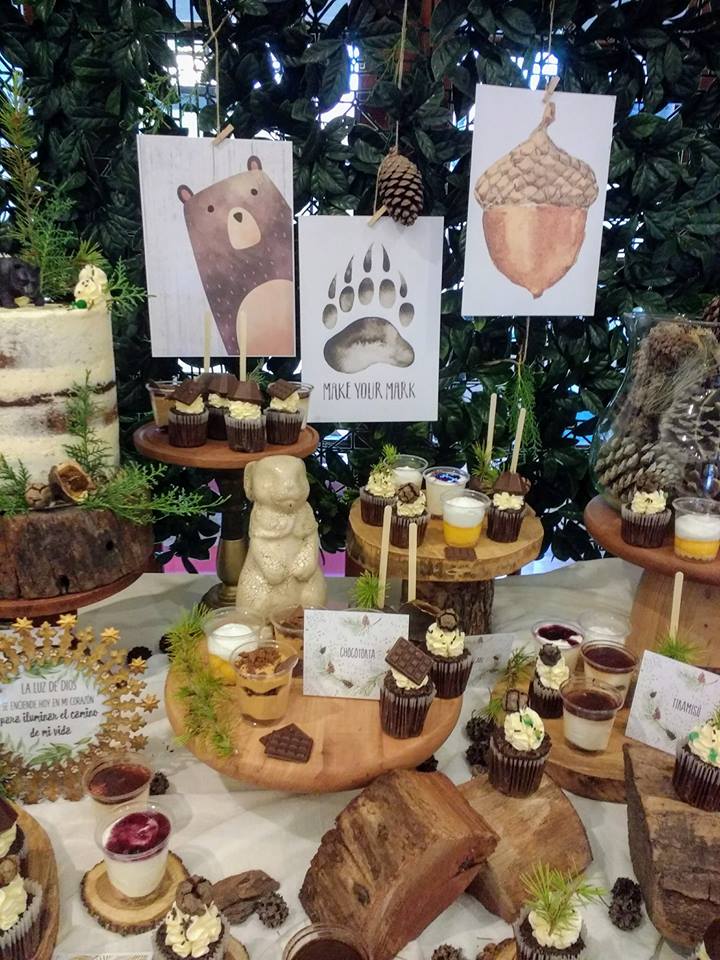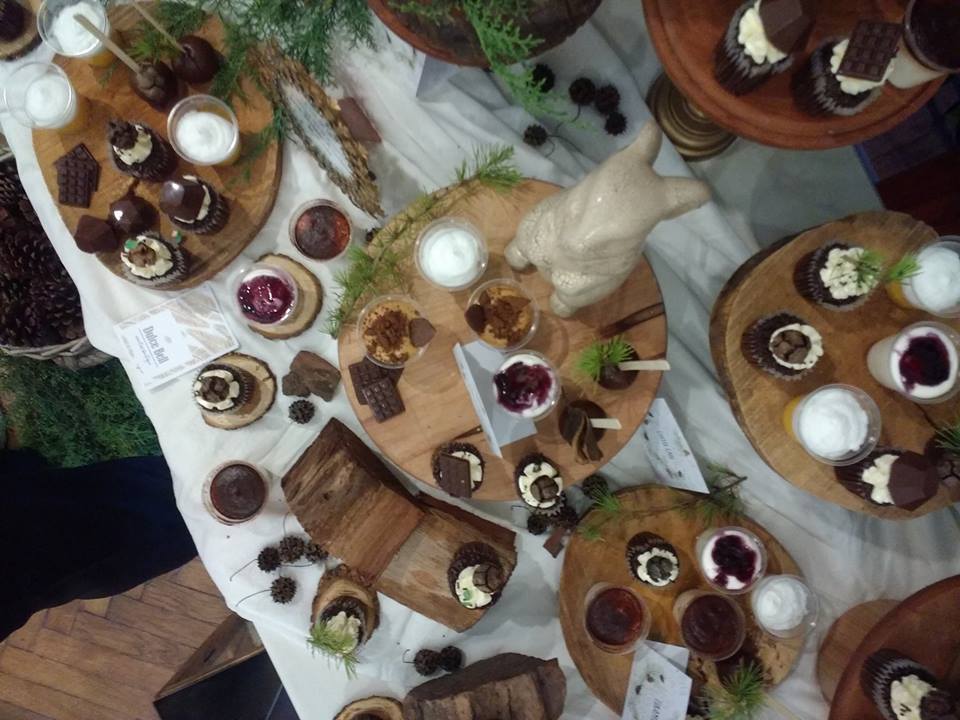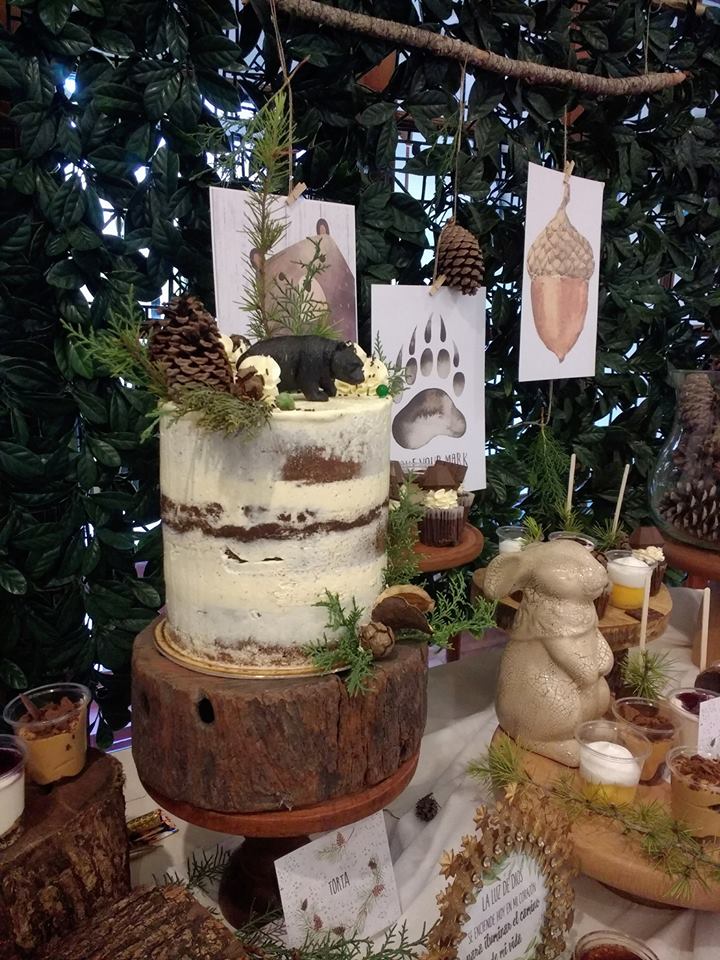 MORE INSPIRATIONS