With a lighthearted touch and soft blending of pastel tones, this Whimsical Spring Swing Celebration was a refined and original event fantastically designed by The Little Factory.
The venue chosen for this party had full-length windows, allowing for an optimal display of natural lighting throughout the entire area. Bringing in natural details like flowers and garland, this party had a whimsical vibe that the guests were certain to enjoy.
A unique, golden stand was used to display the treats. It had an elegant and classic style to it that went perfectly with this adorable theme. A garland with large pink and white flowers was wrapped around the top of the stand and right in the center, a lovely dreamcatcher made a sweet backdrop.  The front of the table had a miniature flower arrangement that matched the garland with precision.
The stand had two layers of shelves, allowing for a full and easy to access style. All of the treats were designed to go with the theme tastefully in soft pink and white tones. On each side of the stand Prix was styled into a pyramid on a luxurious stand and topped with a feather, offering decadence and beauty all in one. Little cupcakes stood at the center wrapped beautifully and tied with sweet little bows.
On the back shelf of the table, cute lamps were placed on each side near tall bouquets of magnificent flowers.
Cute decorations added to the table included a tray that held adorable pink fans adorned with white feathers. Vintage style frames and fantastic little bears with fans behind them filled the rest of the tray. Another tray held a full set of little baby shoes with fans and vintage style egg holders as well, each with pink or gold ribbons on top.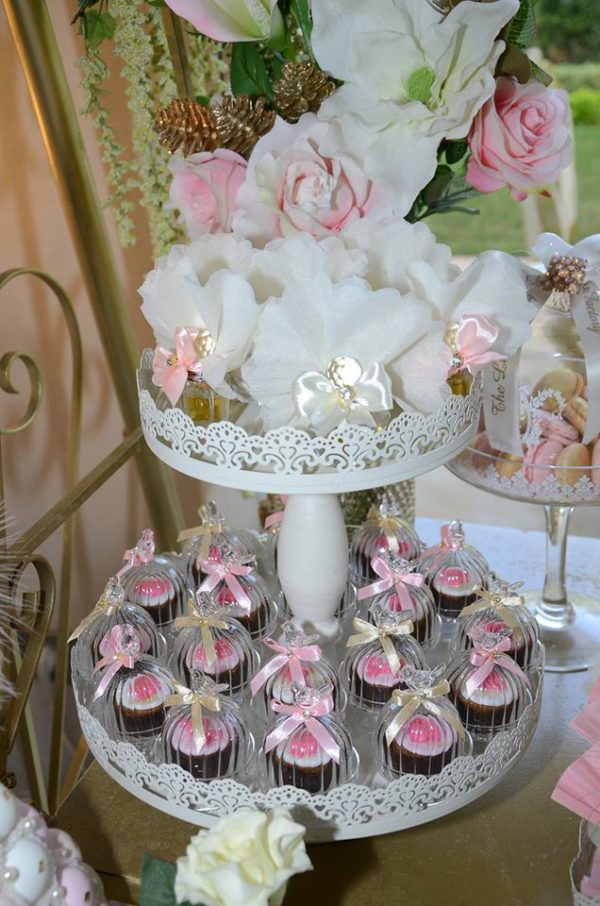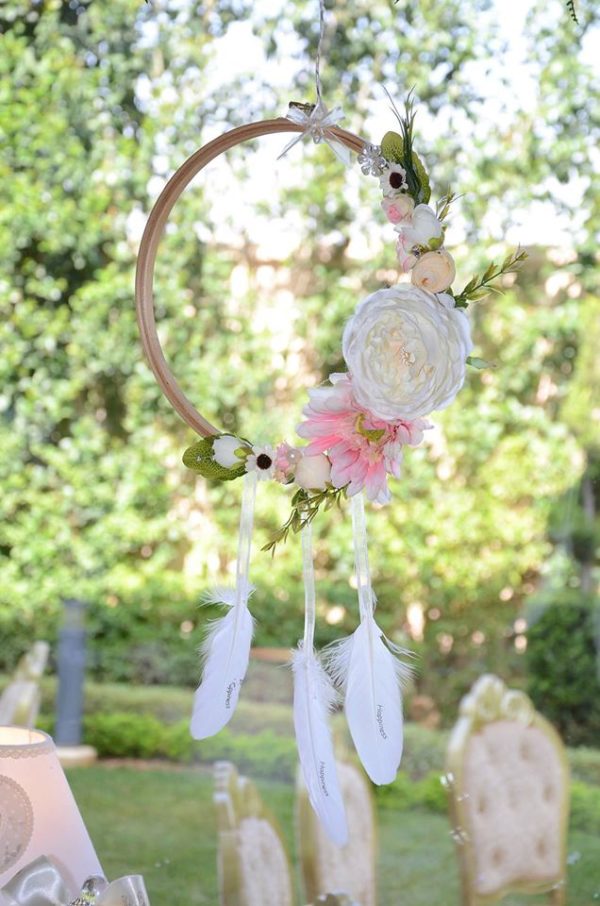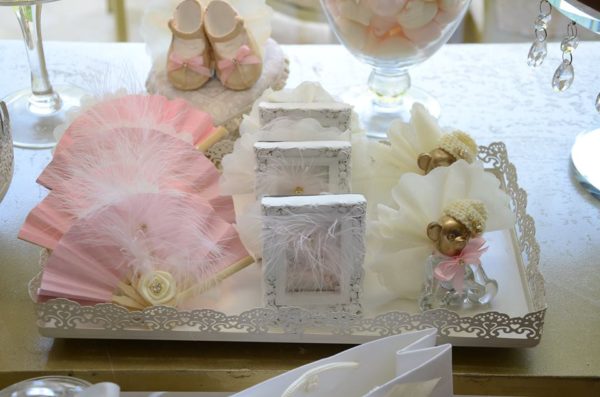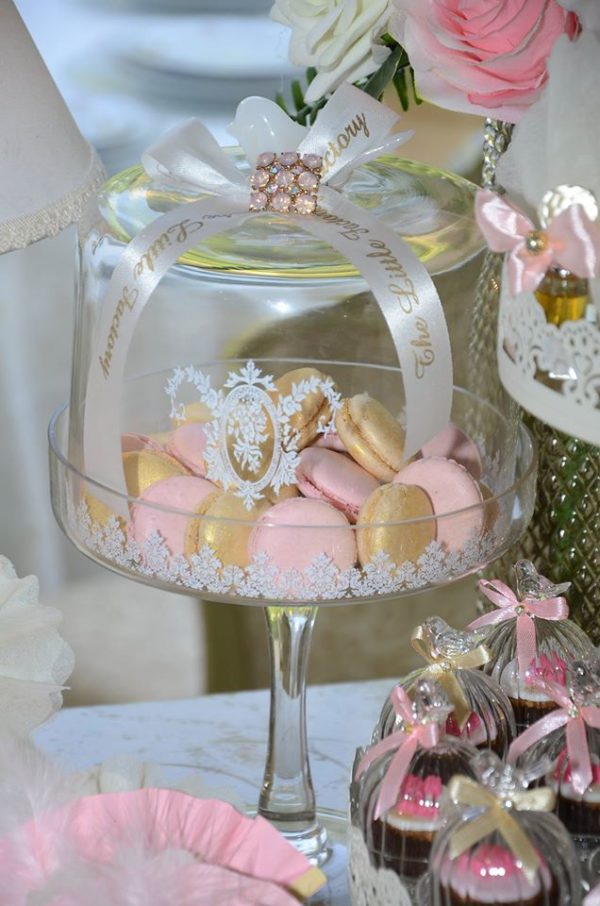 MORE INSPIRATIONS: