Chanel Inspired Baby Shower by Blair with Blair Britt Events:
Blair put together such an array of pastels and elegance that this party was sure to be remembered for years to come.
The floral arrangements at this event were phenomenal, massive amounts of flowers all placed perfectly together in a chaotic pattern of pastels that created the ambience for this party. With beautiful white vases for them, the flowers really stood out in their elegance.
There were candles set out to enhance the appearance of the flowers, creating a warm and inviting atmosphere for the guests to enjoy, and with the white backdrop and white tablecloth at this table, the vintage framed personalized message really stood out.
The cake at this party was one-of-a-kind, combining the soft colors of the party and frills that no girl can resist.  The perfection of detailing on this two-layer wonder was fantastic and it was set on a clear cake tray that kept attention right where it should be.
One fun touch that was unique to this little shower were the glittered clothespins that were used to post up the adorable personalized notes for guests to enjoy.  The invitation table held one such note that invited guests to share advice or a memory for baby.
The tasty treats at this event were spectacular.  Laid out perfectly, each treat offered allure with bright colors and fun displays. There were grilled sandwich wedges placed in mini-cups that looked quite decadent. The fruit tray had tiny slices all lined up nicely for guests to check out.
Even the beverages were a vision of class and elegance with beautiful shapes and colors that were sure to impress. Lovely wine glasses were provided, making each guest feel spectacular and spoiled a bit. This party was sheer beauty for mom-to-be to enjoy.
Credits – Blair – Blair Britt Events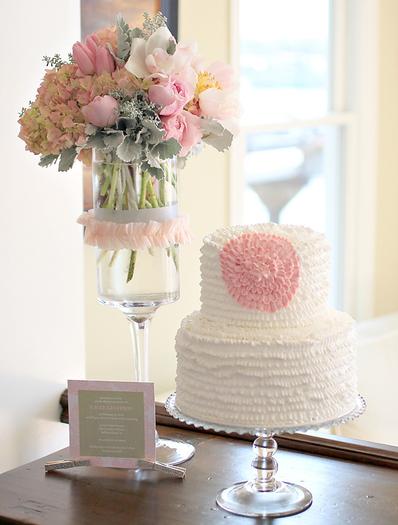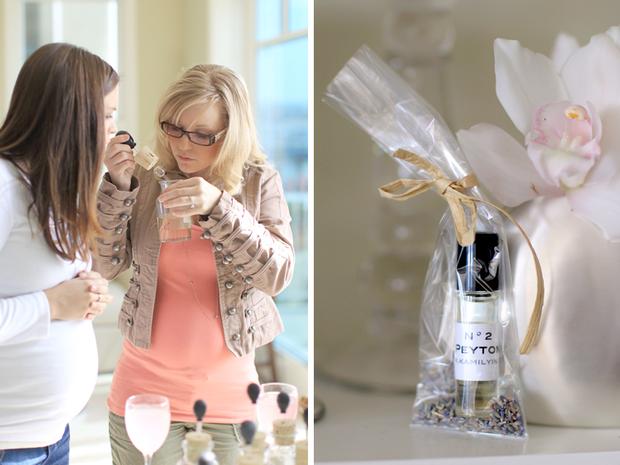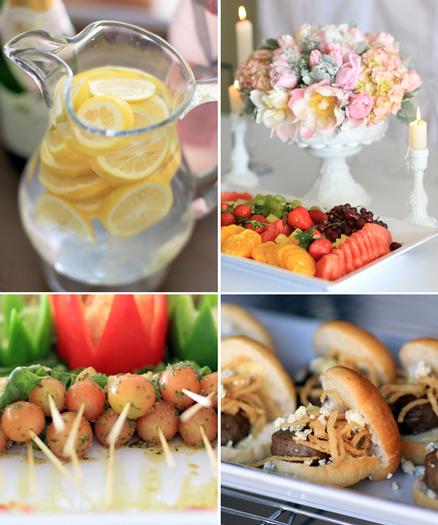 More ideas –