This fantastic Elegant Garden Baby Shower was arranged with the expert skill of Aura Decorations.  The garden vibe was a perfect spring/summer time theme with a smooth blend of pastel colors and all sorts of lovely flower arrangements throughout the venue.
Using a large, well lit space, the party room had a garden feel inside so guests could enjoy the beauty of flowers while staying comfortable indoors.  The dessert table was a stunner with superb floral bouquets along with exquisitely decorated treats for everyone to enjoy. 
A beautiful graphic backdrop of flowers set the stage for this fabulous baby shower. Large lovely golden letters spelled out the sweet baby's name front and center for all of the guests to see as they grabbed their snacks.  To accent the letters, large swatches of sheer peach fabric were draped to each side, giving an elegant look. 
Right at the center of the table a gorgeous layered cake stood tall on a pretty white cake tray.  It was decorated to look like a little garden with elegant flowers in peach and a shimmering golden topper letting everyone know that baby to be was a girl. To each side of this garden style cake, large bouquets of flowers overflowed in peach and white. A lovely bundle of flowers was set in front of the cake too, showcasing the theme sweetly. To each side of this cake, adorable mini cakes were designed to match the big one, each topped with lovely peach flower blooms. Other tasty treats offered at this party included yummy sugar cookies and candied apples with sticks wrapped in peach ribbons. 
The guest seating was decorated to match the dessert table nicely.  With white textured covers, the tables had an elegant style.  At the center of each table, numbers were framed in gold with pretty little flower bouquets in pots.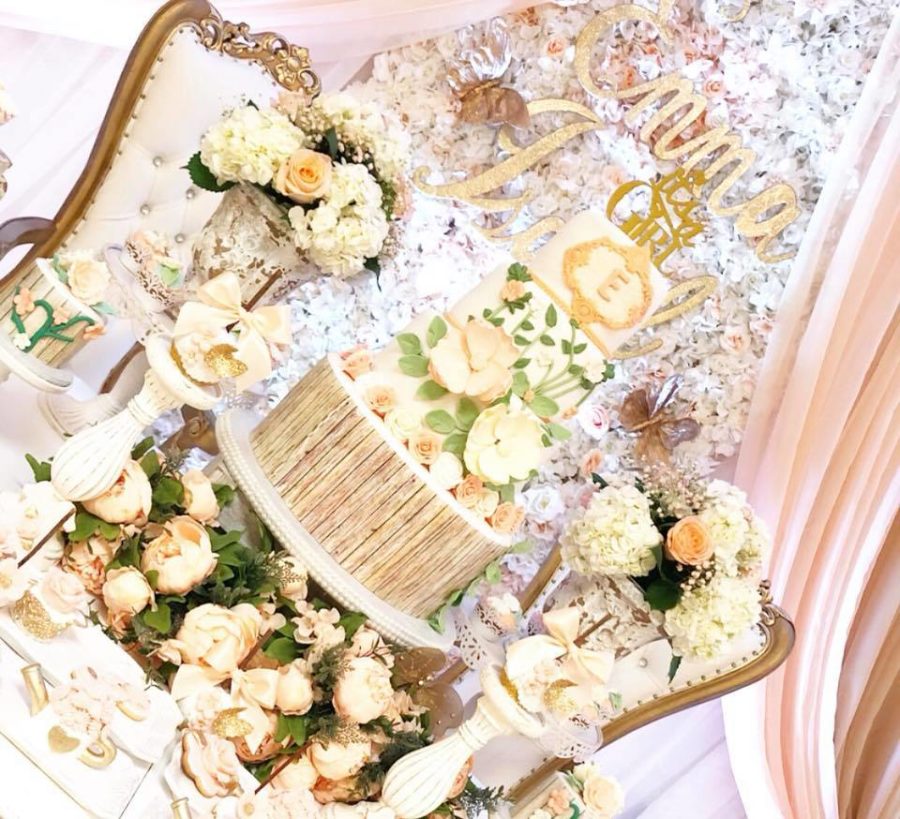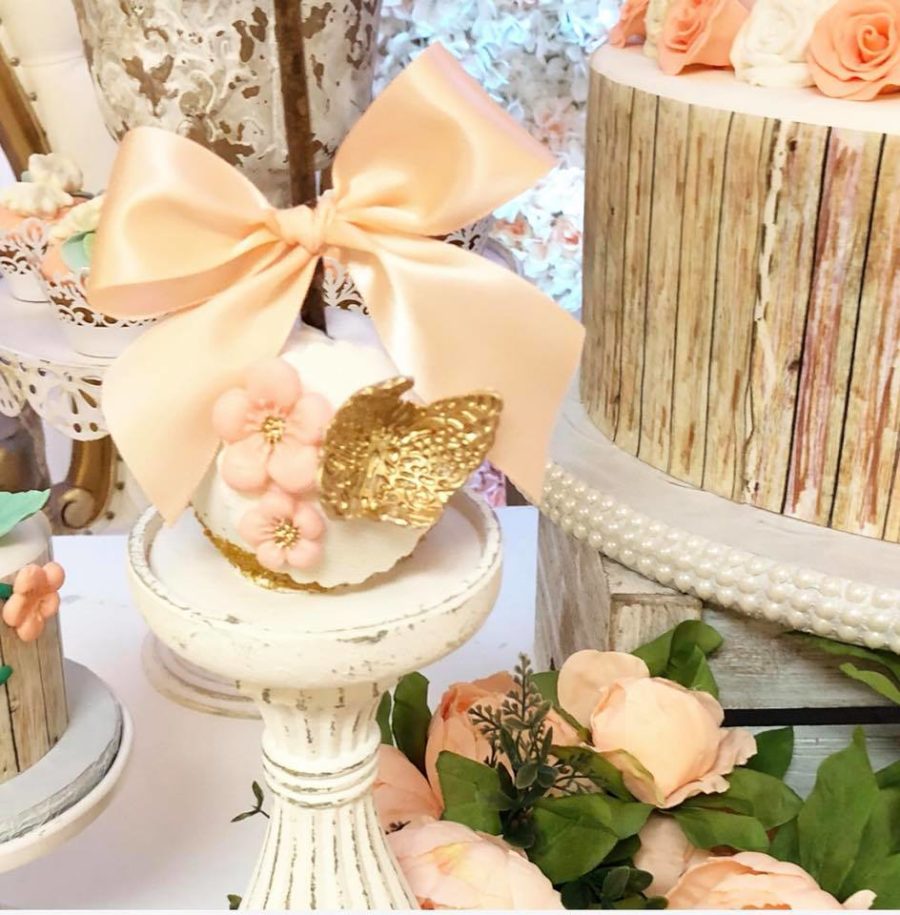 Credits:
Planning/design – Aura Decorations
Cake cup cakes and mini cakes by: Ilza Placencio
Sweets by: Lenni Uceta 
Flowers by: David Flores
MORE INSPIRATIONS: