This fantastic baby shower put a real twist on a vintage type experience by creating a Modern Meets Vintage idea for a baby shower that looked splendid.
One part of this celebration that made it stand out was the idea to have a photo shoot before hand, adding a long-lasting touch that was definitely appreciated.
The entire house really encompassed the theme with furniture and styling that was very modern-sheek with vintage qualities that added the cozy and warm feeling you want to experience.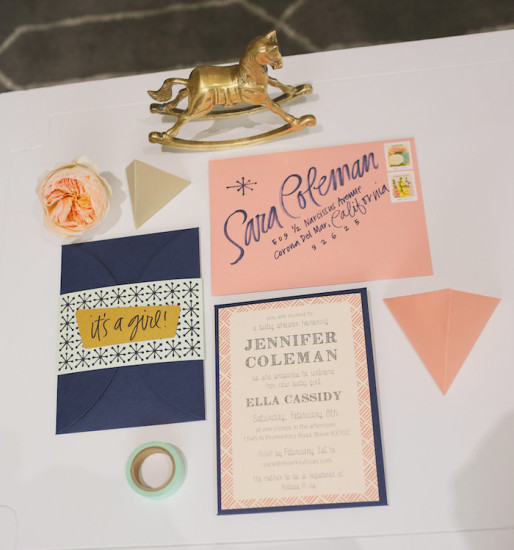 The invitations were a lovely blend of bold modern fonts and vintage colors and patterns to give guests an idea of what to expect at this sweet event.
Floral arrangements were used perfectly to bring life into the venue with light colors and varieties to enjoy. Golden deer accompanied these bouquets as an added element of beauty and life that was very well thought-out.
Adorable sentiments were framed in lovely frames and displayed through the home on tables for guests to see the different options for fun available.
A fun lip lash bar was set-up so everyone could feel special with their own personal makeover experience.
Each food dish was set up beautifully in white, letting the colors of the snacks stand out beautifully. Finger sandwiches, bread sticks, and fruit were just a few of the delicious options to try out.
A dessert menu was displayed so everyone could see the fantastic sweet choices at the party. With trays of candies and goodies, the guests were sure to find something to love.
Each dish was set out with lots of space to grab without making a mess, so it was easy to access and see. This event was full of adorable elements that really brought a joyful feeling to the atmosphere.  With so many cute ideas, the Modern Meets Vintage theme makes a fantastic option for lucky mom's-to-be.
Credits-
Event Styling – Heidi of Ira & Lucy
Photography – Frannie with Ampersand Studios
Fleur De Lis Floral Couture
Invitations made by the mother :) The Paper Crave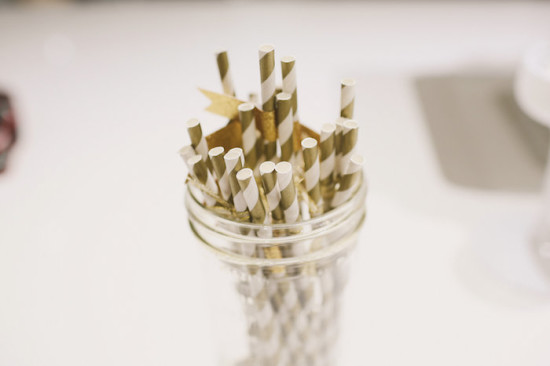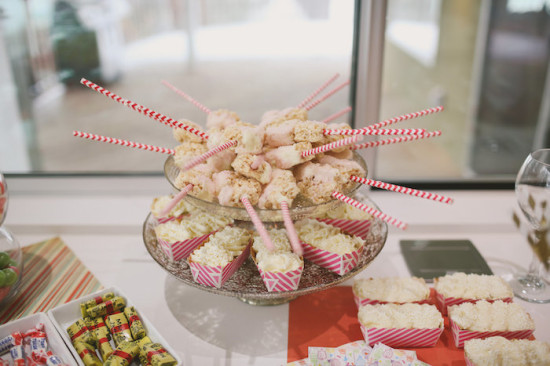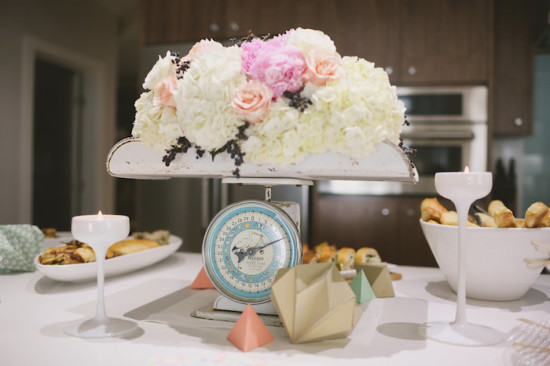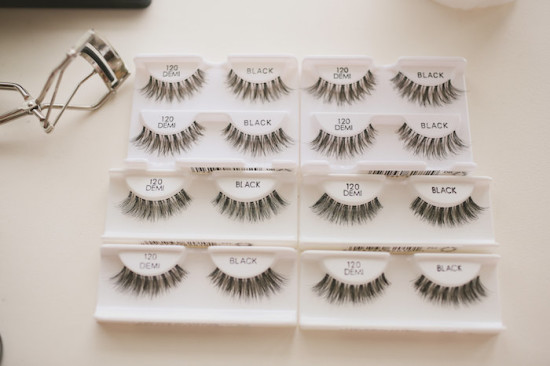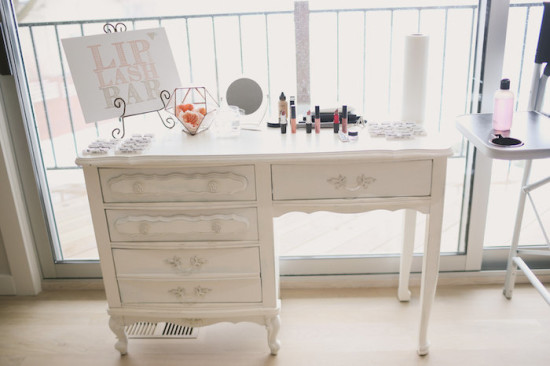 MORE INSPIRATIONS: