Heidi of Heidi Lynn Photography had the pleasure of designing and photographing this Cute as a Button baby shower for her dear friend Maggie.  With soft sweet colors and fantastic DIY details, this event offers a unique way to celebrate mom and baby-to-be.
They used an adorable vintage dresser to hold the beverage cups, a curtain was created to hang in the front of it, adding a cute little decorative touch. Behind the dresser a coat hanger was utilized to hang decorations, little framed letters spelling out, Baby, and a wonderful wreath that brought a neutral tone and wonderful texture to the look.  There were even adorable little button cut-outs that draped down, really filling the area with a cozy feeling. One very unique decoration on that table was a little plant inside a DIY greenhouse, it added a natural and lovely touch.
The treats at this gathering were an array of deliciousness with a range of bright colors and elegant styles. Each snack had a cute personalized label with a button on it, really emphasizing the theme nicely. There were adorable little button sugar cookies that were laid out nicely on a tiered tray and surrounded by vanilla cupcakes that had sprinkles and buttons as well. With brightly colored fruit cups, some vibrant and healthy options were available to munch on too. There was even vanilla ice cream in gorgeous little dishes for the guests to enjoy.
This event had a bit of everything to create a sweet elegance that would not be forgotten, including a wonderful wall decoration, a vintage crib side that had a Cute as a Button banner hung neatly across, and vibrant floral arrangements that were sure to please. Even the take home gifts had a DIY advantage to them with little flowery clips that were fantastic.
Credits –
EVENT DESIGN & PHOTOGRAPHY : Heidi Lynn Photography
FLORAL DESIGN: Maven Floral and Event Styling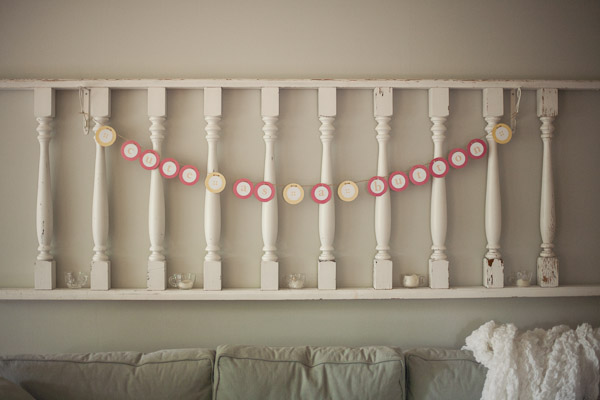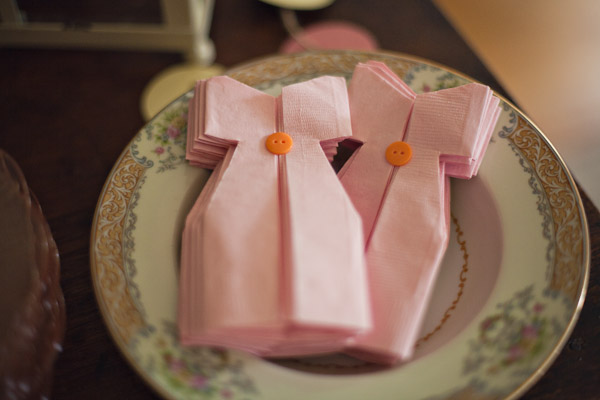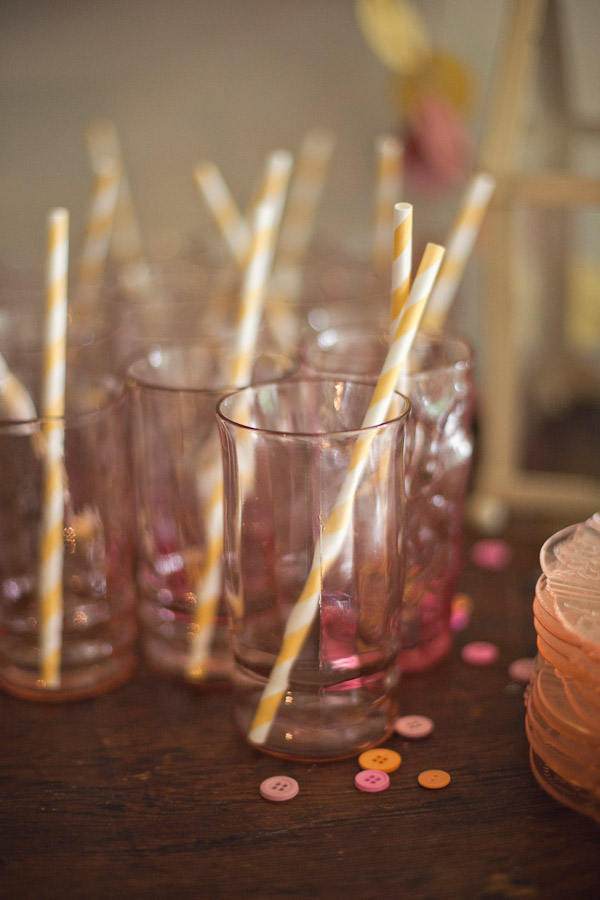 MORE INSPIRATIONS: