Out of the Boxx Events created this special It's a Jungle Out There themed baby shower, making a world of fun that mom-to-be was sure to enjoy. With wild colors and adorable details this event was a jungle of excitement.
This baby shower was full of fantastic DIY decor that brought a sentiment to the party that really stood out. There was a lovely frame created with an adorable thank-you message that had a wonderful giraffe and tree on it.
An array of balloons was spread throughout the venue in shapes of fun jungle animals like monkeys and giraffes. There was even an inflatable elephant set up to look over the crowd.
The event was full of bright colors, including the sets of silverware that were all wrapped in a variety of vibrant shades and set inside of a beautiful basket with a lion on it.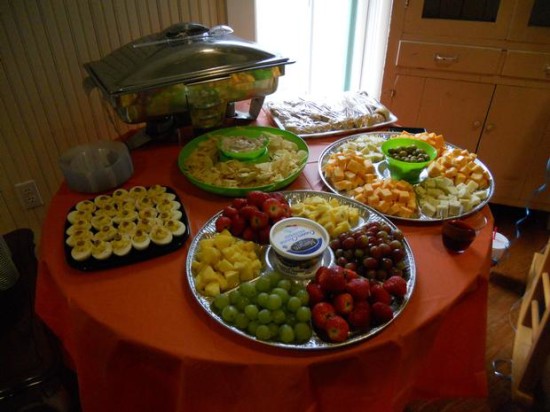 Each guest table was a work of art with a unique centerpiece made from baby items of wildlife that the attendees and mom-to-be would surely love. A zebra on one table stood on large leaves with a pacifier, looking very adorable. That table was covered with an orange cloth that really stood out brightly.  Another table covered in yellow had a giraffe standing tall and lovely.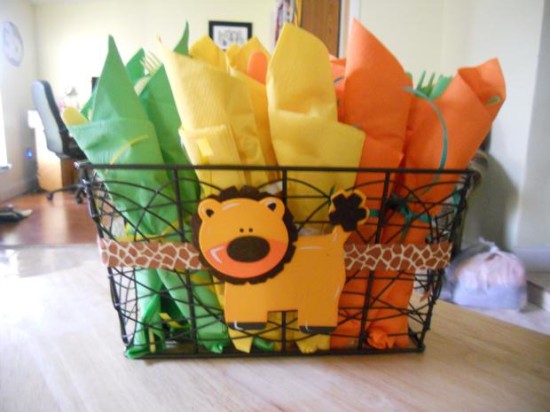 A whole table was arranged to hold a massive arrangement of delicious cupcakes that everyone was sure to love. Two tiers of trays were set up with fun monkey decorations in front of a backdrop of hanging animals that looked absolutely perfect. There was even a line of thank-you lollipops waiting for each guest to take home after the event finished up. This jungle themed baby shower definitely brought the jungle indoors with all kinds of playful decorations.
Credits –
Event Decor –  Out of the Boxx Events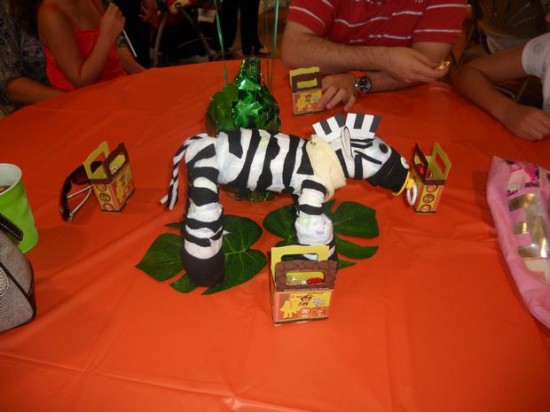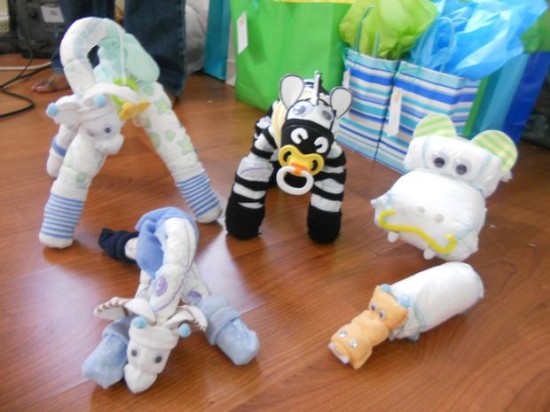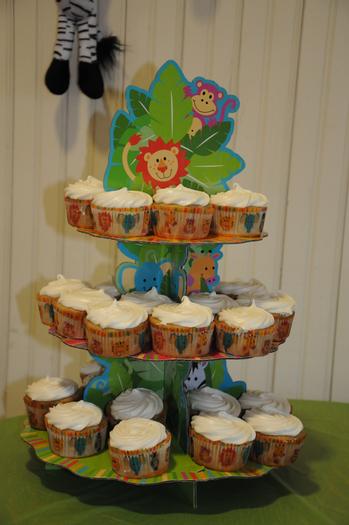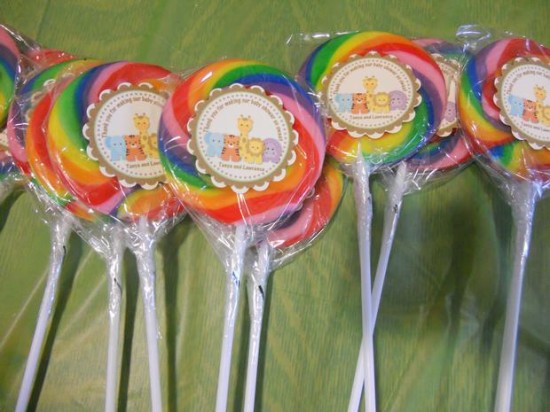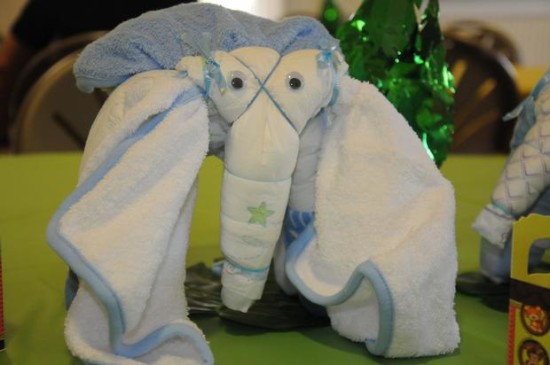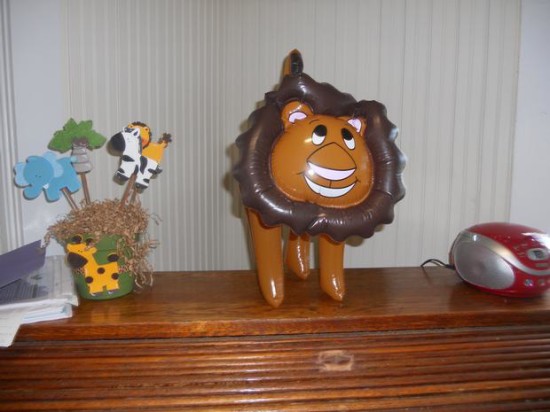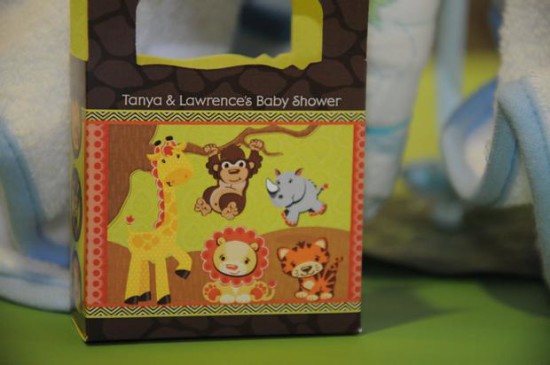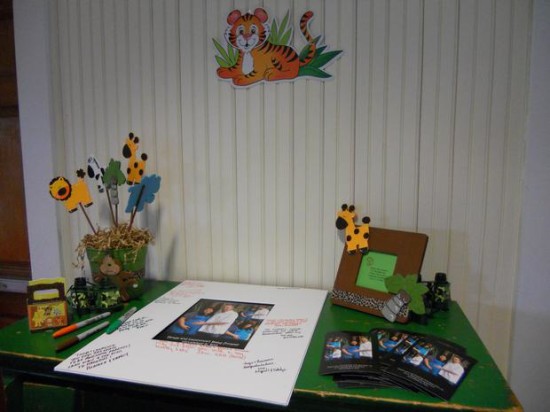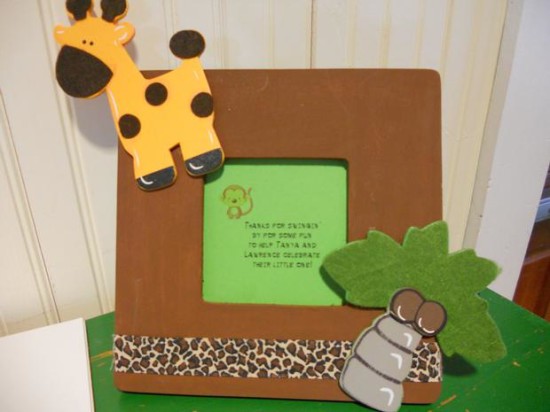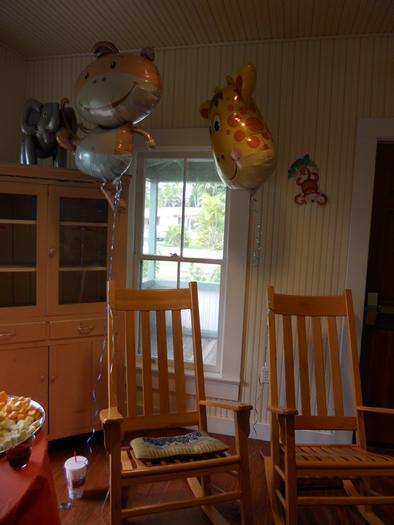 MORE INSPIRATIONS: