This innovative Green & Blue Owl Baby Shower was created with a lot of teamwork from Candace and Lindye.  With their brilliant designing and planning, this baby shower is definitely one-of-a-kind.
Using an outdoor venue, the trees made a gorgeous natural element that went nicely with this theme. There was a lovely welcome sign for the guests to see as they entered the party area that utilized the blue, green and gray colors that have a soft and sweet feeling. Right beside that wonderful sign was a blue vintage dresser that stood out dramatically and had an adorable little DIY owl inviting everyone to leave words of encouragement for mom-to-be.
Throughout the party area, neat trees were created from wood that were painted with the theme colors, making a somewhat abstract look that was very unique and fun.
The dessert table was fantastically put together with a vibrant blue table cloth and a white back drop that set the stage for all of the delicious treats and lovely decorations that were displayed. The banner draped across the back drop was DIY and gave a personal touch that was warm and entertaining.
The treats were adorable with each divided into color groups that made them stand out perfectly. With each snack separated and in different levels of dishes, each one was easy to reach. There were a fun range of choices from M&Ms to delectable cupcakes.
Each guest table was set up beautifully as well.  Using rectangular tables, all of them had a fun blue cloth that was covered with fun touches like sticks and flowers.  The silverware was all wrapped in fun green napkins and each had a DIY owl to enjoy. With every detail filling this party area, there was sure to be a lot of fun and joy at this event.
Credits –
PHOTOGRAPHY & DESIGN: Mark Brooke Photography
EVENT DESIGN : Lindye Galloway Design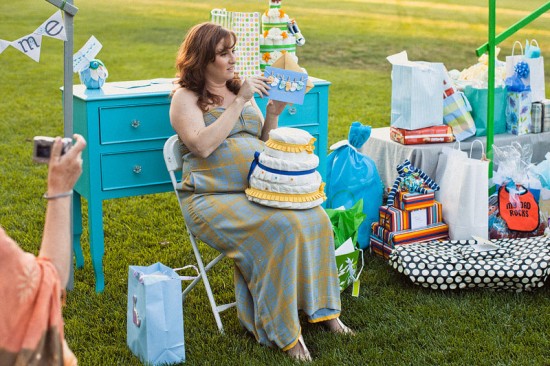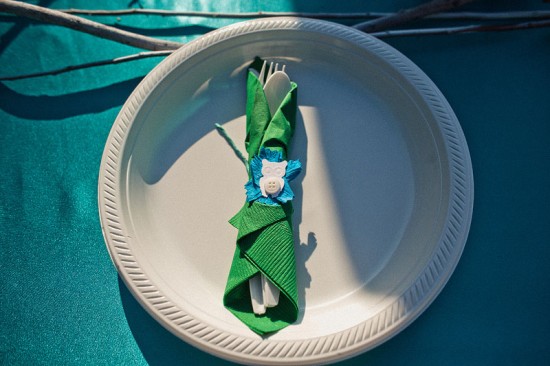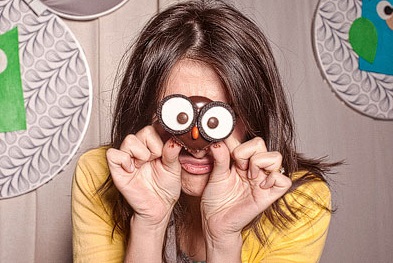 MORE INSPIRATIONS: