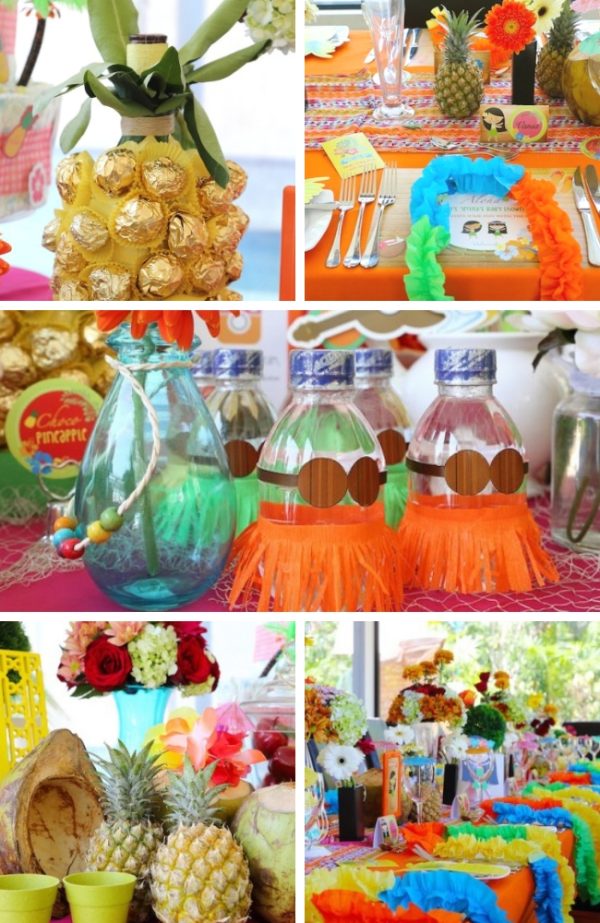 This Hawaiian Luau Baby Shower was an event to remember with a fantastic display of decorations and colors.  With Felicia Audrey of Voilawish, this event was brought to life with all kinds of distinguishing effects that were certain to please all.
Adorable little wall art was placed up of pineapple, drinks, hats and beverages, giving the venue area a lighthearted feel. With those bits of artwork displayed throughout the room, the theme was well spread. A menu was set out for everyone on a cute little pineapple.
The snack table was phenomenal, from the backdrop that covered the wall welcoming baby-to-be, to the fantastic grass skirt adorning the front of the table itself. There was an Aloha flag banner hung as well, with a mix of vibrant colors and patterns that stood out nicely. The whole table was jam-packed with food and decorations, bringing a happy and exciting feel to the snacking part of the party experience.
There were pineapples, lays, and an abundance of pretty flowers spread throughout the table in a full and fun fashion.  There was even a pineapple created from wrapped chocolates around a bottle, making a fantastic edible decoration. The three-layer cake was a real centerpiece covered in yummy frosting and decorative elements. Even the beverages joined in on the fun, dressed up in hula skirts.
The guest table was just as exciting as the treat table with a bright orange cover that went perfectly with all of the decorations on top.  Each setting had a lay for the guests to wear and the whole table was covered in natural flowers, giving that sweet feeling.
With a sign created to point out the different activity areas, this baby shower had everything needed to keep guests entertained for the entire event.
Credits –
Event Planner - Felicia Audrey of Voilawish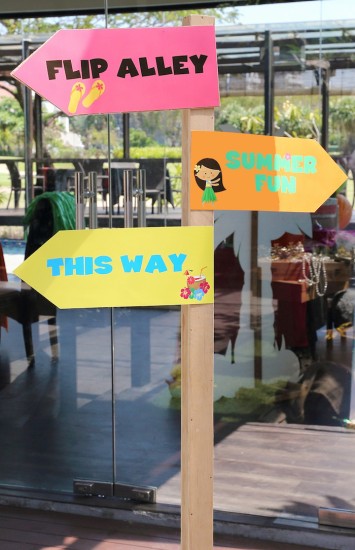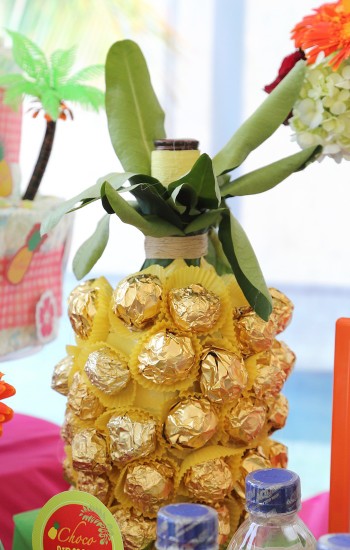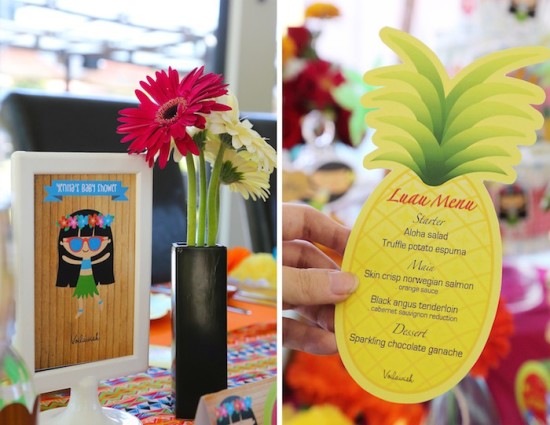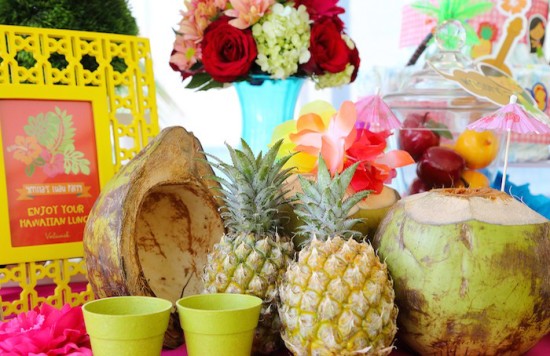 MORE INSPIRATIONS: