Hollywood baby shower by Elisabeth M. Poore, owner of EDesigns.
Lights, camera, baby! Perfect! Every baby is truly the star of the show so this is a very appropriate baby shower theme!
Seriously, I love that the theme isn't just Hollywood but old Hollywood. The pearls draped over the decorations make me think of the silent movie era and of course the Jazz Age. The beautiful centerpiece with all of those candles at various heights looks just like a chandelier at the Oscars! I have also noticed little movie clappers throughout the table layout. One of them says little Sophie Grace in the Hollywood production section. Ha ha, that is so cute!
How can I forget the food! Oh yeah, I can't! What a fun layout. The veggies and chips all in elegant serving platters. Those toothpicks with adorable toppers are also a nice touch to self serve all of those veggies too. The chocolate fountain is one of envy and is definitely one of my favorites every time I see it. Then the beverages tie in so nicely in those vintage style water coolers and themed place card designs indicating the type of beverage. Then I see the sweets do not end at the chocolate fountain. How could we claim to have a Hollywood party without cupcake shoes!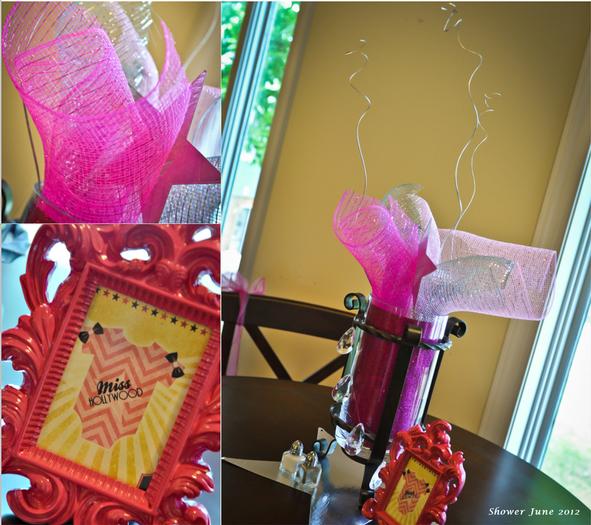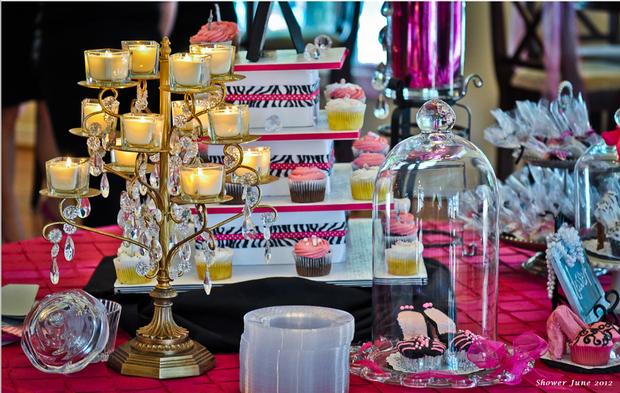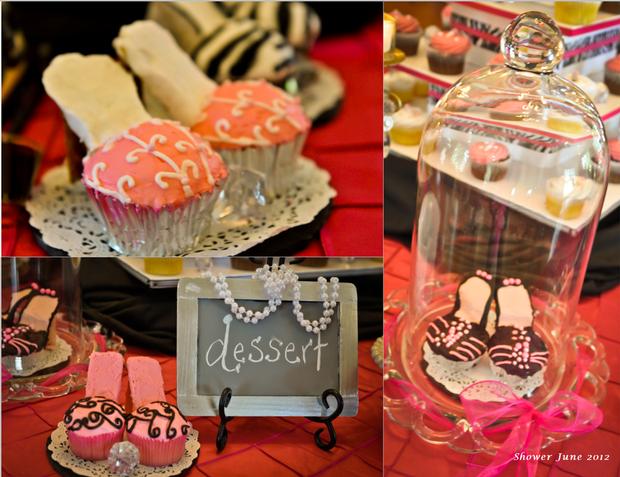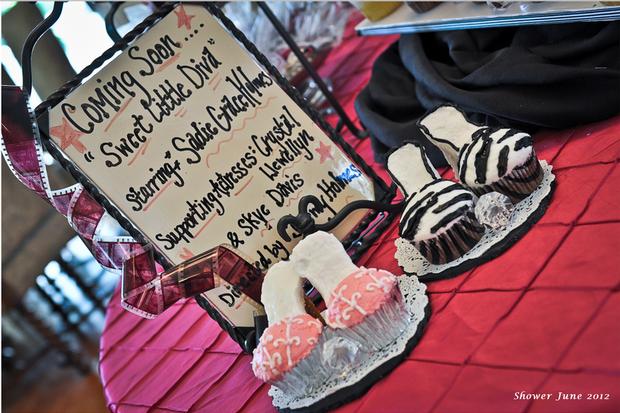 Look for items @ shop