Lima Limao went all out with this lovely Lemon Sunshine Party. Using a perfect blend of white, yellow, light gray and green water tones, the venue for the party was a charming vision.  The smooth use of both indoor and outdoor space made this event spacious and vibrant with bright sunlight filtering throughout.
A large dessert table was covered in a fantastic white cover in front of a matching fabric backdrop.  Across the center of the backdrop a row of colorful tassels accented an adorable arrangement of giant poms.
The treats were elegantly laid out on fantastic trays in layers to create a full look for the table.  With a lovely arrangement of soft colors, the snacks were all perfectly designed to blend with this Lemon Sunshine theme beautifully. Cakepops shaped into lemons were just one of many fabulous treats created for the party. There were macarons frosted to look like cut open lemons and tasty looking shell shaped desserts to try out.  Truffles in papers were all covered in different toppings adding a delightful appeal to the table. All sorts of other healthy goodies were also offered to ensure that everyone could find a snack to enjoy.
The cake for this special occasion was a massive two layer beauty.  An adorable fencing detail wrapped around the bottom layer and the top has a wonderful layering of decorative lemon slices. A sweet miniature flag banner was a stylish topper for this tasty wonder.
The outdoor space was arranged fantastically with umbrellas overhead to offer some shade and extra comfort for the guests. Pillows in various shades adorned ornate style chairs giving the space a charming look.
To show the guests how much their presence at this wonderful gathering was appreciated fantastic desserts were given out in mason jars with cute little yellow ribbons tied on the outside with attached spoons.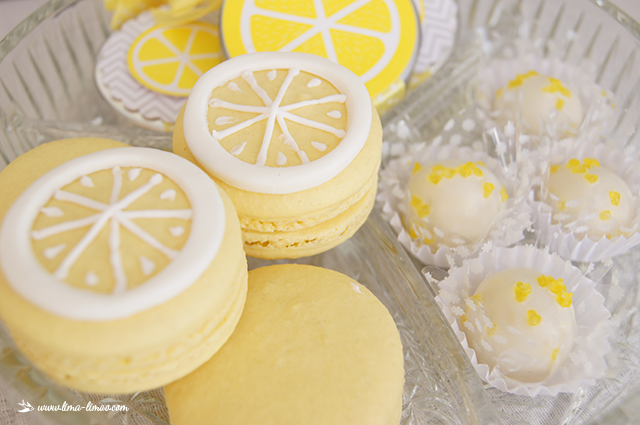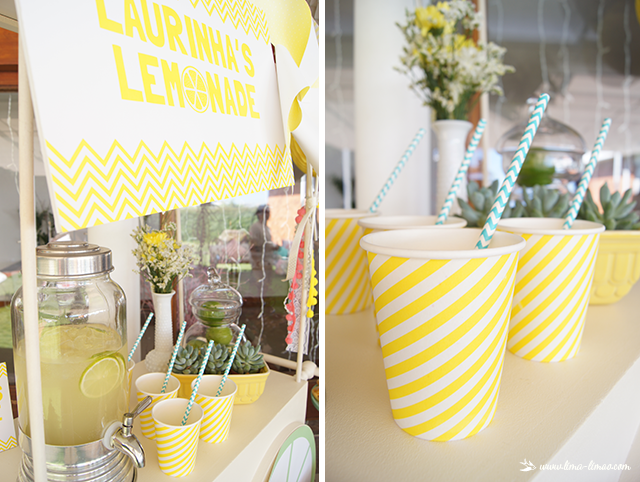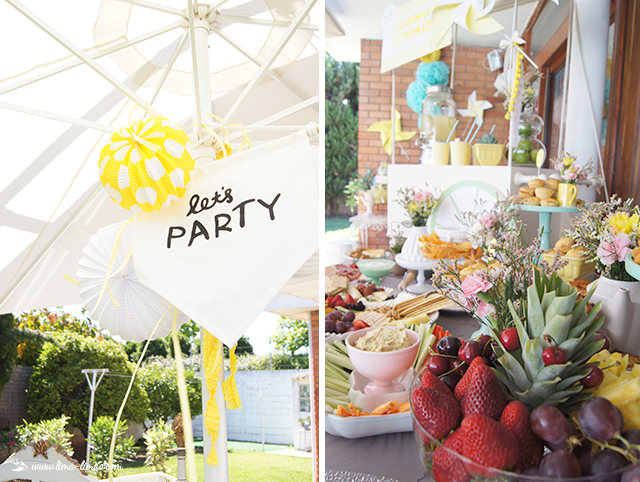 Credits:
Planning/design – Lima Limao
MORE INSPIRATIONS: