This superb Angelic Pink Baby Shower was elegantly designed by Little House of Dreams.  Using pink and white for  theme tones, this visually stunning set up was the perfect design for a special little life! 
A gorgeous personalized backdrop was created in pink and white that featured the baby's name in centered in a cloud with adorable angel wings.  Above this graphic, a row of clouds hung with cute little strings of stars in gold and white, setting the vibe for the party expertly. The dessert table stood in front of the backdrop with a white cover that featured sprinkles of golden confetti to make it stand out. 
On the treat table delightful miniature bouquets of flowers surrounded by baby's breath gave a soft look to the decor.  Cute light up stars were placed on white cake trays to add dimension and soft illumination to the space. The treats made for the party looked quite decadent from cupcakes topped with angel wings to tasty candy coated marshmallows.  The cake was a double layered delight with a Precious Moments style topped and the baby's name on a cloud at the front of the top layer. 
At the front of this table large pink stars hung in a row and clouds were piled to give this section a fantastic angelic style. On each side of the table smaller tables extended the design to fill the venue space beautifully. Columns of balloons in pink and white hung at the back of each small table. Photos of the special little one were framed in lovely white frames and placed on each table. The front of the tables had exquisite angel wings in white. They were accented with more sweet gold and white stars, emphasizing the theme while giving an elegant look that the guests were sure to love.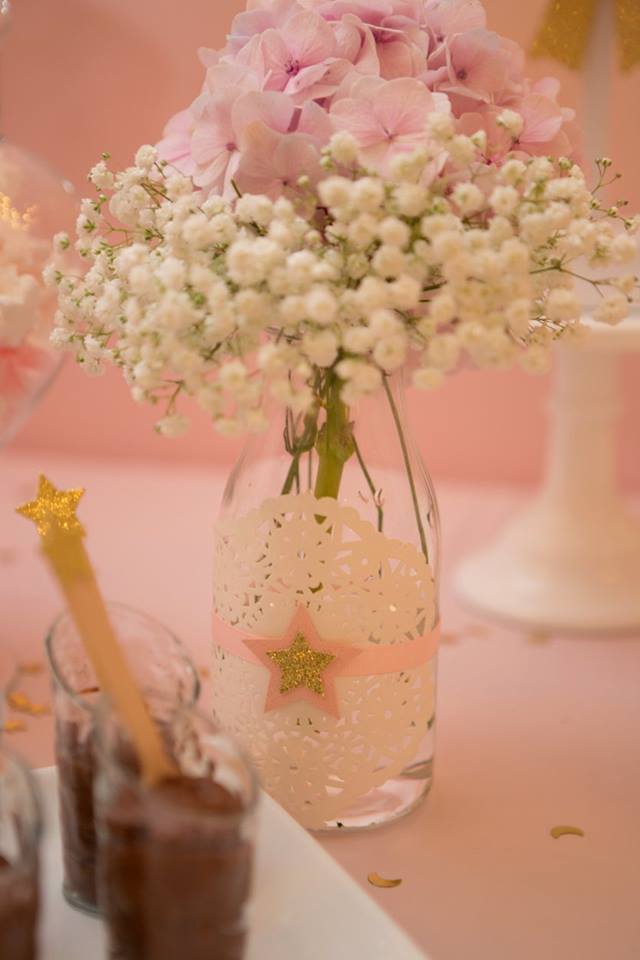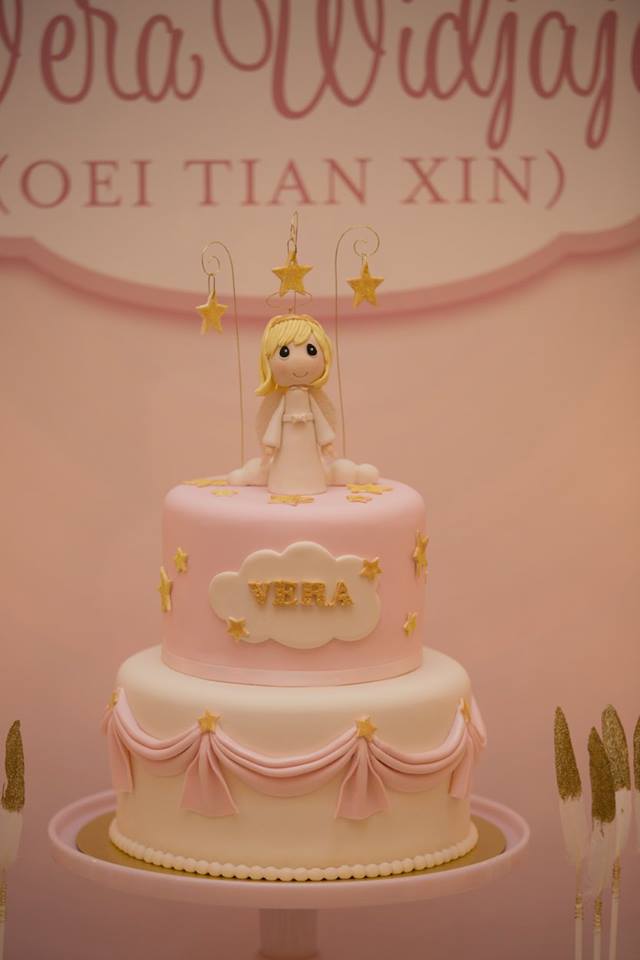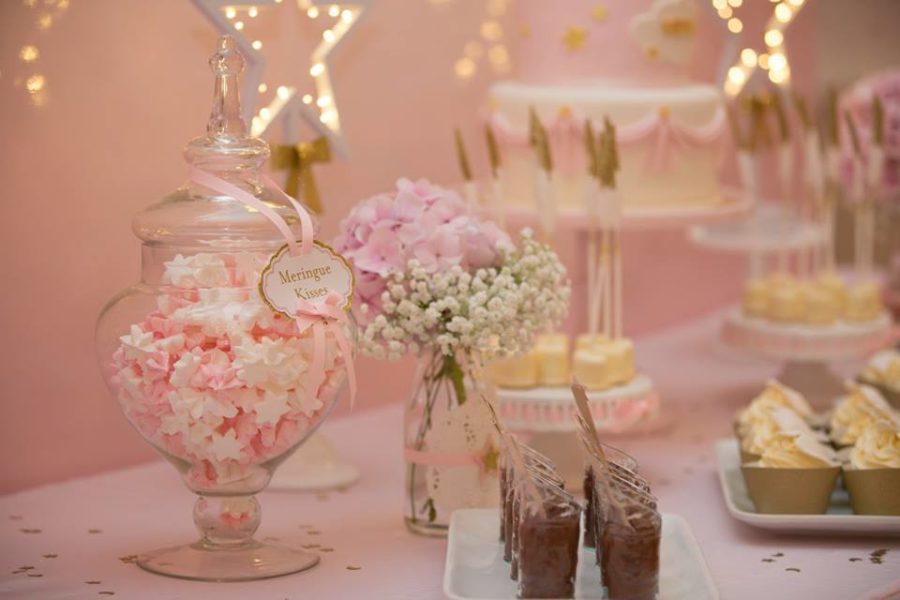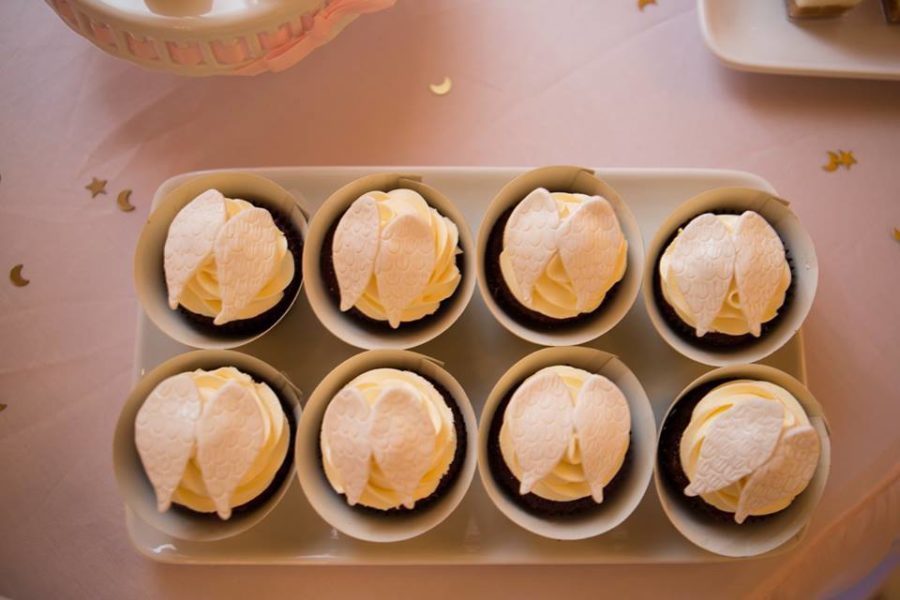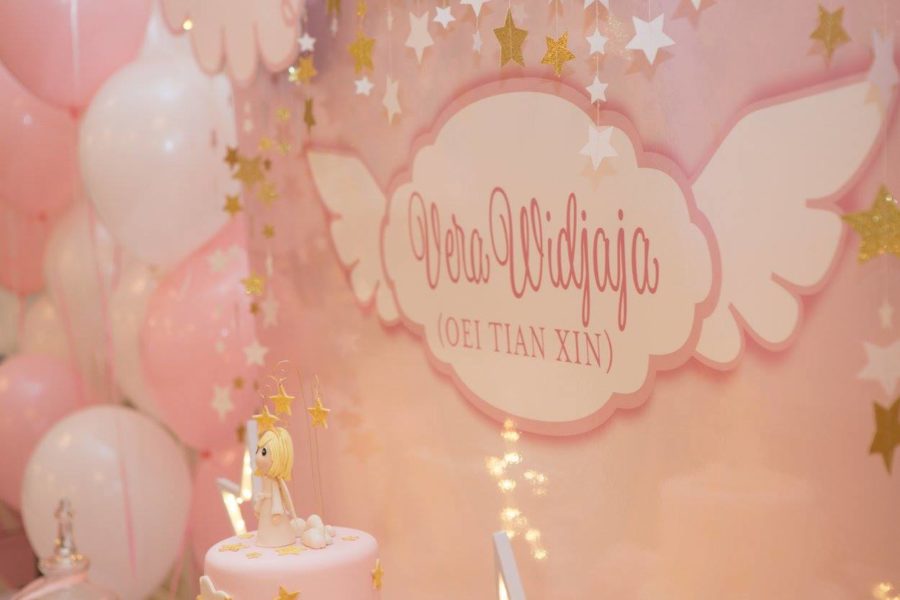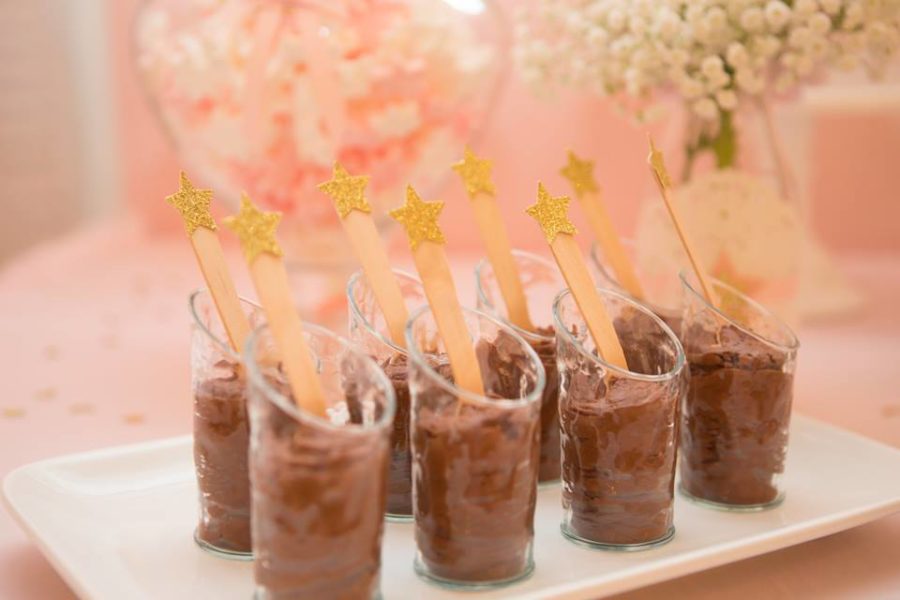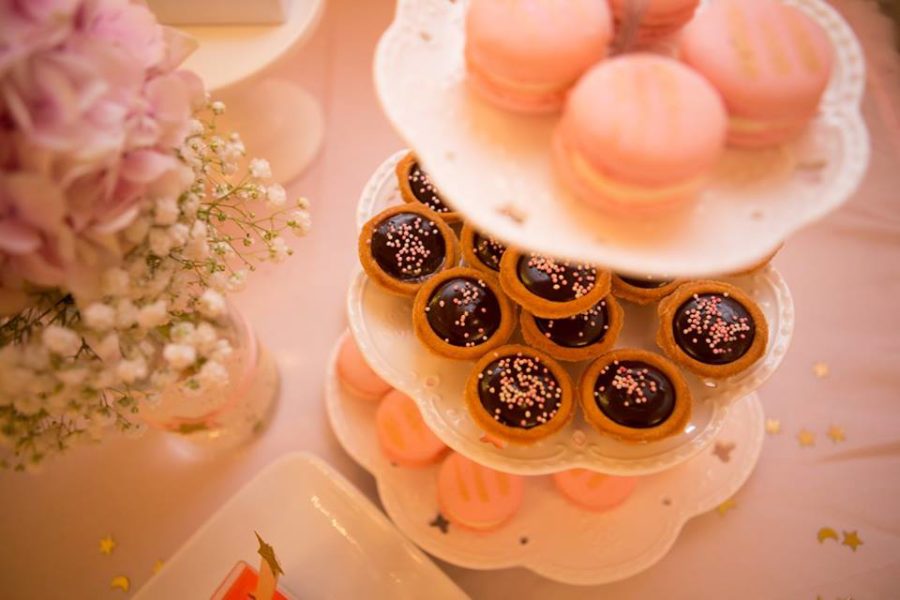 Credits:
Planning/design - Little House of Dreams
Photography – Mita Kelder Photography
MORE INSPIRATIONS: