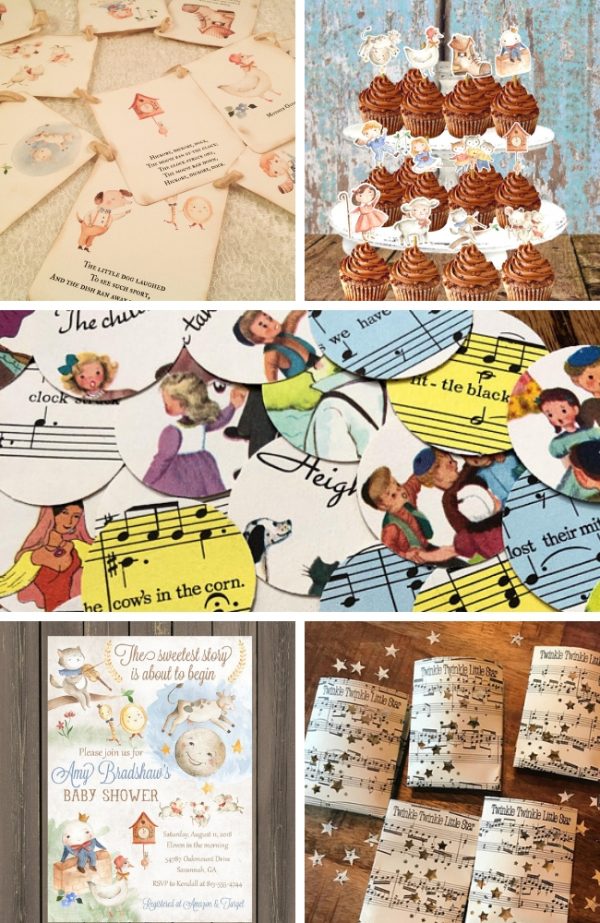 If the mommy to be is a music lover, plays an instrument or loves singing, then a music themed baby shower is the perfect way to celebrate! Whether Nursery rhyme, Classical, Rock or Jazz, you can incorporate musical notes to pretty much any decors you choose to have at the party. Prepare mommy to be's favorite songs or nursery rhyme (gift for baby) playing in the background for extra entertainment. Pale pinks and blues can be added if you know the gender of the baby. This will soften the overall feel of the party. You can have lullaby music playing in the background.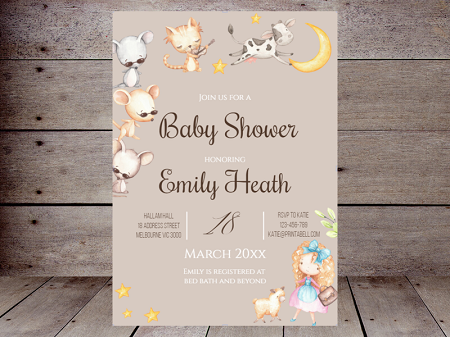 If you prefer pop music, music notes in bright colors can be used. It is time to get your singing voice ready because there is a baby shower to plan. Below are a few ideas to get you started!
Banner
If you are a fan of the classic music paper, this banner is the perfect banner for your baby shower! The garland is made from vintage music paper that is sewn together with white thread. The banner would also make a lovely decoration for the baby's room after the party is over.
If you are incorporating Nursery Rhyme books into the theme, you can go for a Humpty Dumpty Storybook Banner.
Music Luminaries
Let these special luminaries light up your party! The lights are fashioned from vintage sheet music and are sold in sets of five. The front of each bag reads "Twinkle Twinkle Little Star," which is a popular lullaby. The bags are sold in mini, small, and large sizes. While luminaries are typically used to line aisles and create pathways, these luminaries would make for lovely centerpieces for your baby shower. The bags are only to be used with flame-less candles, which makes them safe to use for the entire length of the party. While the candles are not included with the purchase, they can be found for a minimal price at most local craft stores. The luminaries only have cutouts on one side, so make sure to keep this mind when planning your decor.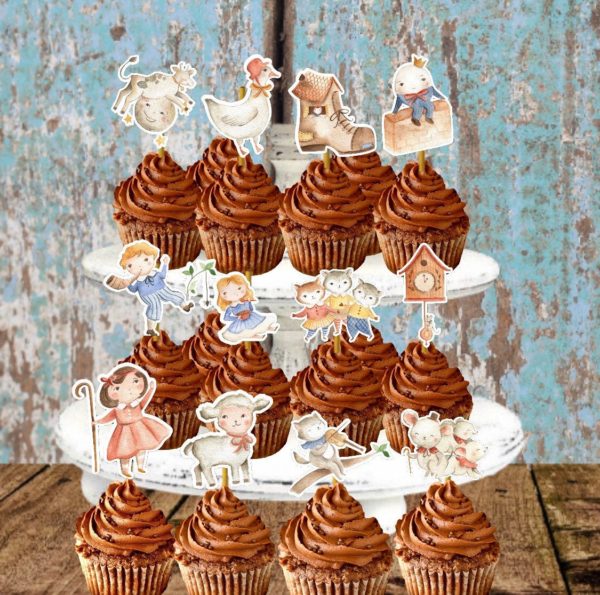 Nursery Rhyme Confetti
This beautiful confetti is cut from vintage children's song books and singing games. The nursery rhyme illustrations and musical notes in white, yellow, and blue are cut into 1.5 inch die cuts. The confetti includes one-hundred fifty pieces and has many pictures of your favorite childhood characters. Some of the characters include: The Farmer in the Dell, Little Boy Blue, Little Jack Horner, and Black Sheep Black Sheep. With every order, you also recieve a free bonus gift of one-hundred smaller pieces of confetti.
Musically Wrapped Candy
Give your guests a tasty treat with these candies that are wrapped in music paper. Each roll of candy is decorated with music sheet patterned paper, natural cotton twine, a white paper rose, and a personalized paper tag. You have the option to choose rolls that are ready to give to your guests, or choose to order just the paper wrapper. If you choose to order pre-assembled rolls you will have the option of mint or fruit rolls. If you would prefer to choose your own candy, the wrappers will fit perfectly around packages of Lifesavers.
Nursery Rhyme Theme Game