With only two weeks to prepare a gathering for 50 guests, Elizabeth from E&S Paper Studios brought together a fun and contemporary design with this Nautical, Preppy & Pink Baby Shower.
The event was prepared as an outside party, allowing for Elizabeth to decorate the pool with fun pink and white beach balls that she personalized with baby shower stickers!
There were fantastically created poms layered about in greens, pinks, purples and whites that added a lavish touch to the event.
The dessert table was beautiful, organized neatly with all kinds of colorful treats to entice the guests.  The table itself was covered in white, giving a neutral base for all the vibrant treats to accent.
Elizabeth did not need to utilize a traditional backdrop for the dessert table since there was a wonderful bush and cement wall that enhanced the theme naturally, and the poms cascaded above.
One of the fantastic treats laid out were decadent brownies that were frosted perfectly with adorable pink anchors.
Each of the napkins was a polka-dot delight, rolled up and tied with life-savers!
The beverages were provided in cute little bottles that each had a colorful swirly straw, keeping with the nautical theme splendidly.
The favors were a fantastic touch, each guest got a pair of flip flops that were personally tagged with an appreciative note.
The tables were simply decorated with white cloths and the centerpieces were glass vases filled with sand and seashells, creating a relaxing environment for the guests to enjoy.
One final surprise for Mom-to-be at this event was a sundae table that was created to fill her cravings throughout her pregnancy.  This innovative touch was a personal way for Elizabeth to celebrate Mom-to-be and create a treat for guests that they would remember for a long time to come!
Credits – Elizabeth from E&S Paper Studios – http://www.partyinstylebyelle.com/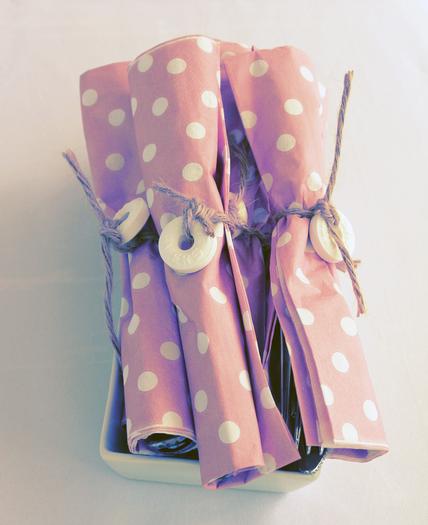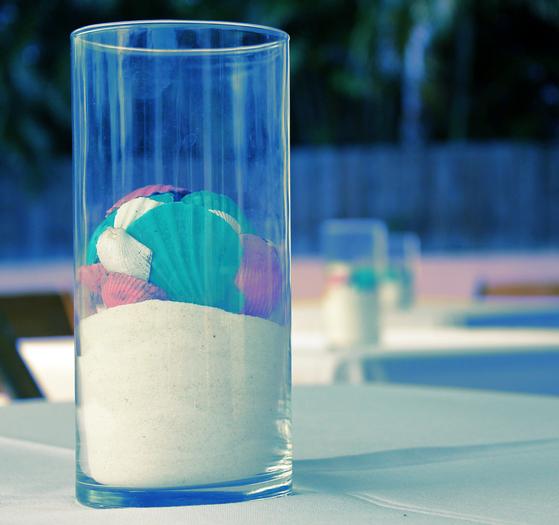 Look for more ideas –