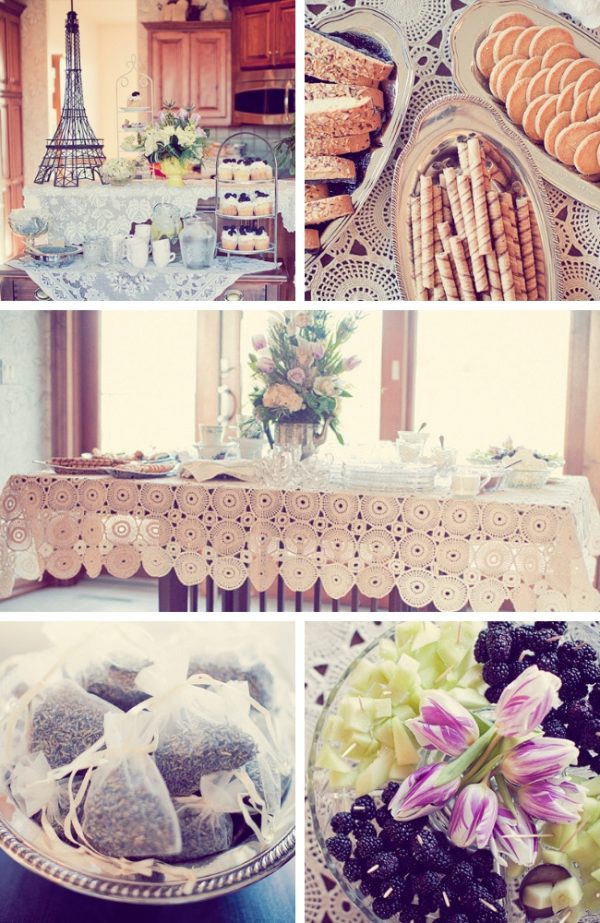 This Purple Parisian themed baby shower brought a lovely lavender twist to an idea that is both elegant and lovely.  As photographer and host, Kim turned mom-to-be' Tara's home into a cafe that was sure to impress. The attention to detail really brought this event to a whole new level of fantastic.
The range of florals decorated throughout the party area was unique, each one offering a gorgeous style that made them stand out as individual accent pieces. Bold lavender tulips, mosses, and all sorts of other pretty flowers, really gave a full and sweet effect.
With Paris in mind, lights were draped beautifully across the room to create a soft look that was sure to keep all the guests relaxed and happy. With small circular tables set up, the seating was cozy and warm, giving everyone a chance to really spend some time together. Each table was lined with a white cloth, allowing the floral arrangements to stand out perfectly. The dishware utilized was very idyllic to the Parisian theme with a vintage style that had an elegant feel to it. Detailing on the teacups was quite unique and fun to look at.
The snack table was lined with an ornate vintage style, lace cloth that really emphasized the theme precisely.  A variety of lovely snacks were spread nicely about, giving access to everything easily. There were delightful little cucumber sandwiches that made a great finger-food. With cookies and bread and fruit spreads, there was sure to be something for everyone to enjoy.
The cupcakes looked ravishing in yummy white frosting and topped with raspberries. Set on a three tiered tray this treat was perfection. Using all kinds of wonderful textures and trays, this entire party had a full and fun style that was definitely unique and wonderful.
Credits –
PHOTOGRAPHY AND STYLING: Kim Thiel Photography
FLORAL DESIGN: Flower Girl Design Studio
CUPCAKES: Monzu Bakery & Custom Cakes
LOOSE LAVENDER: The Granary Bulk Foods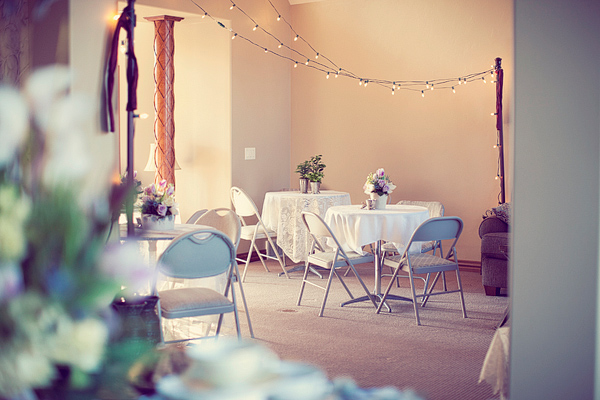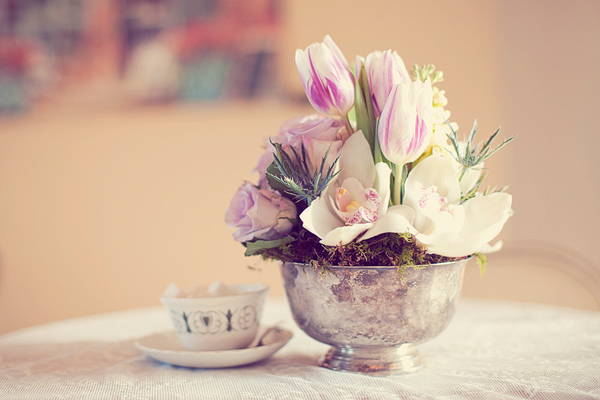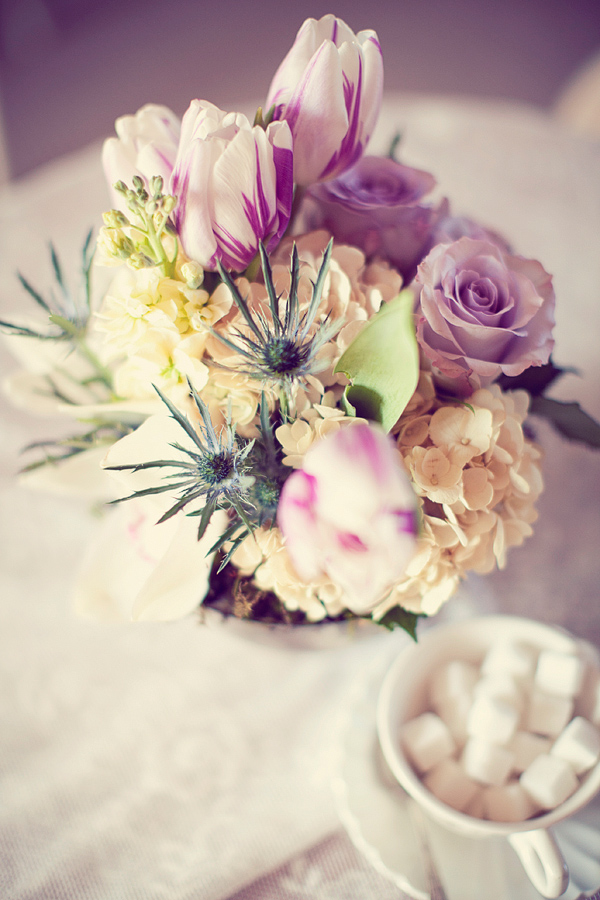 MORE INSPIRATIONS: