With inspiration from the novel, Snow Flower and the Secret Fan, Moniomi Design and Mochee Social put together an elegant and graceful Sunset Baby shower to remember.
The novel was set in nineteenth century China, giving plenty of fantastic ideas that were well utilized. The entire event had an enchanted feel that the guests were sure to enjoy immensely.
This party was set outside, letting nature do a lot of the decorative work.  The backdrop to the treat table was exemplary, with a scattering of parasols set into an overgrown bush, creating an almost ethereal effect.
The dessert table itself was divine, no detail was left out. There was a gorgeous vintage vase overflowing with gorgeous flowers that set the mood for the whole table. With a smaller vase of lovely flowers, the decorations on this table were perfection. The table was even labeled lavishly with a personalized sign saying Dessert, placed in a creatively designed vintage frame.
The treats looked absolutely delicious, with such options as adorably frosted rice krispy treats and the cake was almost too beautiful to eat.  With a unique white frosting over a single layer of decadence, the cake was topped with lavish flowers and set on a lovely tray, showing off this fantastic dessert.
The guest tables were just as detailed as the dessert table, really enveloping the entire area in a wonder that everyone was sure to love. These tables were covered in a brilliant gold cloth that drew the eye with its vibrancy. The centerpieces included adorable fans and neat bowls of moss balls and flowers that blended with the novel theme. With each place setting there was an elegant fan spread out, giving everyone a little piece of this wonderful party to take home and remember forever.
Credits –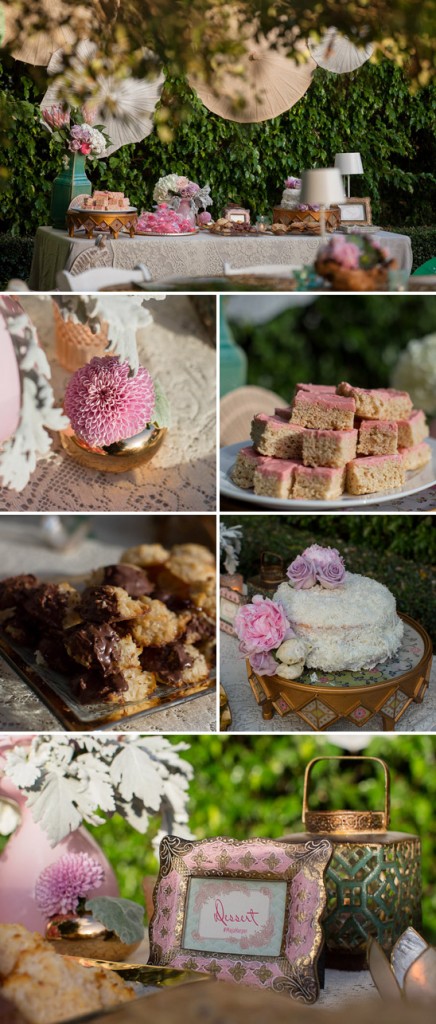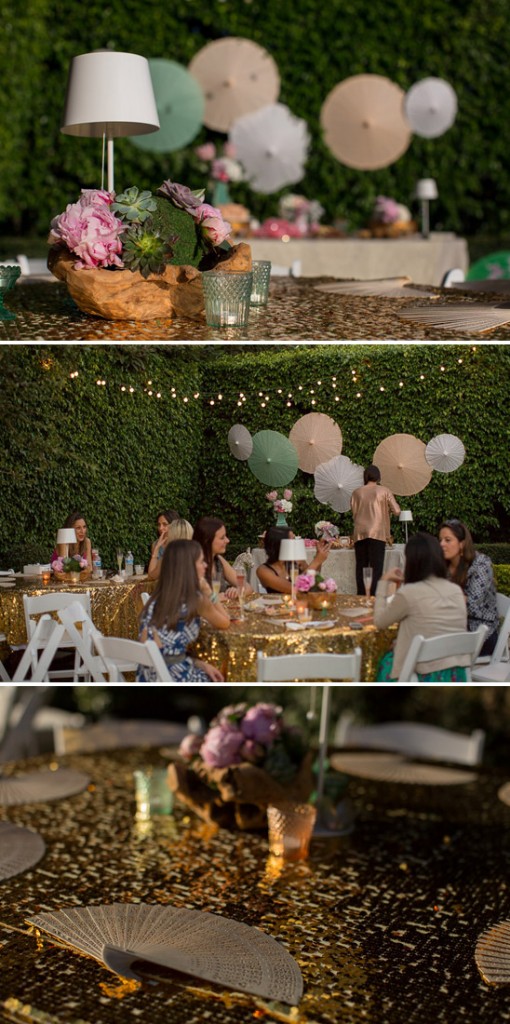 MORE INSPIRATIONS: