This Sweet Swan Princess Shower offered a charming option for welcoming a new little one to the world. The lovely event was put together flawlessly with the smooth planning skills of One Fine Day Parties.  This party was thrown outside, offering vibrant lighting and beautiful weather for the guests to enjoy as they celebrated the special day. 
To make the party unique, a vintage style stand was used to hold the desserts. It had a fantastic aged look in a light color that blended with the soft theme tones brilliantly.  The table had varying levels so the food was displayed in a modern and easy to grab way. 
For the backdrop a neat customized sign showcased a swan graphic with a welcome for the little one in multiple fonts to draw the eye.  It had a solid like pink border that advertised the pastel theme beautifully.  A pretty awning was draped overhead with holes that added a cool touch to the design.  
On one side of the table a swan easel stood gracefully, adding to the decor in graceful style.  Greenery was incorporated through this table beautifully, giving a touch of color that stood out.  Delightful cupcakes were placed front and center for everyone to enjoy.  The cake was absolutely decadent with a layered look and floral decor. Customized sugar cookies were placed in front of the easel swan with exquisite detailing. There were also fun boxes of popcorn for everyone to try out. 
The guest seating featured a family style set up in a long row for simple visiting. Flower bouquets ran down the center providing color and they were low enough that the guests could see each other easily.  This table had a white cloth with pink place settings to blend with the theme perfectly.  Adorable jars were used as cups for a modern look.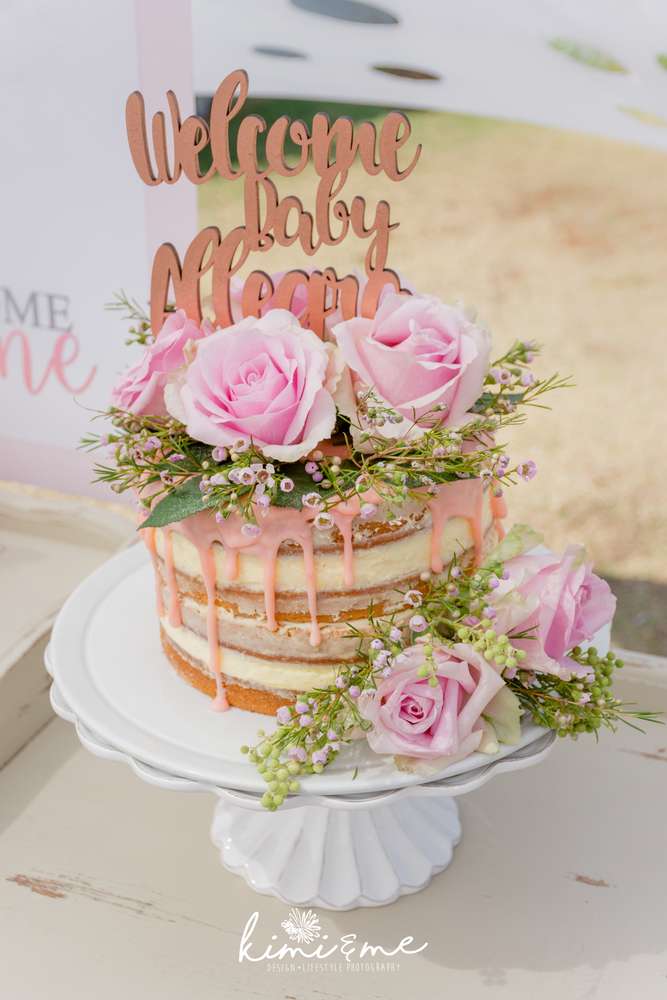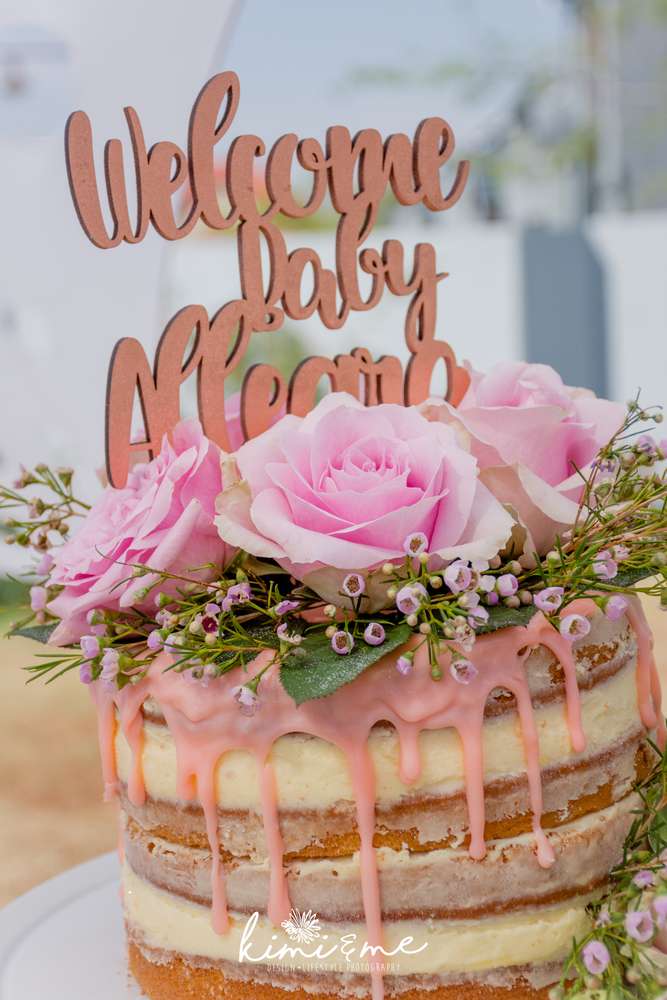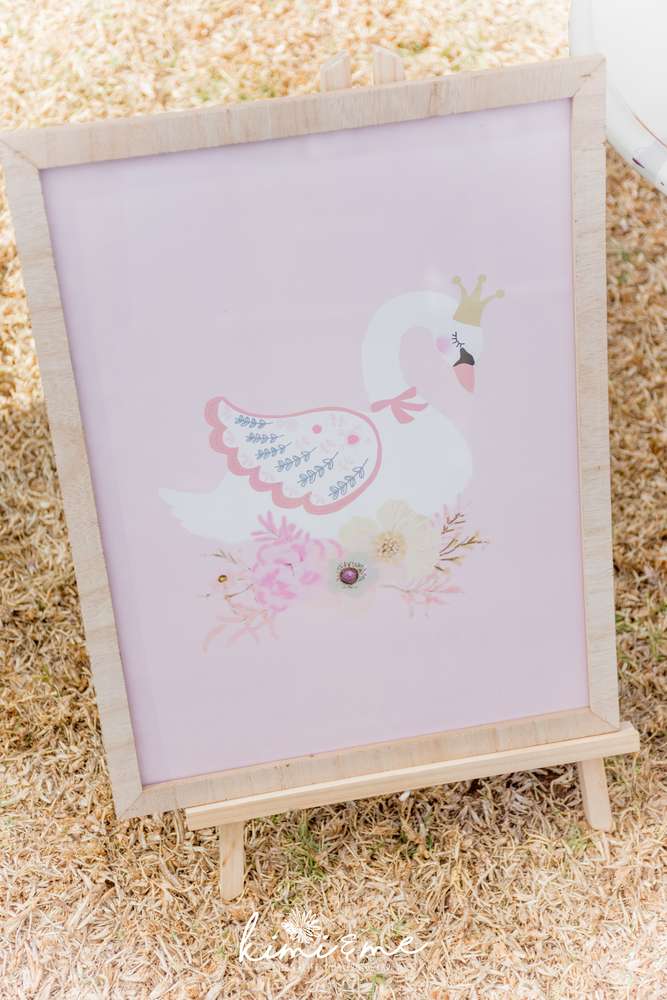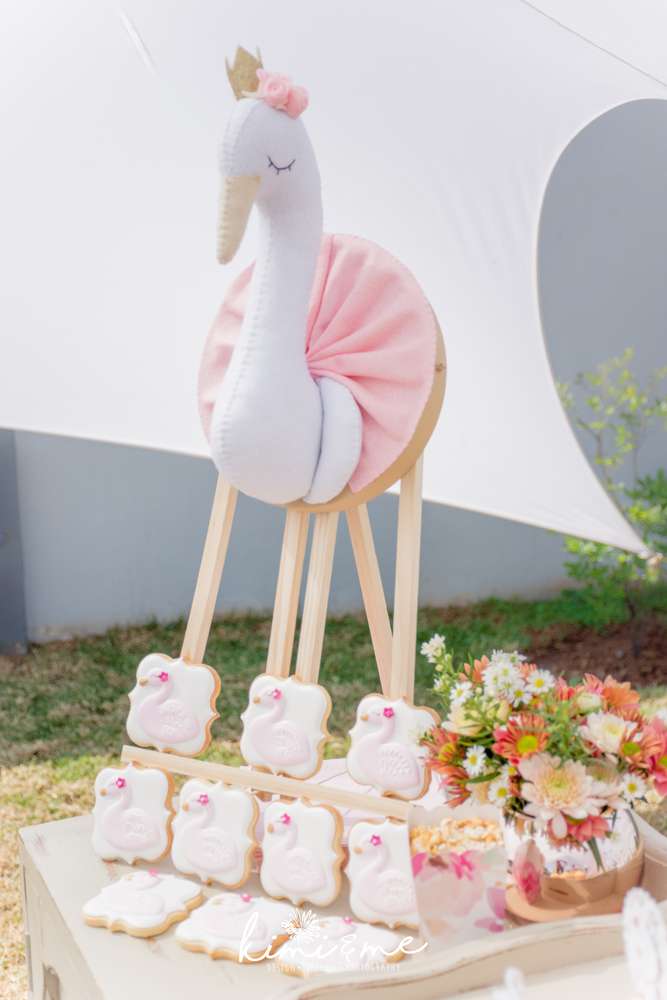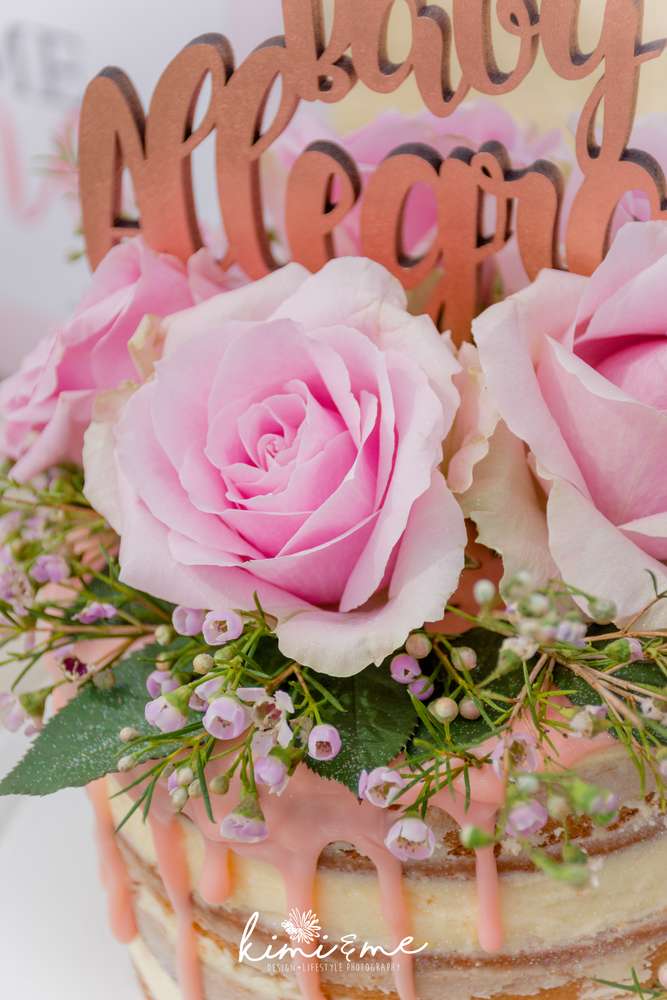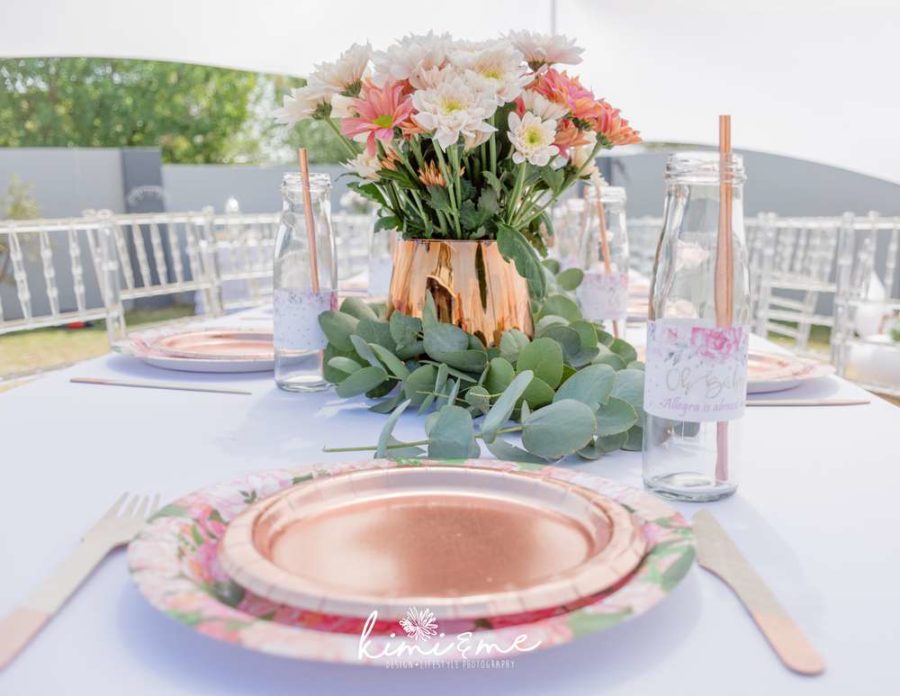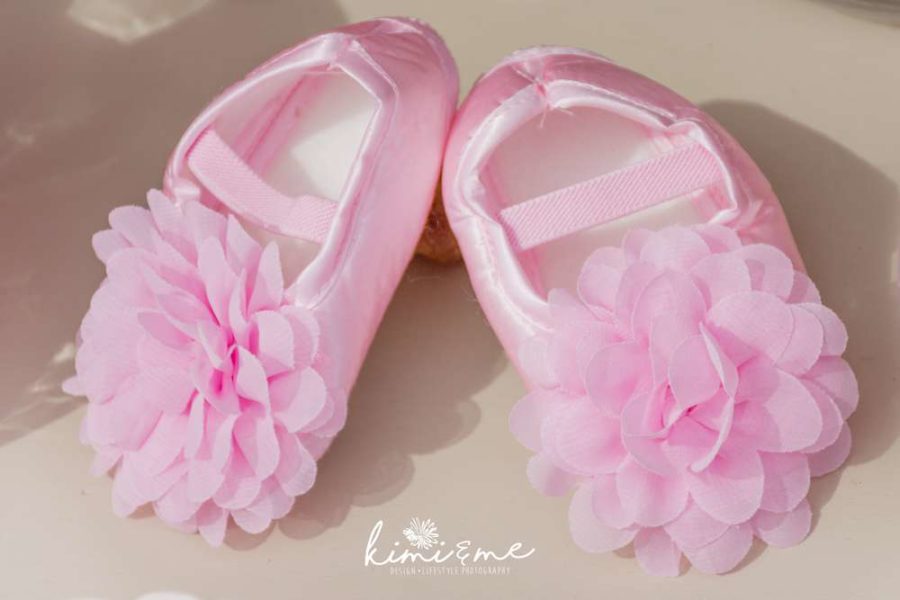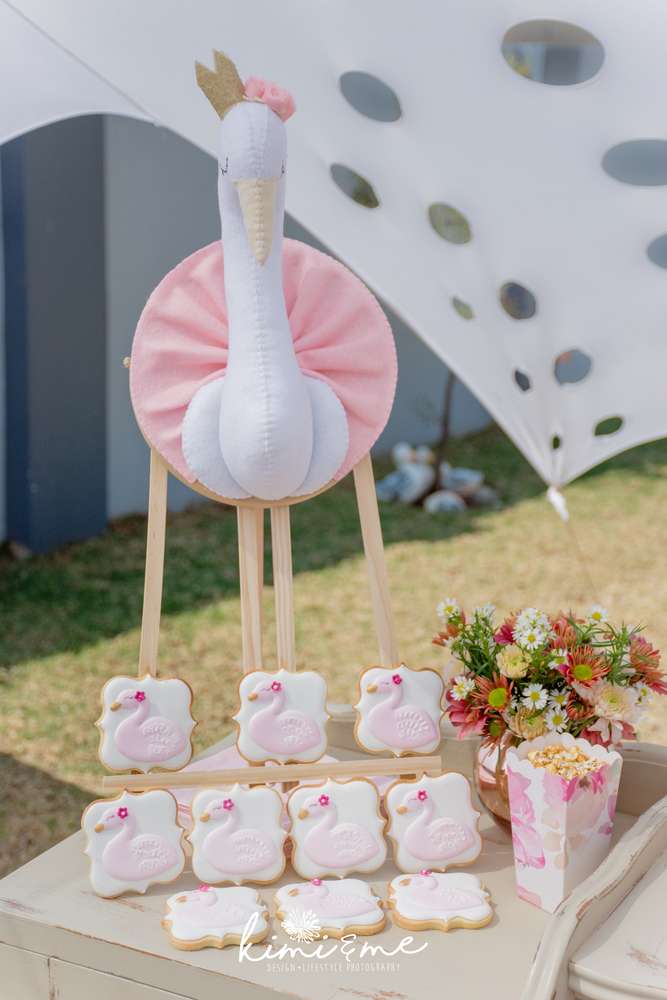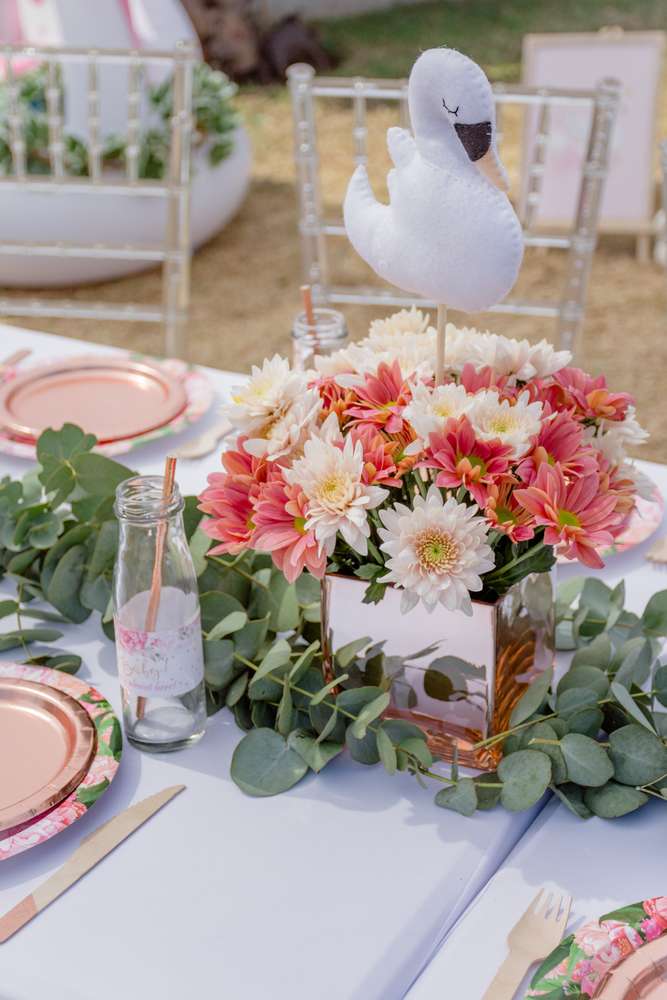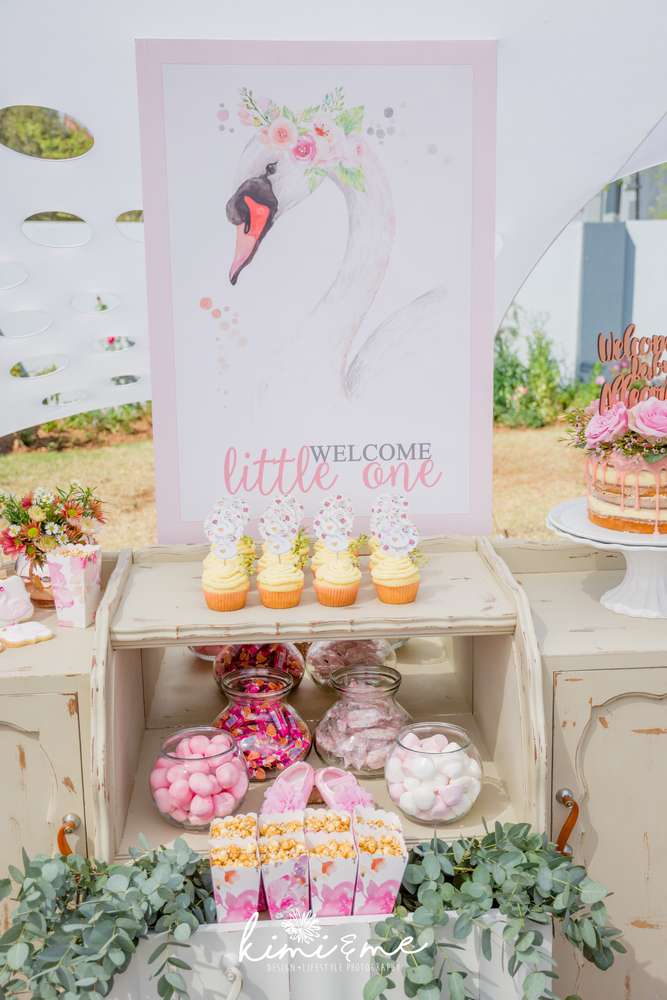 Credits:
Planning/design - One Fine Day
MORE INSPIRATIONS: