Beautiful Twinkle Twinkle Little Star Baby Shower by Lisa of A Charming Fete.
When planning a baby shower, it's important to get the theme right. It has to invoke feelings of childish innocence and wonder to match the occasion, while at the same time being so sophisticated as to catch the eyes of the adults attending.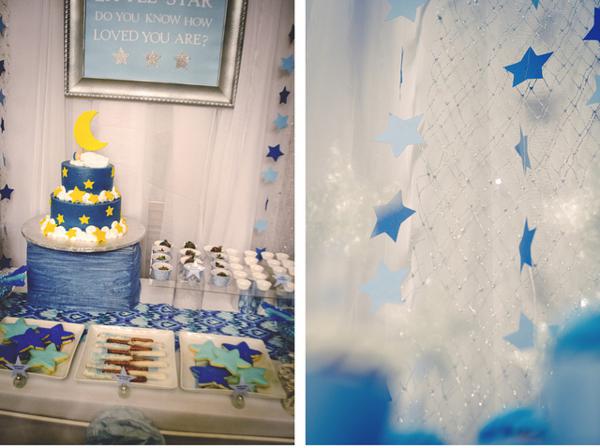 As such, motifs which revolve around nursery rhymes are often used, and are considered a classic. The Twinkle Twinkle Little Star baby shower shown follows a very traditional idea yet with a modern twist.
Following a basic color scheme of baby blue and snow white, the theme manages to be both creative and familiar, starting with the silver net curtains with strings of stars in front – creating a nursery-like effect all the way down to the star-shaped labels.
While the seating arrangement is exquisite, from the light blue candy to the miniature tea-set party favors, it is the dessert table which is the centre of attention. Holding a variety of yummy yet inexpensive treats such as cupcakes, baklava, cookies, candy sticks, chocolate-dipped strawberries and vanilla meringues, it immediately draws the gaze. The blue hydrangea centerpieces adds a beautiful touch to the setting.
What stood out among the glitz and glamour of glitter stars and crystal items, however, was the cake itself: covered in dark blue frosting with white clouds and yellow stars and moon, it looked exactly like the night sky shown in children's books. The miniature sleeping baby figurine on top was adorable, with its small beret and blanket.
All in all, it was a very unique take on a classic concept.
Credit for the design, styling and paper products such as the menus, place cards and labels goes to A Charming Fete, while the striped paper straws were from Bake Me a Party. Desserts were courtesy of Michelangelo's Bakery, while the holders were by Luna Bazaar. Ackey+Z were responsible for the photography.
Credits:
Design and Styling & Paper Products: A Charming Fete 
Photography: Ackey+Z
Cake: Michelangelo's Bakery
Straws: Bake Me A Party
Label holders: Luna Bazaa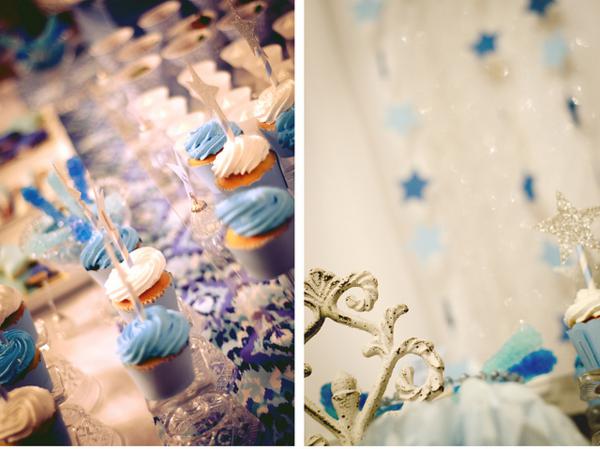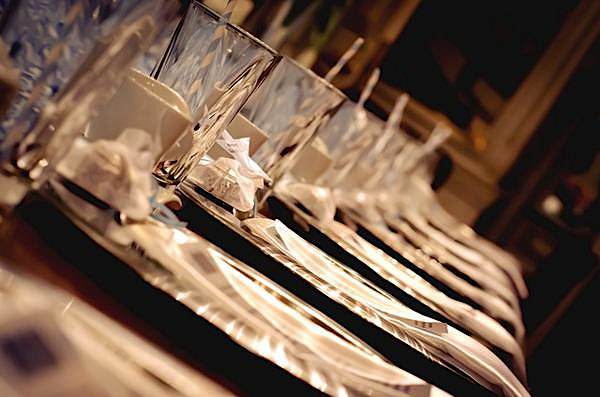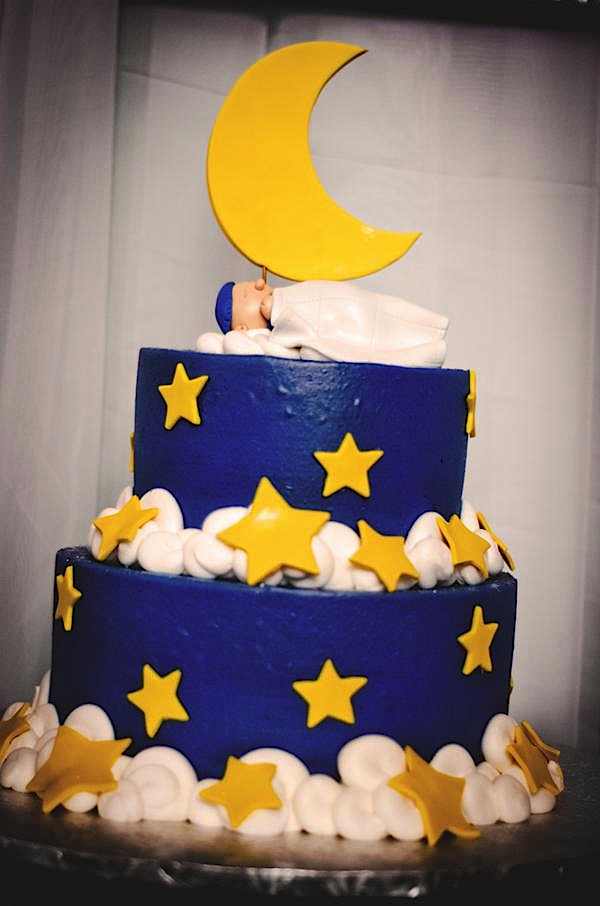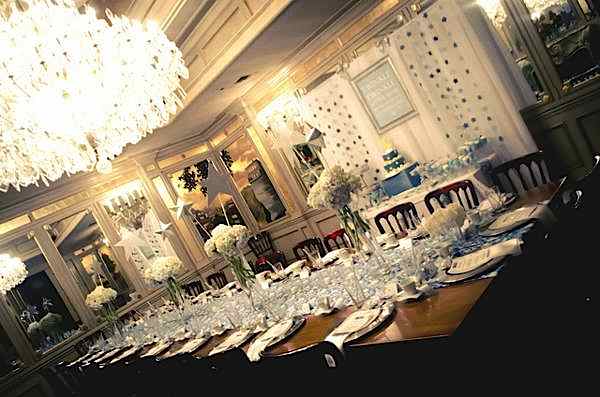 More Baby Shower Ideas:
Twinkle Twinkle Little Star Gender Reveal