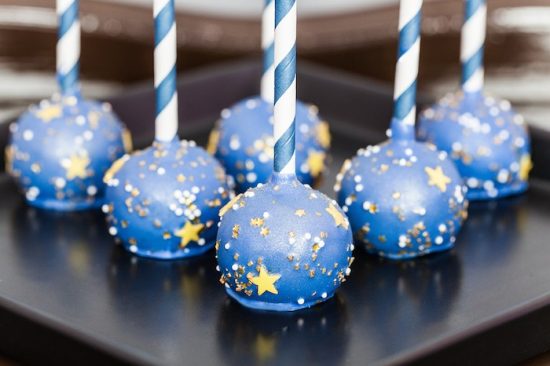 For a fun and unique theme for a gender reveal, this Twinkle Twinkle Little Star shower was a brilliant idea. Delia Patente of One Sweet Event helped out with this event, even providing the delicious treats that made this party stand out from the rest.
Using blue and gold for theme colors, this party was able to reflect a starry night beautifully.  The range of treats was remarkably well-displayed, offering everyone a chance to join in on the magic of this special celebration of new life.
There were chocolate covered strawberries, immaculate with detailing. They had the sweet layer of chocolate for the base, to represent a night sky, then a layer of white lines was spread across perfectly. As a final touch, little white and yellow stars were put on top, creating a theme matching beauty.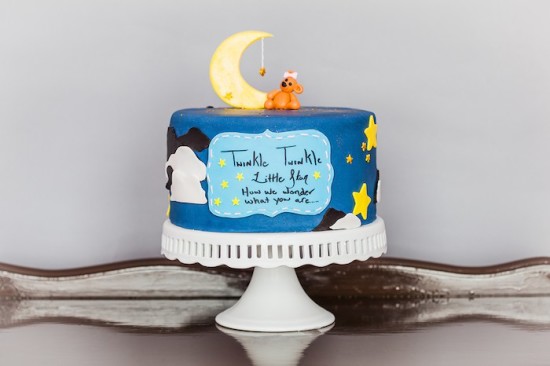 Cake pops were also made as a yummy option for visitors to try out and they looked fabulous.  Covered in blue, they were the image of a Twinkle Twinkle Little Star shower for sure.  They had a splattering of lovely yellow and gold stars that stood out gorgeously.  With blue and white swirly straws, these treats offered a mess-free way to enjoy delicious sweetness.
The cake made a fantastic centerpiece for this party with detailing that was magnificent.  Set on top of a lovely white cake tray, it was sure to stand out perfectly from everything else on the table.  The cake itself was a huge circle of decadence that just looked ravishing.  Covered in blue with black and white clouds placed perfectly, this cake was a wonderful template for showcasing this wonderful theme.  There were lovely golden stars scattered all over as well, and a section was set aside to say, "Twinkle Twinkle Little Star How We Wonder What You Are…"  Topped with an adorable bear and moon, this cake was definitely a show-stopper.
Credits –
Delia Patente of One Sweet Event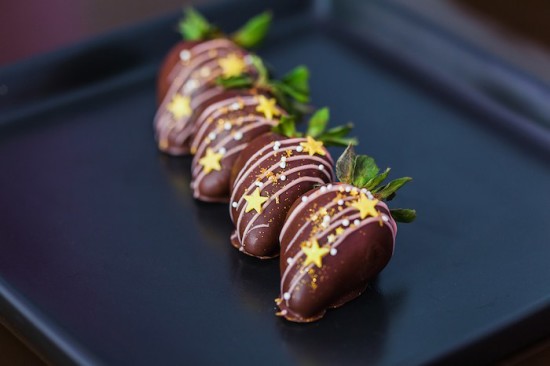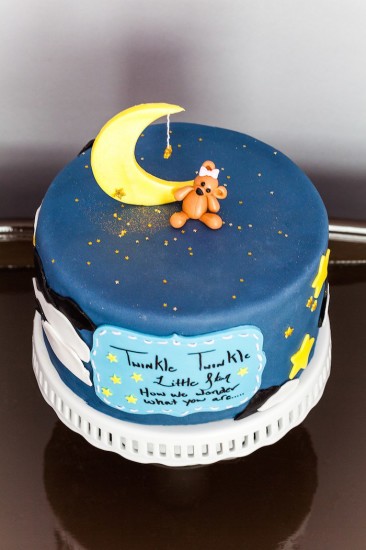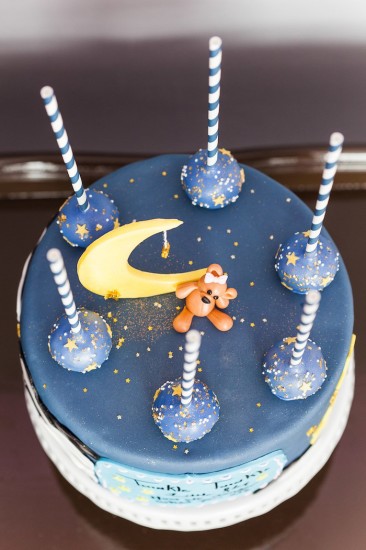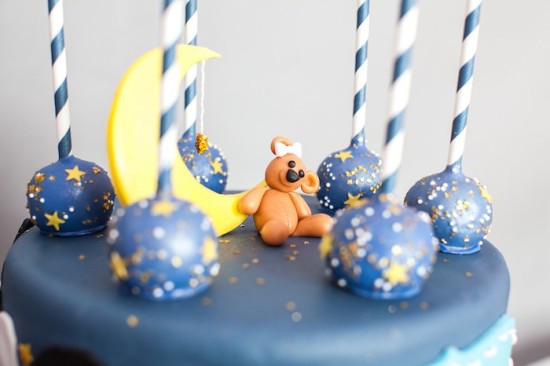 MORE INSPIRATIONS: