Bow Tie Themed Baby Shower by Melody of My Sweet & Saucy
Using Bow Ties as the main accent for this baby shower theme is too precious. I love the color scheme of blue, green and yellow. The stylists correlated it with the decorations and the food so easily. I love the vintage dresser, dish trays, vases and cake stands used. It's worked nicely with the whole theme and the bright colors used in between all the Bow Tie aspects was so cute and can easily be made into a girl or a boy baby shower. The small portions of all the food and even the bow-tie pasta just really made this theme come together. Even the bow-ties around the mason drinking jars and all the flower containers are so adorable.
The cake is an ivory ruffle cake topped up with a large bow-tie. It looks so simple but it is definitely one of the most beautiful ruffle cake. The vintage yellow cake stand and aqua boxes really adds a nice touch. There are cookie versions of the bow-tie on the cake. They are made with so much details and are perfectly presented.
This entire theme and all the tiny details put into it are just so clever and can even be re arranged to be used as a birthday party theme as well. I just love the Bow Tie idea.
Credits: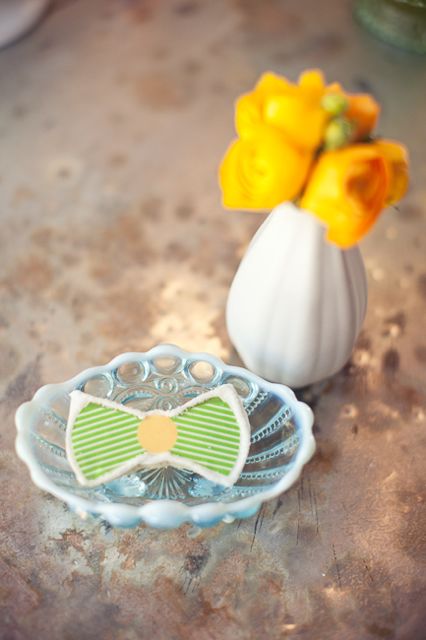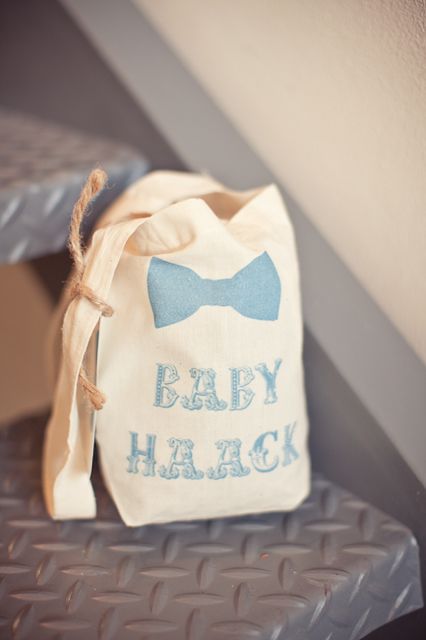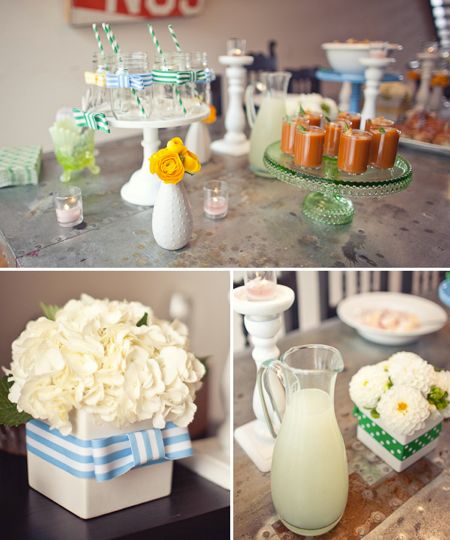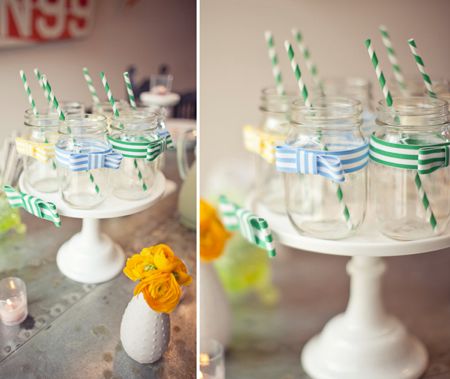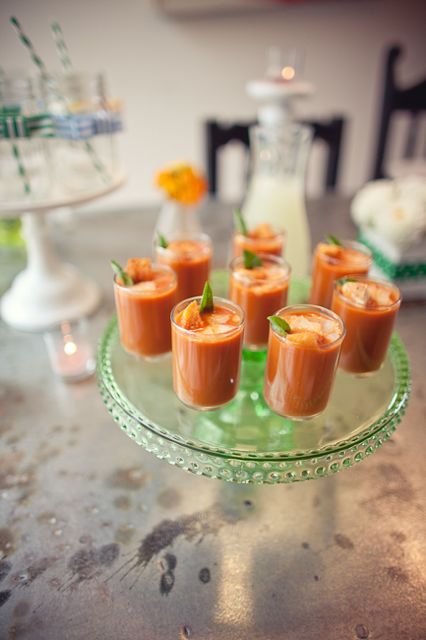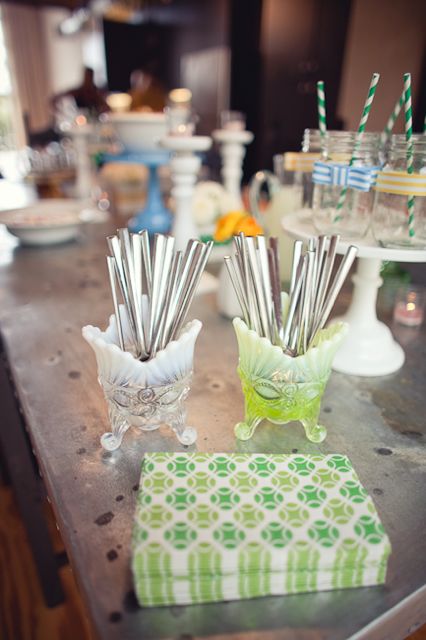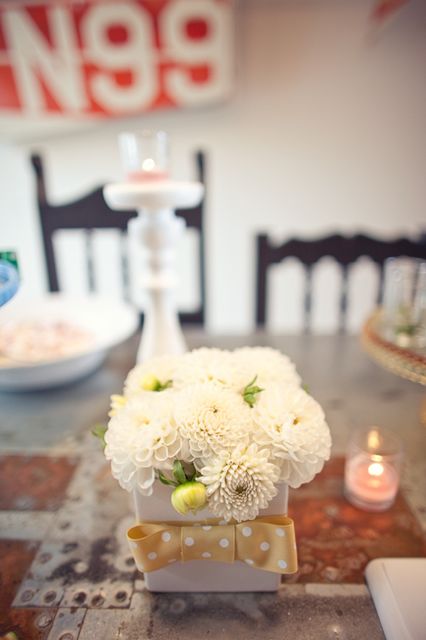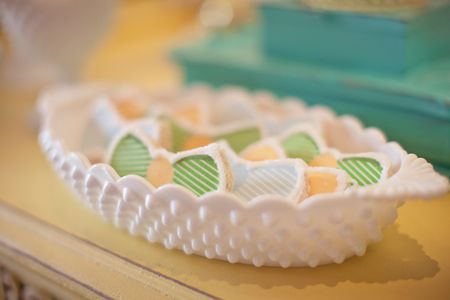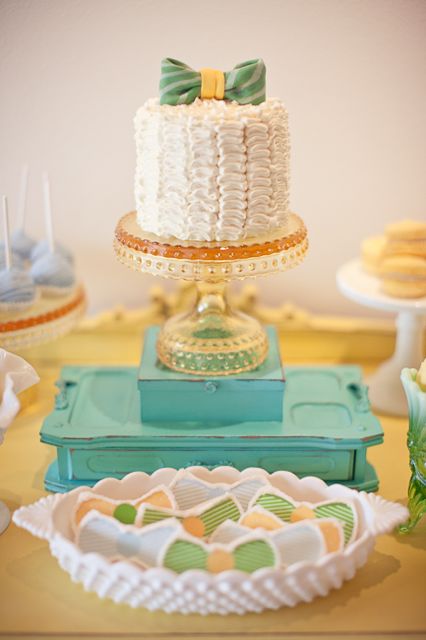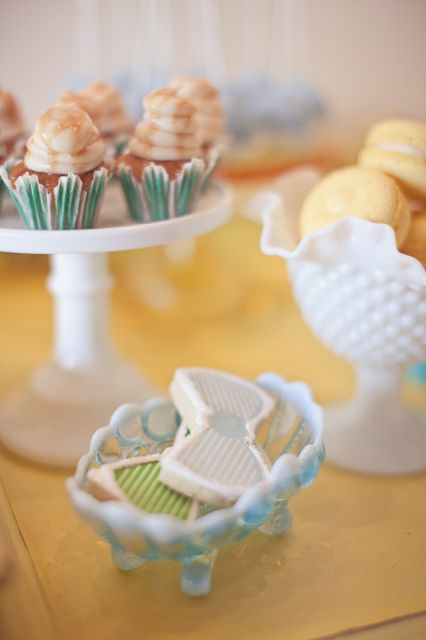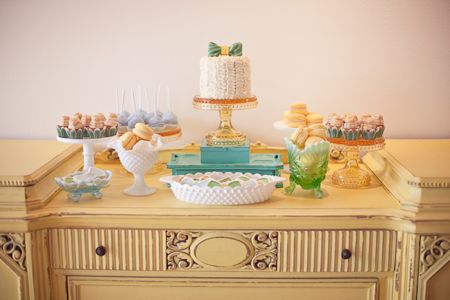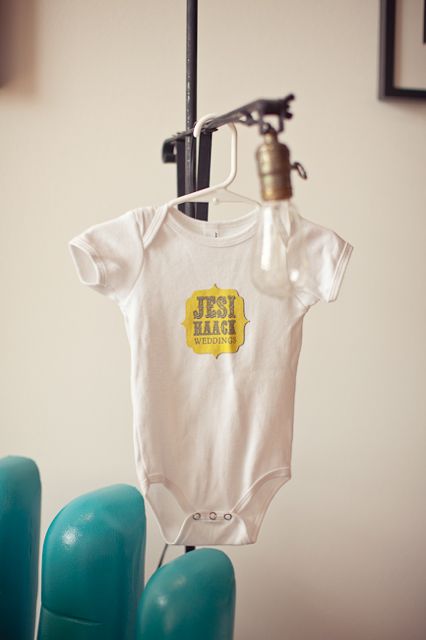 Look for items –
Look for ideas –