Vintage Kitchen Tea Party by Liliani of Lima Limao: This Princess inspired kitchen & tea party is a must when it comes to throwing a little girls party. The party used props by Cosy Decor and Jose Clemente all to celebrate the life of a sweet girl turning two. The party theme makes use of colors such as pastel pink and aqua, with a hint of red as the accent color. There are clear balloons and white polka dots balloons which look so amazing. Tied at the bottom are lace appliques to add a elegant. The little dolly decorations are bring out the fun in this party. The pink ribbons also make for cute design decorations in the room.
The use of floral patterns and floral arrangements is absolutely genius. Floral patterns are displayed on the clockwork, table linens, tea glassware, and even on the party girls kitchen apron, throughout the space. The flowers are reminiscent of little sugar drops. The colors of the floral patterns are white as well as pink.
One of the most stand out pieces in this theme is the cake. The cake houses stacked, decorative boxes, separated on two sides. The top of the first side of the cake is the little dolly princess who resembles the little birthday girl. On the second half of the cake, a white porcelain teacup is perched on top of the cake as the topper. Two of the cake boxes play home to floral patterns while the remainders are variations of blue, pink and white patterns. One other fun element that stood out was the kitchen set up that housed a few decorative elements. A miniature table and chair, on top of a red and white table linen, played home to decorative pink cake pops. Each cake pop perched on a cute mini plate, with a mini spoon placed nearby. A cute display of setting the table, for some sweet treats. So many inspirations for a perfect tea party baby shower or birthday party ideas.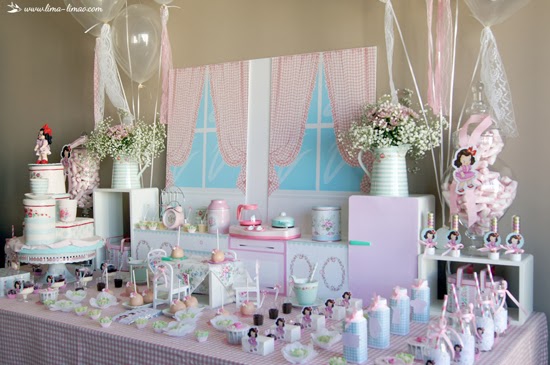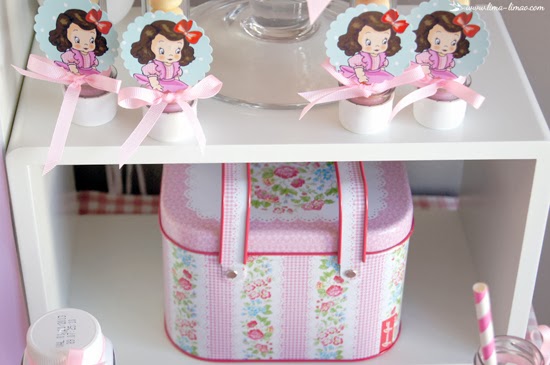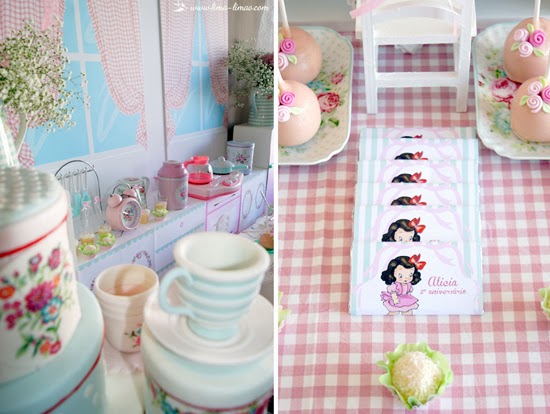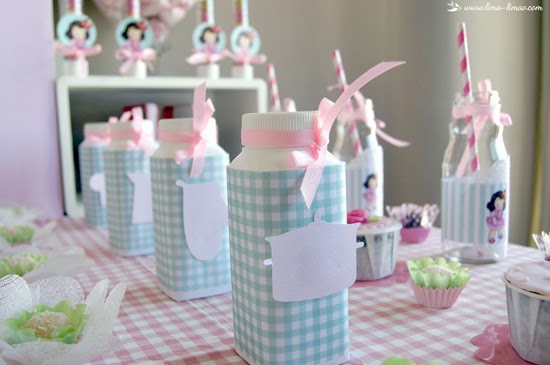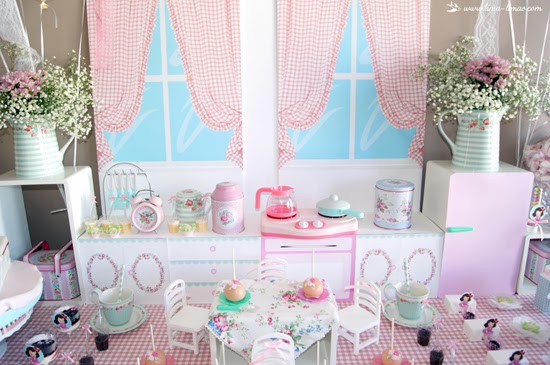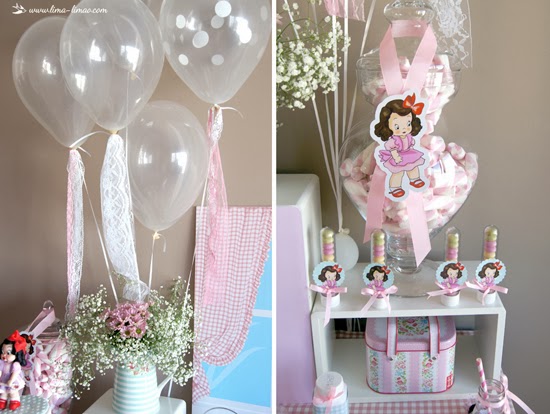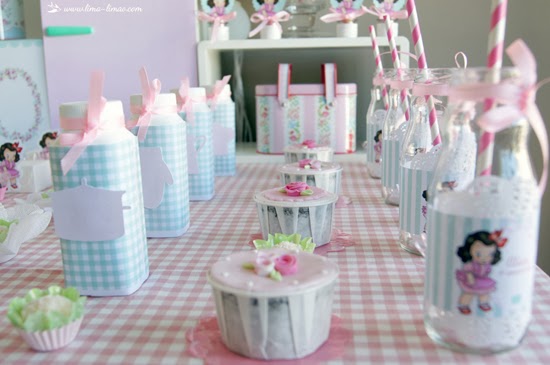 Credits:
More Inspirations: Baby is Brewing Tea Party Shower | Floral Tea Party