Stork Express Airline Baby Shower Theme by Loralee of Loralee Lewis.
Many baby showers occur shortly before the baby is scheduled to arrive into the world. When the precious newborn has other ideas and decided to arrive early, this baby shower will inspire you to have a "Make way for a special delivery incoming" via stork express airline baby shower party!
This shower features airline lingo and suitcases throughout. Guests entering the baby shower are greeted with a "ticketing" section where they are asked to sign a guest book. Next to that are game cards labeled "inflight game" to entertain the baby. Guests are then directed to place their gifts for the new baby boy in the "luggage drop off" area. All of these creative areas are labeled with white place cards outlined in blue and state "via Stork Express Airlines".
Under the ceiling of white balloons and banners is a dresser with a banner across the front that spells out Baby. On top of the dresser are three retro style blue suitcases with red handles stacked on top of one other.
The top suitcase it open revealing various baby bath products. The stack of suitcases sits on top of a complimentary red pedestal. The one side of the dresser is home to complimentary beverage bottles. The bottles each contain a blue and white straw with a small flag. The flag and the bottle both read "make way for a special delivery".
The other side of the table has snacks.Snacks for this special shower include complimentary bags of roasted peanuts and salted pretzels, as well as individually wrapped chocolate chip cookies and cupcakes iced in blue. The snack table is labeled as "in flight cuisine". When it is time for guests to leave the shower they are able to take a thank you favor from the "baggage claim" section. The thank you favors are wrapped in miniature brown suitcases. Everything is so perfect and adorable.
Credits:
Invitation & Printables- Loralee Lewis
Cookies- Becky Melton bhmelton@yahoo.com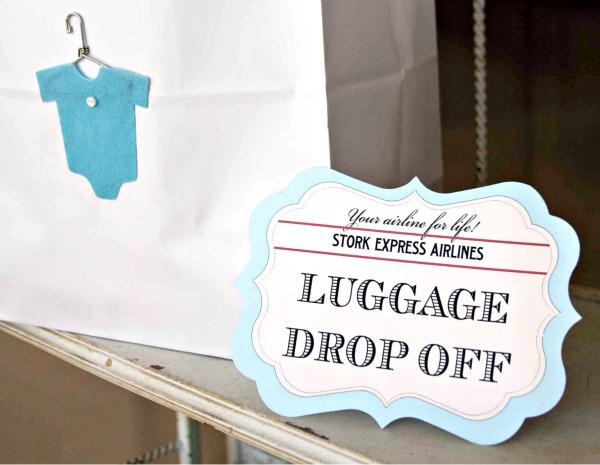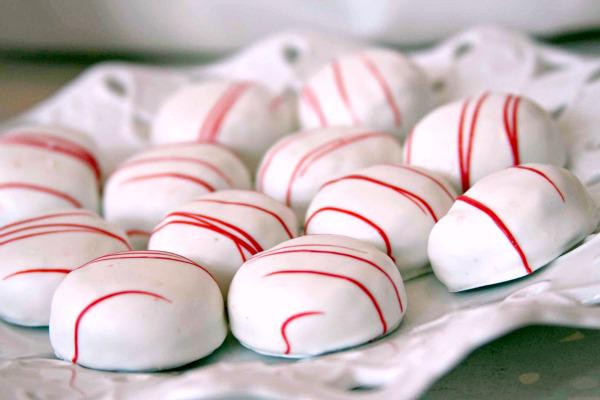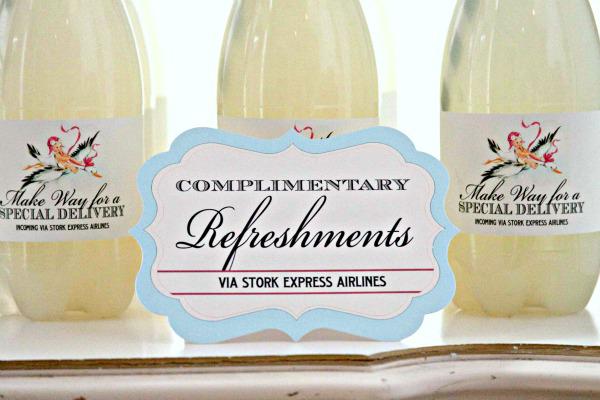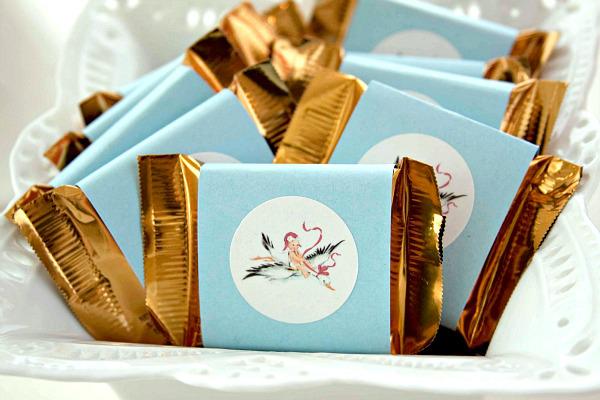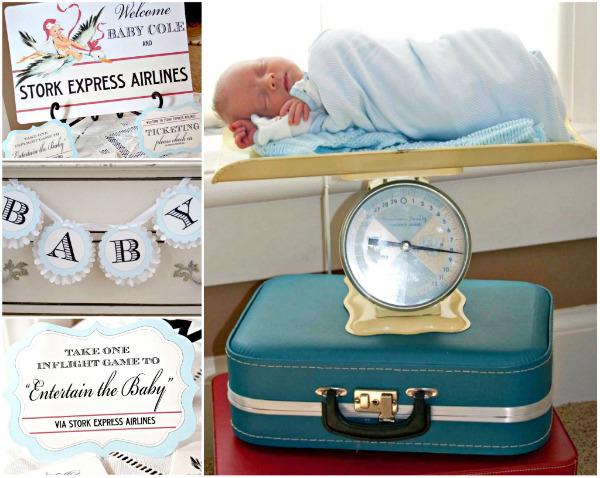 Look for items –
Baby shower ideas –