This Vintage Woodland Themed baby shower was very impressive with so many details that it was sure to create lasting memories for everyone who was able to attend.
Amber (mom-to-be) and her friend Megan worked together to create this masterpiece with a fantastic blend of vintage decorations and mustaches and bows to celebrate Dad-to-be as well.
There was a gorgeous vintage framed personalized note that welcomed baby-to-be, introducing the celebration perfectly.
The event was held outdoors with wonderful weather conditions.  There was an adorable changing station set-up that had all three layers covered in woodsy, DIY, vintage decorations. The softer color palette really created a warm atmosphere, ensuring all the visitors would feel comfortable.
Each guest got to leave love notes for the coming precious baby, on bow ties and mustaches that were then clipped to a clothesline, emphasizing the theme nicely.
One fantastic decoration was a small white table that was covered in adorable touches like owls, pine cones, and branches that held polaroids. The mustaches were even incorporated in this section placed in a vase like flowers, adding a fun little touch that was sure to be enjoyed.
The food looked delicious, with a mixture of yummy choices like fresh fruit, crackers, pretzels and more. Placed on gorgeous vintage trays and bowls on top of a lovely lace cloth, these snacks embraced the theme as well.
Instead of using a standard table for the desserts, a fantastic dresser was used to display the sweet treats for everyone to enjoy.  With truffles and cookies and other tasty munchies, everyone was sure to find something they loved. Above this table was an array of poms that looked absolutely adorable.
This party easily encompassed everything you could want in a baby shower from the decorations to the treats, creating a memory that was sure to last for a lifetime and beyond.
Credits –
EVENT DESIGN & PHOTOGRAPHY: Ulmer Studios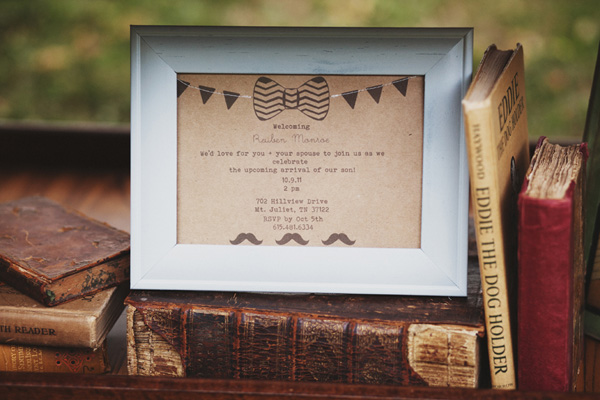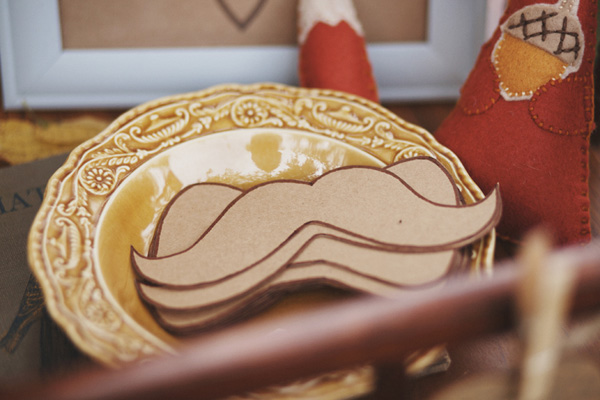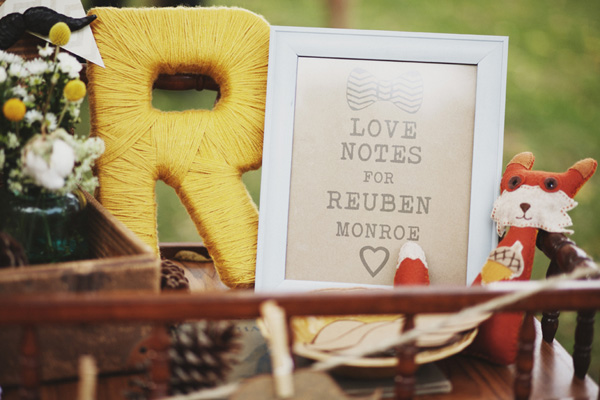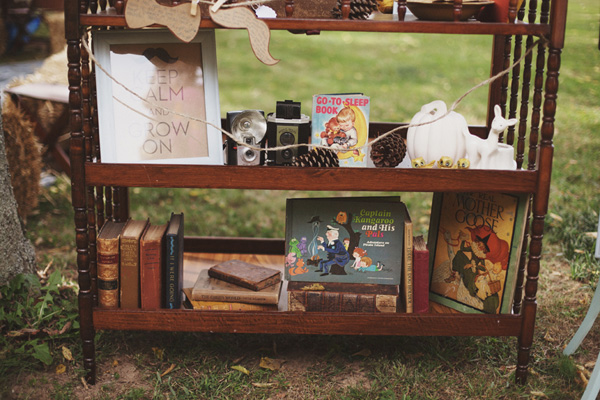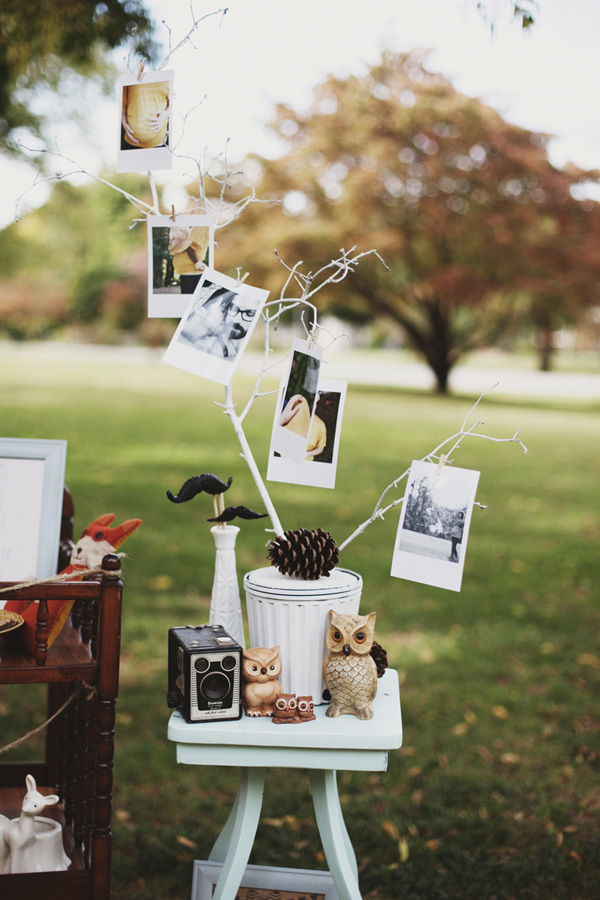 MORE INSPIRATONS: