Being an expectant mother is one of the happiest times in a woman's life, and everyone around her also shares in her joy.  A month or two before the baby is born, it is traditional for an expectant's mother friends and family members to throw her a baby shower.  One dilemma that the party hostess might have is deciding on the theme of the baby shower.  If the expectant mother is going to have a boy, than a sports theme baby shower might be your option, especially if she is a sport fanatic. Sports themed baby shower is perfect for
co-ed baby showers
as well. Planning a sport theme baby shower is easy as long as the hostess knows how to decorate, what food to serve, and has at least one or two fun games that everyone can play.
Invitations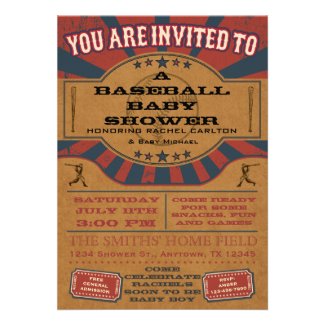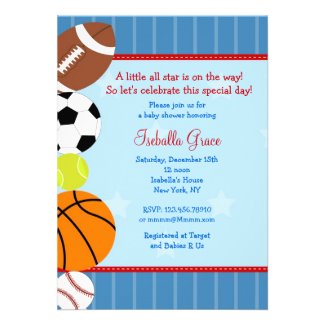 Food & Cake Ideas
A cake that is shaped like a football or baseball can be ordered for the mother-to-be, or perhaps you may want to try making one!? There is a video below on how to make one, give it a try! The candy buffet table can be set up featuring small cupcakes and cakepops that are decorated to look like footballs, baseballs, soccer balls, and baseballs.  Small foods or  finger foods that can be eaten with the hands are always popular because it means less mess for the guests and easy clean up for the hostess. Some hassle free, simple food includes mini margherita pizza (tomato sauce, cheese, basil topping), cocktail sausages, and Puff pastry with cheese, tomato and vegetables. Grocery stores can offer trays for sale like vegetable trays with dip, sandwich trays, and trays with things like meat and cheese, which are all the most popular baby shower foods.
How to Make a Football Cake by TippsbyEla via youtube
Decorations
If you have decided on a color scheme it will make the whole planning a lot easier. You'll only need to look for decorations such as banner, tableware, balloons, centerpiece and such in that color scheme. You can add cutouts papers of all star sports in all the decorations if you cannot find the themed decorations. Remember to use internet as a resource to print out some images that you need. You can type in search words like 'all sports cliparts'. To keep in with the theme, you can grab a bowl full of adorable chocolate balls which can be used as a centerpiece for guest tables!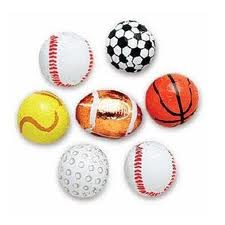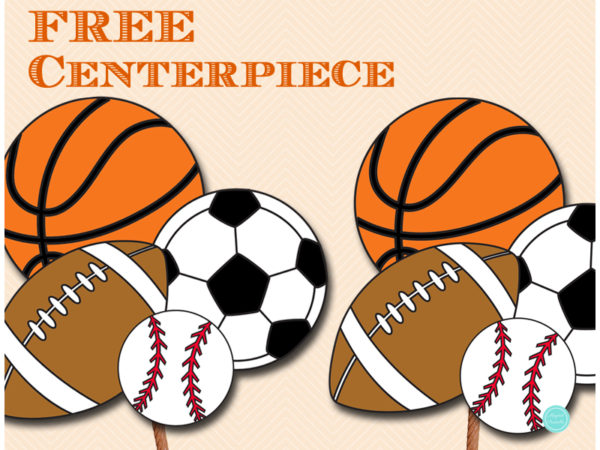 The Games to Play
There are a few games that the hostess can set up for the party guests and mother-to-be to play. One game is called the Guessing Game. With this game, sports themed items are placed in a paper bag, like small balls and mini helmets. The idea of the game is for each guest to reach in with their eyes closed, and guess what they are feeling then write it down. Another game would be to take a basketball, and have each guest bounce the ball the number of times she thinks that the mom's belly measures. You could say, each bounce will measure 5cm. After everyone has bounced the ball with their guess, the mom-to-be is measured, and the guest that is the closest wins a prize.

Free Printable Game
Photo Booth Activity
Favors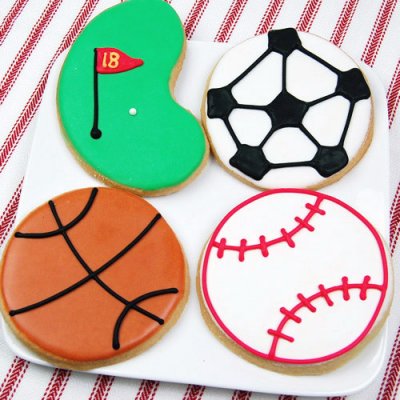 Follow My Mess's board Baby Shower Sport Theme Inspirations on Pinterest.