This Whimsical Carriage Baby Shower was an absolute beauty with the expertise of K-Event Decor behind the wheel. From the stunning theme tones of blue, white and silver to the elegant array of custom decorations, this event was a celebration to remember. 
To draw attention to the dessert table, a phenomenal backdrop was created.  Sheer fabric in silver, blue and white draped down to the floor and a lovely column of balloons bordered the table in sweet fashion.  White strands of flowers were incorporated to add a touch of charm. 
The dessert table itself was pure innovation with massive letters spelling out, "Baby," in white were used to hold the table. The table was white as well with a contemporary look. White flowers were distributed throughout the treat table and guest seating to add a natural touch. 
Tasty snacks were made to match the theme beautifully. Sugar cookies in classic carriage and rattle shapes made a delightful addition to the party. There were yummy cupcakes as well as other wonderful candies for everyone to enjoy. 
To welcome the guests, a customized sign was made and stood tall on a black easel.  A miniature column of balloons accented the sign very nicely.  This was placed beside a small table with a silver cover that showecased a fantastic silver tree with white flowers.
Guest tables filled the venue, round to make visiting easy.  Each table had a silver tree in the center with a mini bouquet of flowers.  The chairs were cover in white with baby blue sashes to match the theme tones. Baby blue covers with silver runners made a perfect setting for the gorgeous place settings. To add a touch of soft lighting, miniature candles floated in tall vases, adding to the whimisical style of this event.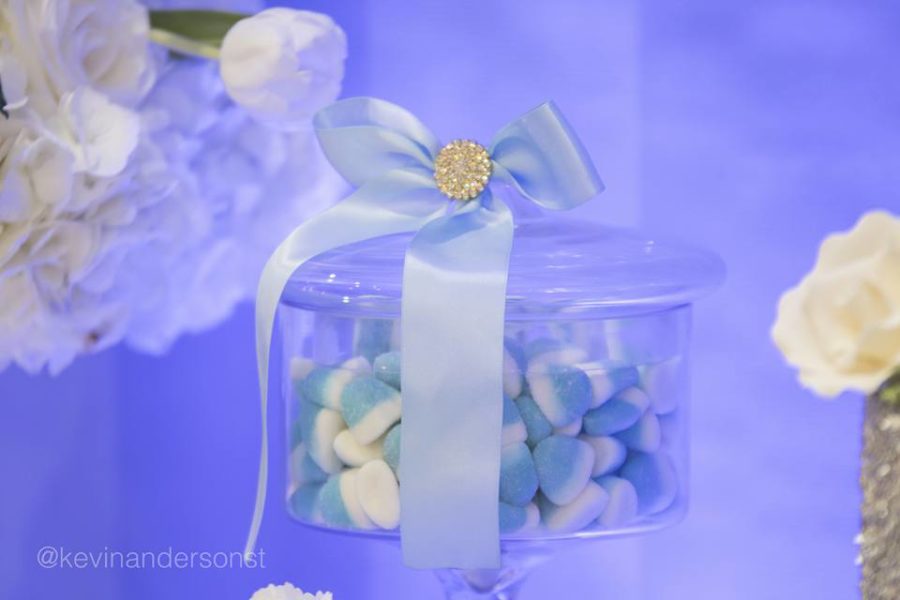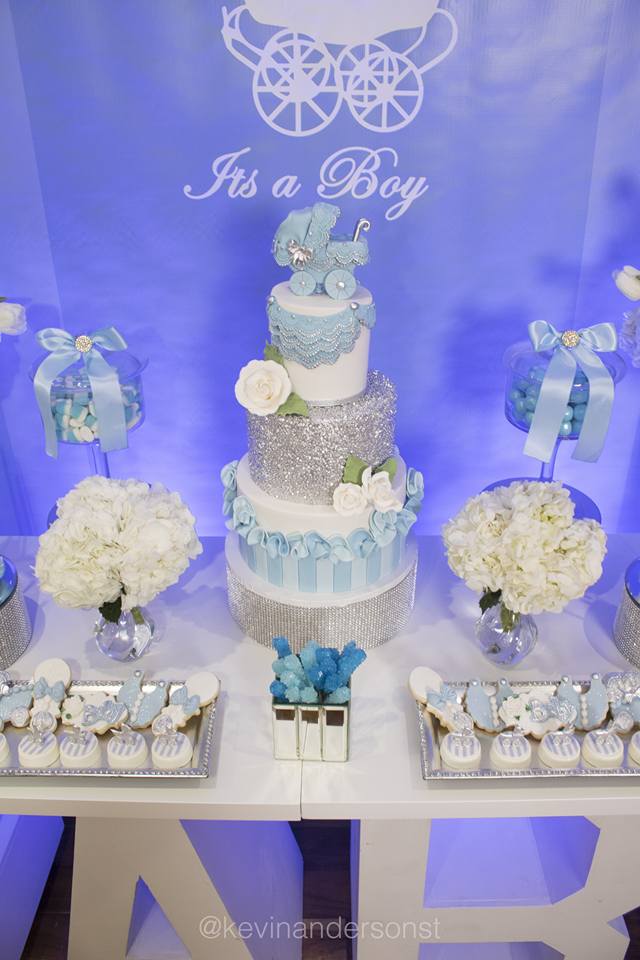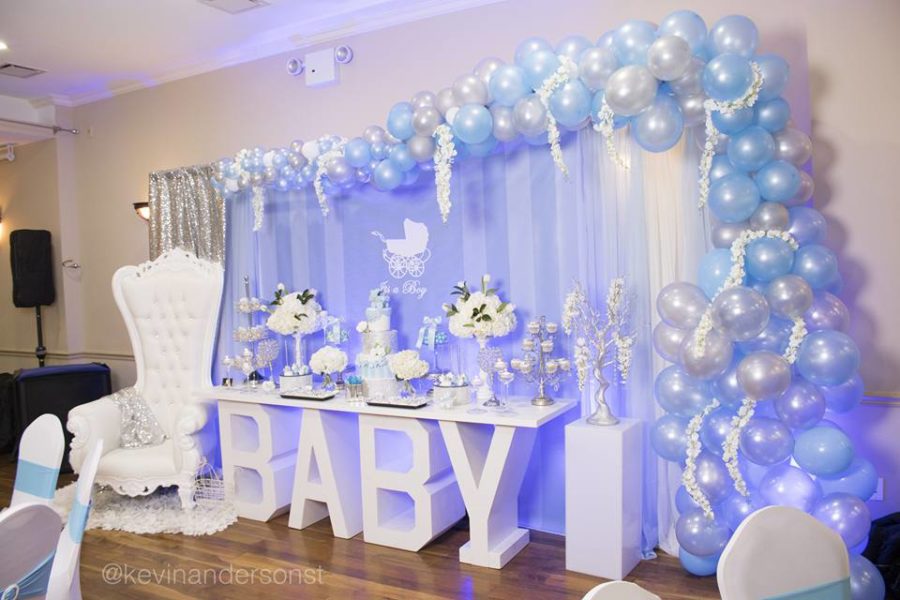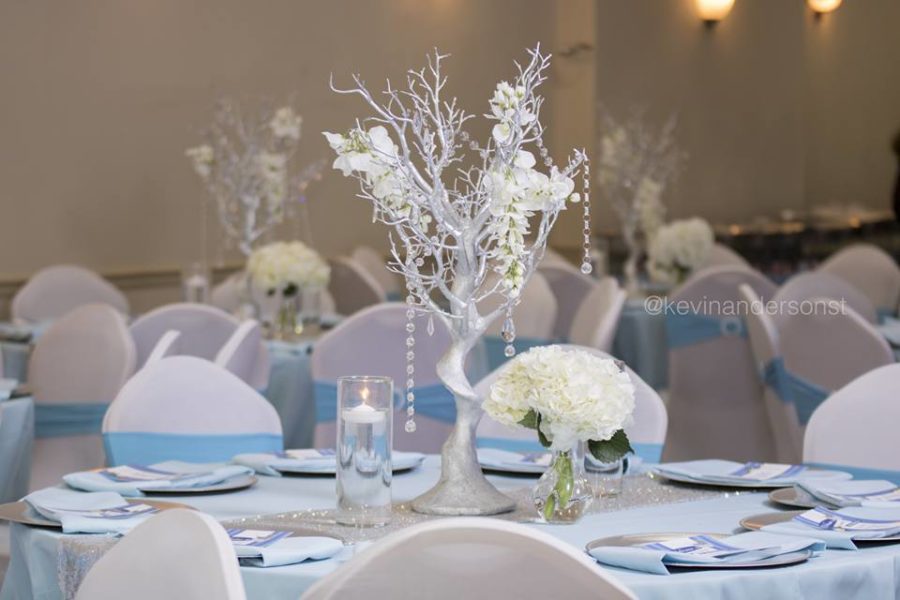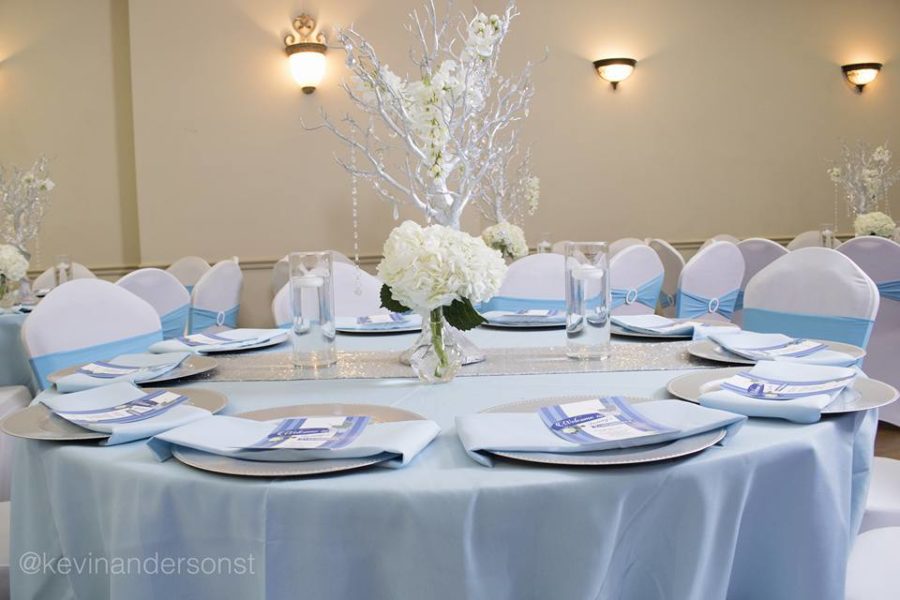 Credits: 
 Planning/Design - K-Event Decor
MORE INSPIRATIONS: