Michelle of MB Wedding Design and Events combined a smooth look with an active theme of Baseball to create a baby shower to remember for a lifetime. Using bold blue and green on the invitations, guests were sure to be showing up for this sweet event!
The guest tables were lovely with a touch of nature brought into the centerpieces. Using grass and mosses on block trays and a baseball placed in, a real mini-outfield effect was created, bringing the fun of the sport inside for the party. The tables were covered in white, allowing the vibrant greens to stand out nicely.  Even the chairs blended with the natural effects of the theme with a wooden look.
The decorations throughout the party area were amazing. Continuing with the natural mossy greens, there were adorable glasses laid out throughout. There was baseball artwork framed, labelling the "sweet stand" for guests to enjoy.
The food had a fun range of baseball classics like little candies in popcorn boxes for everyone to enjoy munching. There were adorable mini-cupcakes frosted like baseballs with flags standing out of each on adding a fun little accent. With boxes of Cracker Jacks and little trays of nachos, this party really brought the game to life.  And what baseball game is complete without hotdogs, a true game classic? These snacks were all laid out nicely, filling the serving table in an easy to reach way, making it a breeze for the guests to choose what they wanted to try out.
The beverages brought a sweet little touch of elegance with blue glasses that looked very bold and fun. With delicious looking lemonade, everyone was sure to be able to quench their thirst easily!  This theme definitely had all the components needed to create a once-in-a-lifetime party to mom-to-be to enjoy.
Credits –
RENTALS: Hartmann Studios Rentals
EVENT PLANNING : Dream a Little Dream Events
PHOTOGRAPHY: Orbie Pullen
FLORAL DESIGN: Asiel Design
CUPCAKES: Cake Coquette
STATIONERY: Cards de Luxe
VENUE: Terra Events & Gallery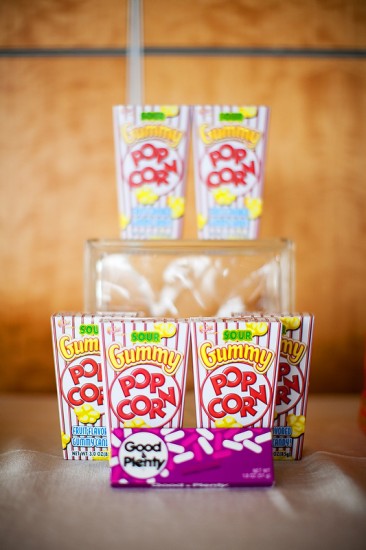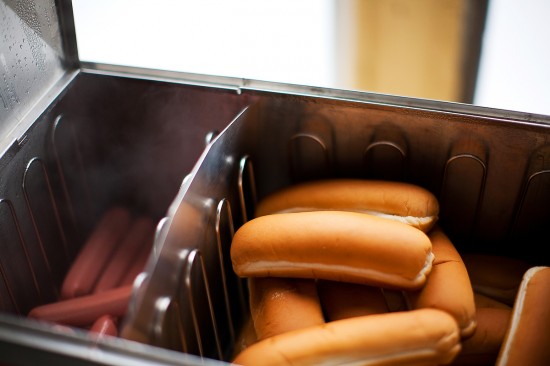 MORE INSPIRATIONS: