Invitations
A sports-themed baby shower is a great way to celebrate both the upcoming little one and the mother-to-be. For a mama that particularly loves basketball, opting for this motif is a wonderful idea that's full of fun decoration and food ideas, along for plenty for the guests to enjoy. While you can make your invitations look any which way you wish, a basketball shaped invite or a ticket to slam dunk baby shower is a fun choice to get your guests excited for the event theme.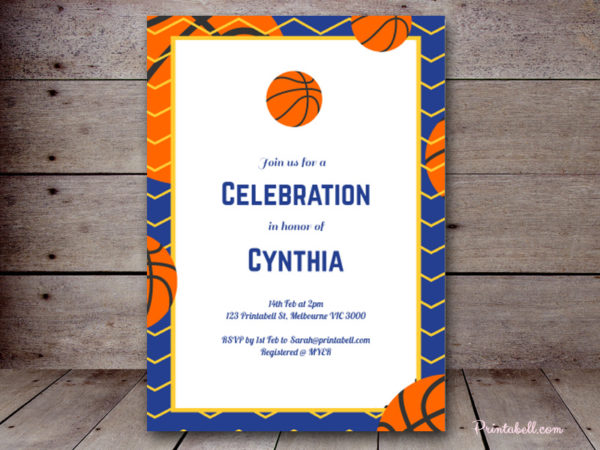 Decoration Ideas
Basketball twisty ceiling hangers, glittering blue and orange door streamers with basketball embellishments, and big, metallic balloons in the shape of giant basketballs are staples of this theme baby shower. Miniature basketball nets that suction cup to walls, windows, and doors are a nice touch, along with any favorite basketball team memorabilia that the mom-to-be will love. Think things like jerseys, color palates, and onesies in team imagery. A flag banner across the main food table or as a backdrop congratulating the mother-to-be is also a must have.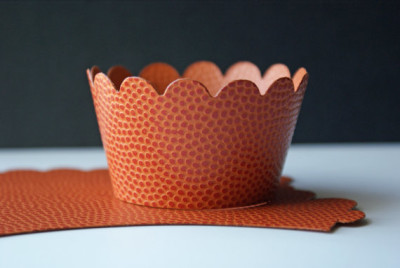 Food Ideas
For food, a basketball replica cake is a must, if not a sheet cake of the court would look amazing. Food could be things that you can only get from a game vendor, such as hot dogs, hot pretzels, popcorn, and slushies. For treats, think cakepops that replicate little basketballs, rice crispy treats that look like team scoreboards, chocolate cupcakes with bouncing basketball toppers, and popcorn buckets full of all kinds of sugary candies.
Favors & Games
Favors for a basketball baby shower can be anything from a gift bag full of yummy, elaborately decorated sweets to game day takeaways, such as basketball coasters, bottle openers, or keychains. Incorporate more favors as prizes into your party activities, too. General games such as Baby Bingo are always a good idea, along with themed games such as Trashketball, or name that famous basketball player.
MORE INSPIRATIONS: