Agreeing on the baby shower theme and the shape of a cake can be very important. But, details are the special ingredients which state the difference. So, when sketching the idea of the cake pay closer attention to toppers and decorations to personalize your sweet moment.
Baby Shower Cake toppers:
Finding a cake topper may not be as easy as it seems, it's same as deciding on flavor and shape of a cake. A cake topper can be used in many ways either matching the colors of the cake or complementing it, especially if it's a single color cake. Take a bit of care when decorating the cake, don't go overboard trying to throw everything on the cake, as it can be very tempting as there are so many cute toppers! Just keep in mind of the theme if you have chosen one. You can purchase cake toppers at cake shops, possibly simple ones at local stores or online stores, otherwise you can make them yourself using fondant. It will be so much fun! Don't limit yourself and let your imagination flow away.
1) Stork baby bag toppers
This is the most popular idea when it comes to cake toppers. Whether is a boy or a girl, the stork is still a popular choice. For a theatrical approach just let the bag hang by its peak, so it looks like the stork just landed with the bag.  Add an umbrella in case it rains so the baby is protected.
2) Bow toppers
Whether it's a boy or a girl, a large pink or blue bow on top of the cake will look absolutely lovely, like it's a present for parents-to-be! See the youtube video above by Howcast on how a simple bow can be made.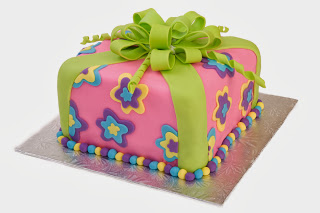 3) Mother themed toppers
Think about the mother-to-be and what she likes. Go for pink or blue hand bag or shoes fondant if she loves shopping, a pencil or a splash of rainbow colored paints if she loves painting or drawing.
4) Cartoon animals
Every kid loves cartoon animals. If the theme of baby shower includes animals, you can match the topper so it gives a more intimate atmosphere. You can choose from famous Disney characters to Cartoon Network or Tom and Jerry. You can overcome yourself and make the animal sleep like a baby.
Baby Shower Cake Decorating Ideas:
Decorating is the funniest part of a baby shower cake. Don't insist only on the top of the cake, take care of the margins and layers too. Here are some techniques you should consider:
1) Sugar confetti
This is a backup idea if something goes wrong with the decorating process. A splash of sugar rain can save any mistake and make it look elegant. Too much is too much so be careful with the amount of sparkling candies and try to avoid kitsch reproductions.
2) 3D decorations
To impress parents to be set up a real story scenery, using toys and edible sweet ingredients like royal icing and sugar flowers.
3) Organic flowers
Summer baby showers are great occasions to get out of ordinary and place a bouquet of organic flower on the top of the cake.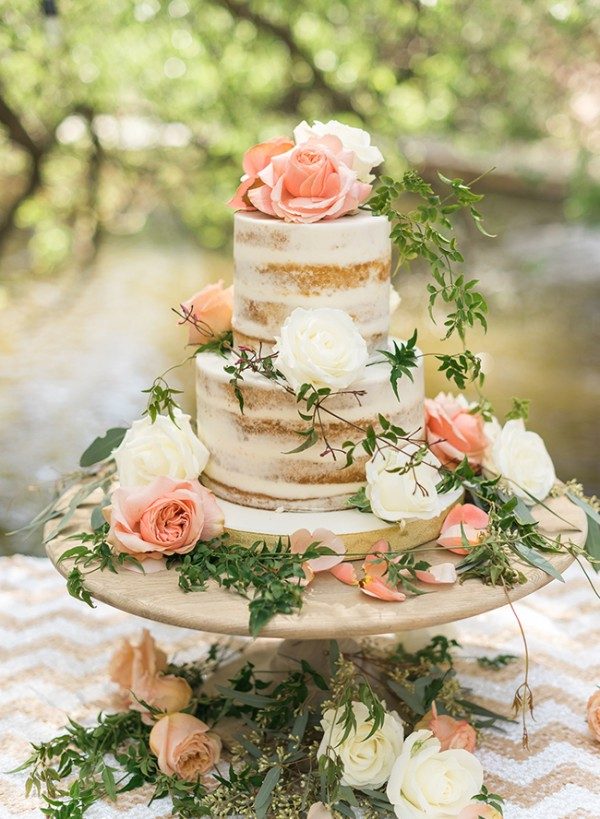 4) Messages
Surprise parents to be or guests and print out some personalized cute messages about babies. Encourage them and place strategically on wooden sticks or lollipops.
No matter what decorations or cake toppings you choose it's important to think about creative techniques to surprise the parents to be and the guests. It's not necessary to pick a professional baker; you know best what's suitable for a private untypical baby shower. The best part of it is that the majority of toppers and decorations are edible!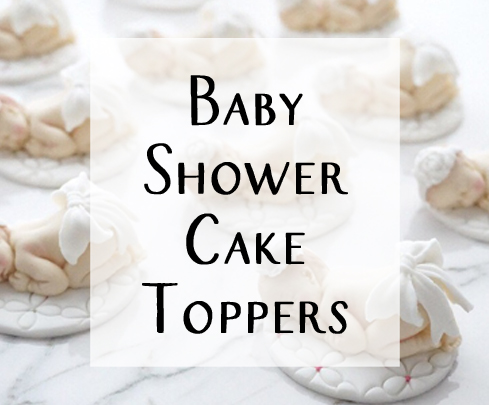 Follow My Mess's board Baby Shower Cake Inspirations on Pinterest.