A Construction Baby Shower can bring you an innovative theme that is unique and leaves all different kinds of options for decorating fun.  This theme, although easier to create for a baby boy, could also be utilized for a little girl and of course, a neutral tone for those who want to wait to find out baby's gender.

Construction Baby Shower Invitation

With building in mind, invitations for this baby shower can really go two directions and still have a brilliant outcome. You can go with a more realistic approach using bold fonts and true-to-life artwork reflecting cool tools like saws, drills, hammers and more.  Or you can take a softer approach using rounded fonts and artwork more pointed toward baby-to-be with building blocks and toy tools.
If celebrating for a boy or gender neutral, you can use browns, oranges, reds, and blues. Using red and orange as the more prominent colors, you can utilize this theme for a little girl, or you can always work in some pink to add a cute little feminine touch.
Construction Baby Shower Tableware

Construction Baby Shower Decorations
The decorations for a Construction themed baby shower can involve all kinds of things from true tool boxes to DIY projects that you can put up around the party area easily.
If you go the more realistic route, using bandanna type covers for the tables could bring a rustic charm to the area, you could string up some clothesline and hang baby coveralls, jeans, and t-shirts for an adorable addition.
For the softer route, you can use building blocks in tower shapes as centerpieces, creating a cute effect, with little characters from Bob the Builder to emphasize a fun construction vibe. This theme would be a wonderful one to use all those rustic decorations you have around your workshop, from shovels and pails to hardhats and goggles.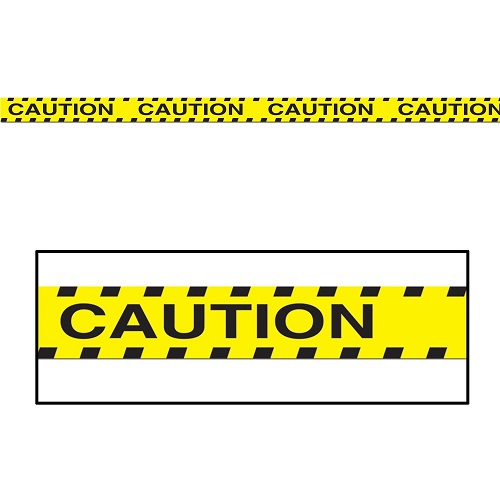 FREE Construction Signs
PDF Format 8.5×11″
Recommendation: Print on bright white cardstock paper or scrapbook paper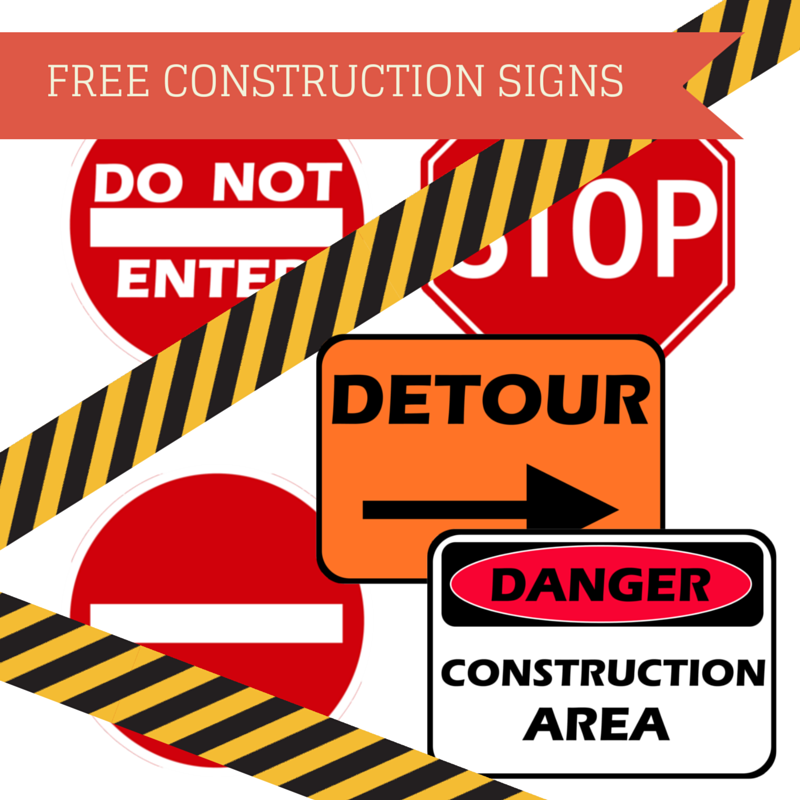 Construction Baby Shower Printable
 Activities & Favors
The interactive activities for this theme can include all different kinds of ideas, you can always have the guests build something, like a birdhouse that can be painted and decorated, giving them something to take home with them.
You can always do a group-type building project as well, like having each guest decorate a different part of a box and then putting it together as a play toy for baby-to-be.
 Construction Themed Food
The food spread for this party can include a variety of different things. Using bold colors like a veggie tray with carrots and broccoli, you can blend with your color palette and use your snacks as a bold centerpiece.  Also using foods that construction workers eat, small sandwiches, mini-hotdogs, little burritos, all make a good snack and emphasize the theme nicely.
Desserts can include an array of bright colors and textures to give a full and vivacious effect. Cupcakes with bold frosting, truffles on sticks, cookies in a variety of flavors all make delicious and easy-to-eat treats.
 Construction Favors
As a take-home gift for the guests, making sugar cookies in tool-shapes can be fun and that allows you to add frosting that matches your theme and an opportunity to personalize them with wraps that have labels with the same artwork from your invitations.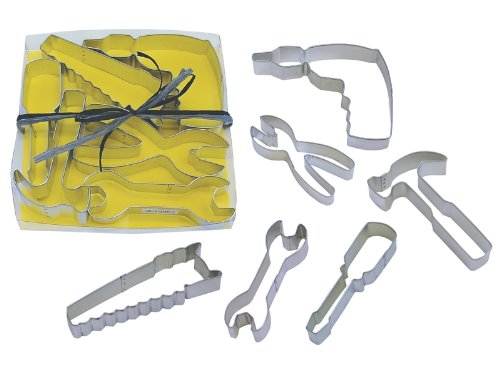 Instant Download Games