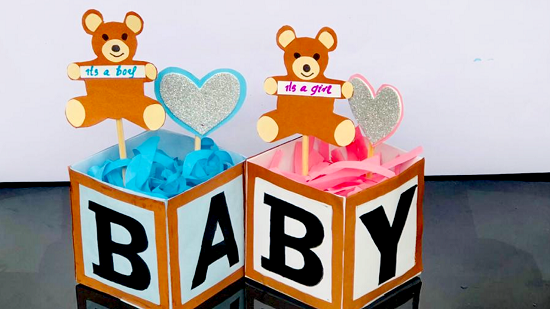 Baby Shower Decorations
Picking out baby shower decorations is one of the most exciting parts of planning the event! The décor can add so much charm and flair to your event space, and if you play your cards right, your guests will be babbling about your handiwork long after they leave!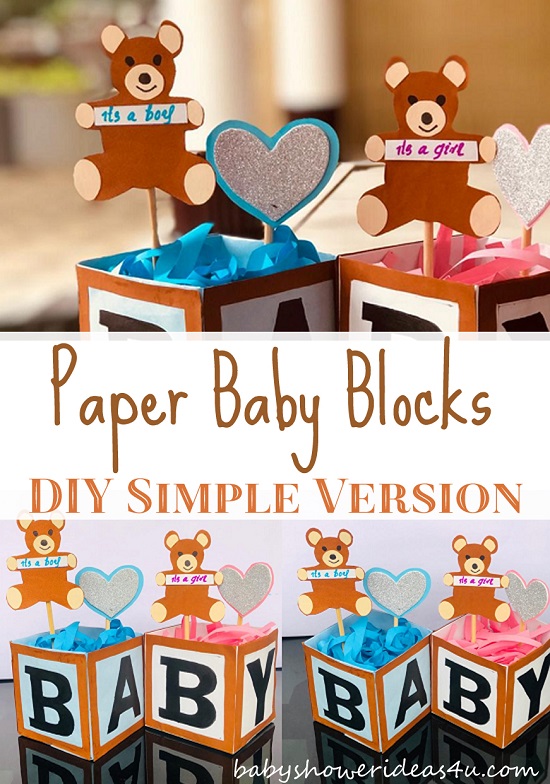 If you're on a budget for your baby celebration, there's no need to worry. Not all decorations have to be expensive, store-bought items. You can make your own baby shower decorations for half the price, but double the cuteness. And these paper craft building blocks are the perfect place to start! You won't need much from your arsenal of craft supplies – just gather paper and cardstock, scissors, glue, some bamboo sticks, and you're all set!
Video on How to Make a Simple Baby Blocks
Where and How to use Baby Blocks
Gift Table
The great thing about these paper building blocks is that you can tailor them to match your shower exactly. They can have the color scheme, the same elements of your shower's theme, and they can say whatever you want them to! Stick with the classic "ABC" blocks, or spell out the baby's name and use them to decorate the gift table.
Table Numbers & Centerpiece
Need some table numbers for a more structured event? Use paper building blocks to mark each table! Or if you're searching for the perfect centerpiece, look no further; gather a few paper building blocks and voila! Sweet centerpieces with a personal touch that tie all your decorations together.
Party Favors
Are you still figuring out baby shower favors? You can create a slightly smaller version of these adorable blocks, and fill your paper building blocks with shredded paper, then sprinkle in some wrapped pieces of candy or sweets, kind of like an Easter basket. You could even substitute the paper decorations on a stick for sweets on a stick, like candy apples or chocolate lollipops!
Paper building blocks are versatile, easy to make, and customizable for your baby shower. Check out the how-to video above to get started!