Vintage Children's Baby Book Shower by Elisa of Events by Elisa.
Elisa had the opportunity to expand on Mom-to-be's, sister's concept of a Vintage Children's Baby Book Shower, and what she came up with was a soft, and creative party that no guest would ever forget.
This party started with the invitations, a muted green encouraged guests to attend with a personalized look and fun animated animals.
Each station at the party featured a different favorite children's book, bringing classics to life with fun and innovation. The treat table was first, laid out with an elegant white cloth and covered in all kinds of delicious wonders. With a Peter Rabbit theme, this table featured, a stuffed Peter Rabbit, lovely flowers in a white vase, and an incredible tea set that was wrapped around cupcakes created by Sweeter by the Dozen.  The cupcakes were little wonders with a variety of pastel frosting topped with fun garden items, bees, carrots etc. With vintage tray of a lovely spring green color, filled to the brim with garden vegetables this table met the Vintage Children's them perfectly.
The next table was a small and sweet shout-out for Winnie the Pooh, classic style. With an adorable little stuffed Pooh sitting next to his well-loved book, this table had a warm creativity.  There was a neat clear vase with beautiful yellow flowers and a photo of the little one to be celebrated that looking just darling.
With a continuation on Winnie the Pooh, Eeyore could not be left out, he was hanging out on a table with his book, Eeyore Has a Birthday, a wonderful set-up.
Outside was an adorably laid-out table for Paddington Bear, featuring Baby in that great muted green color that just attracted attention. With a miniature Paddington sitting beside his book, this table looked very fun.
With jars of flowers scattered about on the food table, this party was a fantastic blend of elegance, nature, and reading, creating a one-of-a-kind event to remember.
Credits –
Cupcakes by Sweeter by the Dozen and photos by Events by Elisa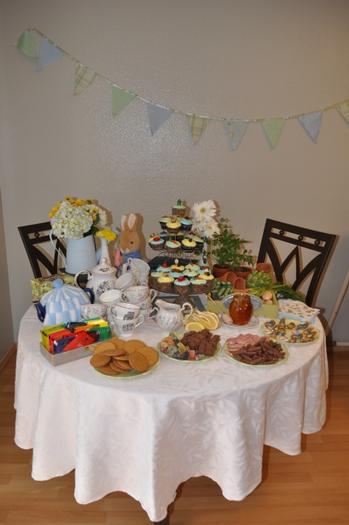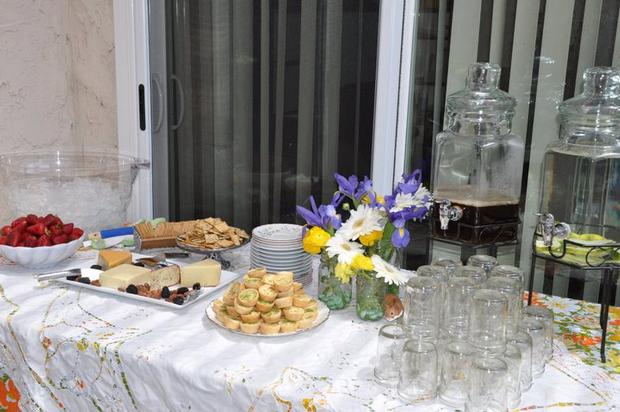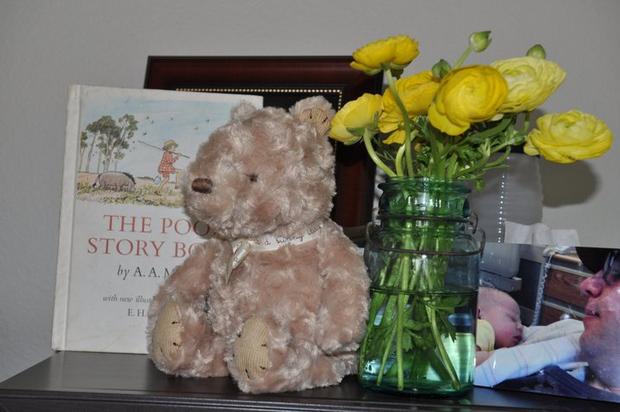 More ideas –