Being a planner herself, Jessica Masi of JCG Events was excited to be the main part of getting her own special celebration put together.  She went with a unique, Italian themed baby shower in Villa setting.
With the invitations, she and her husband who also works at JCG Events, went with a whimsical font that looked lovely. They used a cute, baby motif that added color with bright pink edges. Vintage stamps were even used for a classic touch that really popped.
The flowers throughout the event area were fantastic, they really made this shower elegant and sweet with an arrangement of gorgeous vibrant colors. One table was designed using the flowers in a vintage collection of vases. The custom lace runner beneath them gave a great base for all of the bungavillia, roses and peonies that filled the center of the table.
The food was laid out with decadence, each item perfectly placed creating a uniform elegance that was sure to be enjoyed by the guests. A meat platter was put together and centered with a black olive center that looked quite yummy. A cheese platter was set up with a corner of grapes, really emphasizing that Italian atmosphere.
There was even a fountain outdoors that was covered in fantastic floral beauty that made for some one-of-a-kind photo opportunities. With all the greenery surrounding, this outdoor area was full of life and beauty.
The cake made a wonderful centerpiece for this party with a crisp detailing that stood out remarkably.  Two layers of gorgeous delight was put together on a lovely white cake tray to draw guests in.  With pink around the bottom layer and a baby carriage front and center, everyone knew precisely who this party was celebrating. The golden-yellow flower on top finished off the beautiful dessert with perfection.
Credits –
Photography: Katie Lopez Photography
Event Planning: JCG Events
Floral Design: Ines Naftali
Dress: Vince Camuto
Cake: Le Petit Sweet
Invitations: Smock Letterpress
Shoes: Tieks
Necklace: Kate Spade
Catering: Bill Hansen Catering
Calligrapher: Marge Allmand
Bow Tie: Beau Ties
Gelato Cart: Dolci Peccati
Guest Book: Two Giggles
Hair & Make-up: South Beach Hair & Make-up
Linens: Nuage Designs
Stamps: Pack & Post
Rentals: Unearthed Vintage
Venue: Villa Woodbine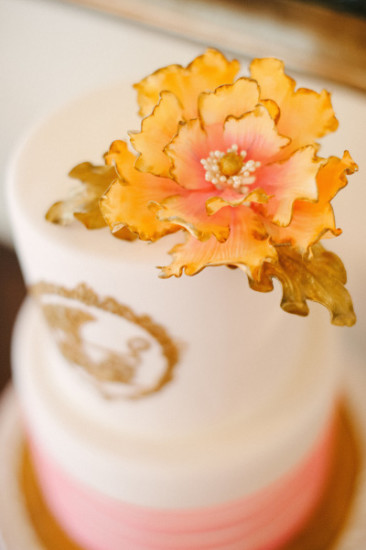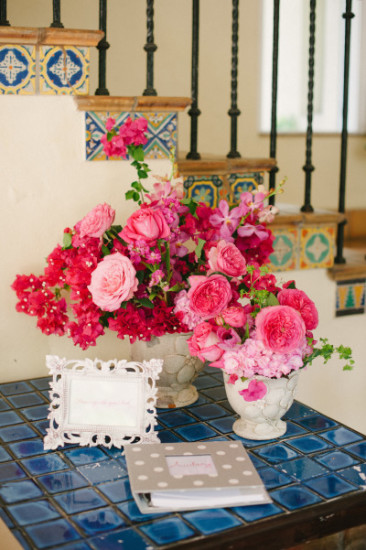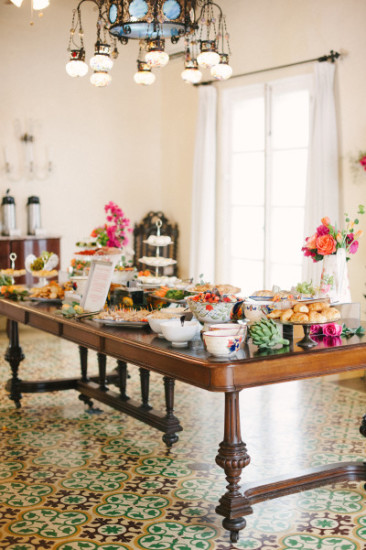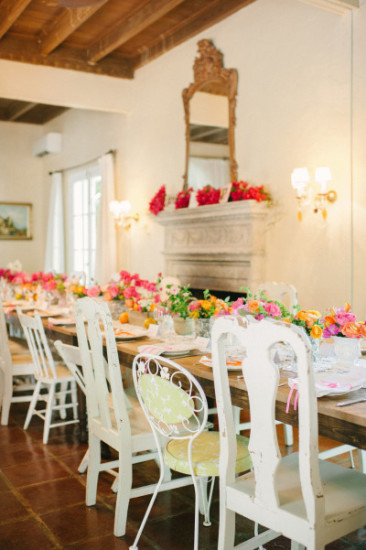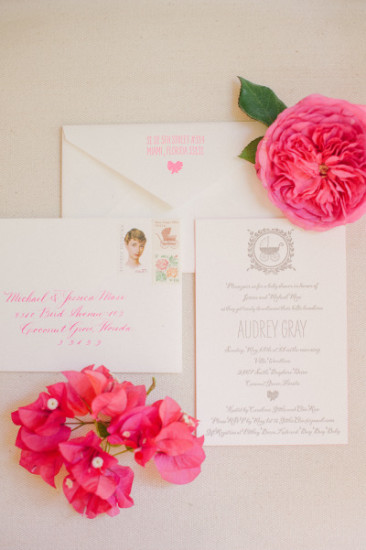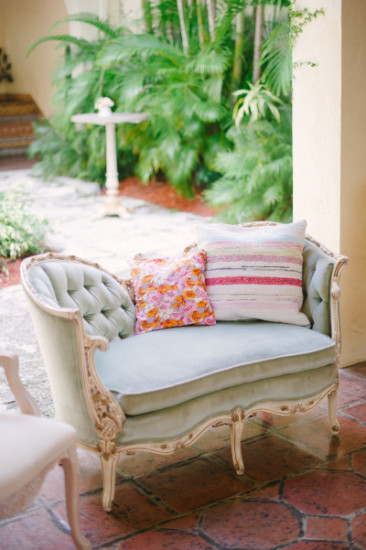 MORE INSPIRATIONS: