Retro Baby Shower by Just Chic Events.
Just Chic Events was given a challenge for this shower, to create a party that did not feature the usual favored color, pink.  So they put together a Retro theme that enveloped elegance with seafoam green and peach for a femine feel.
The guests dining tables were lavish with a long rectangular layout that provided a close and warm environment to eat and socialize in. With the seafoam tablecloths an elegant base was form for all the floral features to easily accent.  The flowers were magnificent, brilliant oranges and yellows that were breathtaking in their perfection. Just Chic Events placed them in unique and different sized vases, created a layered and one-of-a-kind look that would keep guests entertained.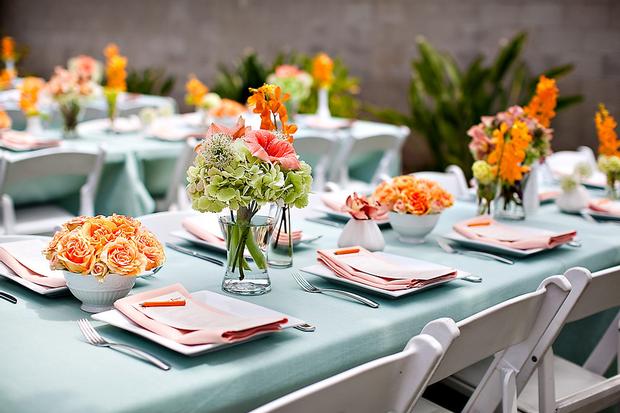 The glasses that were set up at the party were adorable, clear, stemmed cups that had polka-dot straws that added a light touch. The beverage of choice was a Princess Peruvian, which was a mix of pisco, pineapple juice, orange juice, and a splash of triple sec. This was set out in a large container that guests could help themselves to with a tag describing the drink wrapped in a seafoam ribbon. There was also Pinkberry lemonade and a Berry sipper offered, adding to the colorful palette of the party.
One of the fun touches to this retro event was the welcome table that invited guests to take a pair of wonderfully vintage styled sunglasses to wear at the party.  With a wide array of polka-dot choices, guests were sure to find a pair that would work for them.
The cake at this party was pure perfection, a solid circle of tangerine colored delight. With a fantastically designed frosting decorated with a snowflake on the front, this cake brought a real touch of retro and class to the event that guests would always remember.
Credits –
Just Chic Events
Photography: Ashleigh Taylor
Floral Design: Kate Baker Florals
Linens: La Tavola
Dessert Bar:  Sweet and Saucy
Paper Goods:  Prim & Pixie
Event Design and Coordination: Jessi Kaufman at Just Chic Events
Rentals: Town & Country Event Rentals
Catering: Liquid Bliss Catering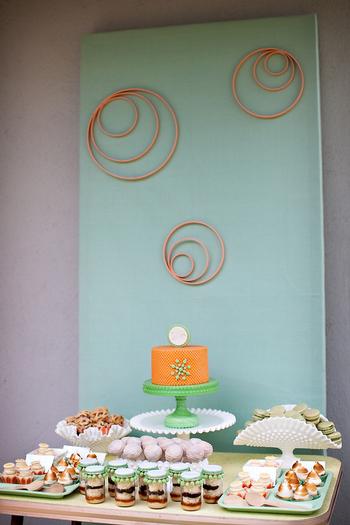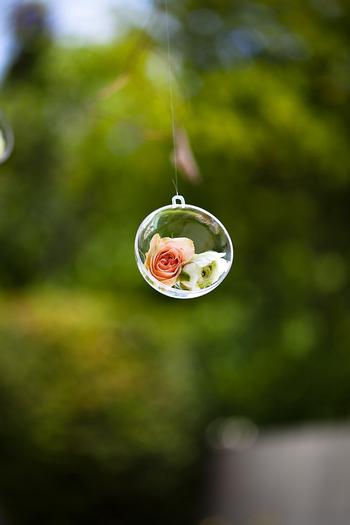 Look for more ideas –