Safari Themed Baby Shower by Sabine of Sabine's Creative Touch.
Sabine certainly showed her skills with this wonderful Safari Themed baby shower. With vibrant colors and a vast array of wildlife decorations they really brought this event to life.
The welcome table started this party off right, with a bright orange backdrop and adorable animal mural draped in the center, no one would question what kind of a celebration this would be. The table itself was spread with all kinds of little safari animals including a giraffe and zebra. With a scattering of green rocks this table actually looked like a little safari area. Even the chairs blended with this theme nicely, with wooden frames that invited guests to join in the fun. With monkeys literally dangling from the ceiling the decorative options at this party were endless.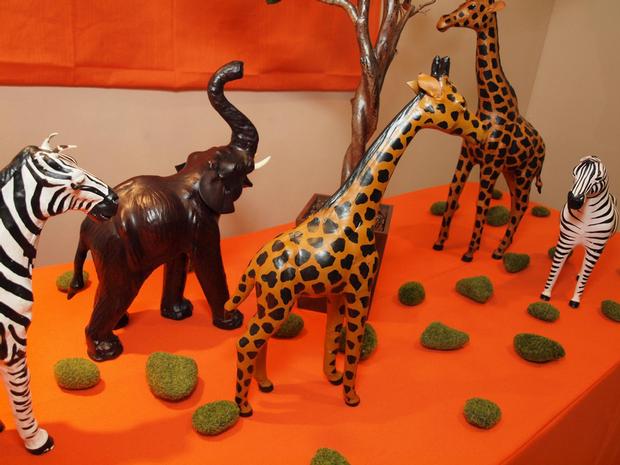 The guest tables at this party were a delight, each having a unique and interesting centerpiece that attracted attention. Each tablecloth was a different, safari color that blended well with the decorations. One fun centerpiece was a fern-like bush placed on a tall vase filled with orange colored liquid, creating a tree effect that was fantastic.
The most eye-catching decoration at this event doubled as a delicious treat. Spelling out the word Boy, was a perfectly arranged set of fruit kabobs that brought a brilliance to this party that no guest would forget.
Placed around the perfect fruit kabob artwork was a mix of decorative florals and yummy treats, giving this buffet table a full and inviting appearance. There was a large tray of deviled eggs all set in immaculate circles and topped with little black olive slices. There were even little hoagie sandwiches that looked quite enticing.
As a final gift for the guests to remember celebrating Mom-to-be they were invited to take home a fantastic cookie that was wrapped up and tied with a bow. Each had a personal little tag showing appreciation for the guests participation.
Credit –
Decor, Planning & Dessert Table: Sabine's Creative Touch
Fruit Table: Taste Buds, Inc.
Linens: Event Rental Gallery
Photographer: Big C photography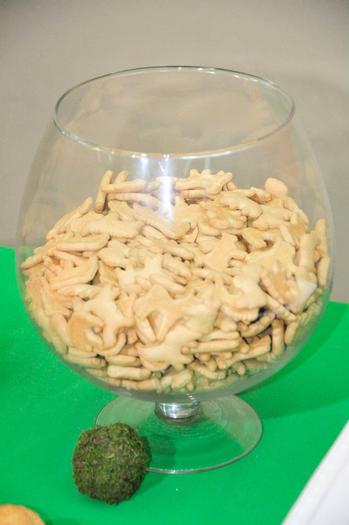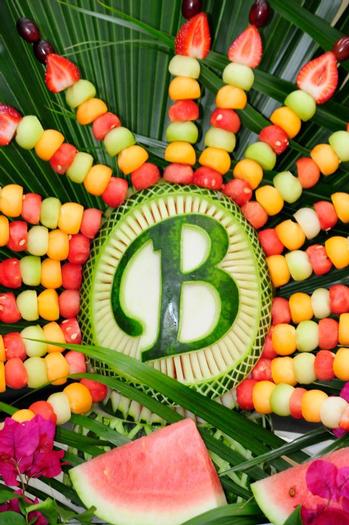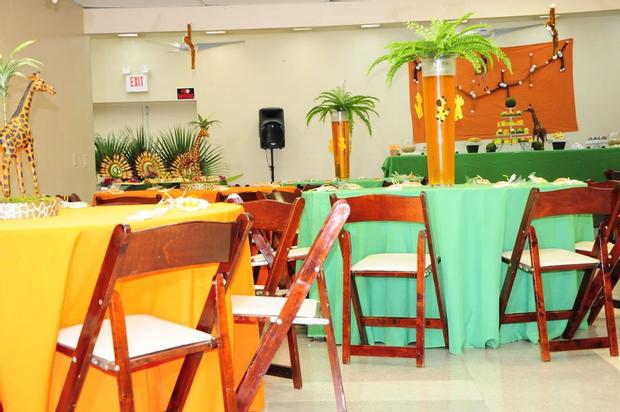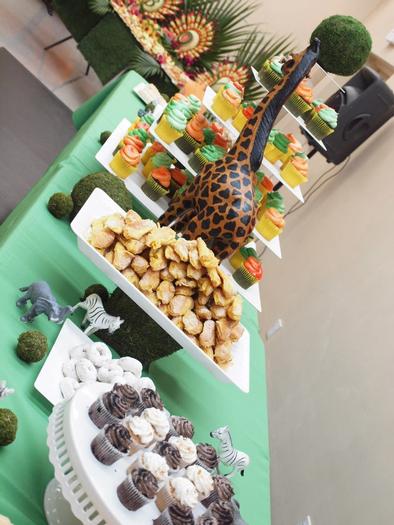 More ideas