Sugar & Spice Baby Shower by Cheryl of CW distinctive DESIGNS.
The decorations for this baby shower are beautiful. The tablecloth is light pink, and in the middle of each table you can find pink flowers. The plates and cups are white and are placed elegantly around the table. In front of each seat sits a pretty pink box wrapped with a white satin ribbon.
The dessert table is probably the most beautiful part of this shower – a pink dress made especially for the baby girl is placed as a centerpiece. For fun and games, a "guess the celebrity"game was played, in which celebrities are shown holding their babies. Also, there are many different treat options such as the apple and pumpkin cupcakes with their pretty toppers.
The invitations, another important part of the Baby Shower, are designed in pink and feature the slogan of the shower: "Sugar and Spice and everything nice. That's what little girls are made of". Undoubtedly, this is what a good baby shower is made of!
Credits –
Event Planning & Candy/ Dessert Table Design: CW distinctive DESIGNS  {www.cwdistinctivedesigns.com}
Photography: A. Lindstrom Photography {alindstromphoto.com}
Cupcakes: Cakes.By.Me {cakes-by-me.com}                                                               Venue:  Lobster Shanty, Point Pleasant, NJ  {www.jackbakerslobstershanty.com}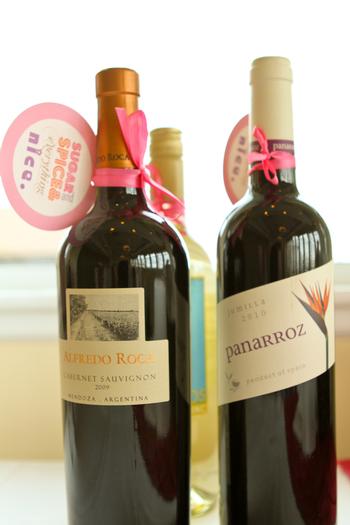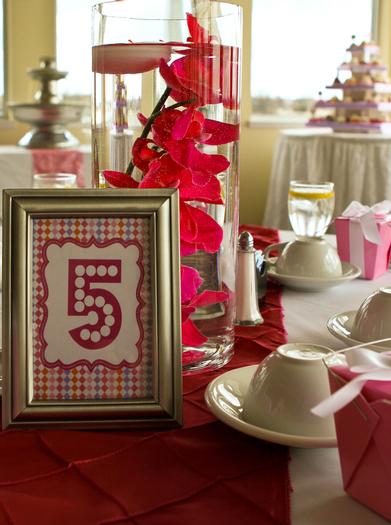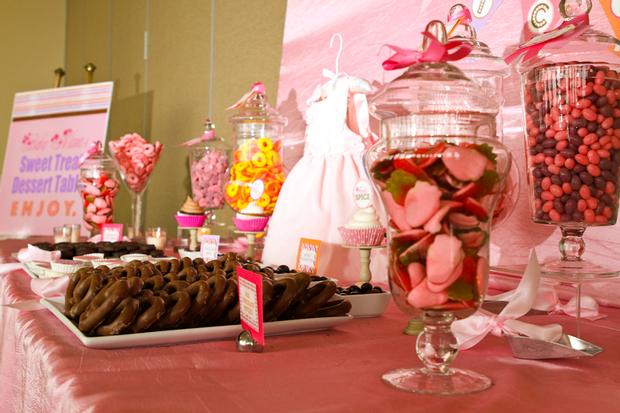 Look for more ideas –
Pretty Lilac, Pink Butterfly Baby Shower