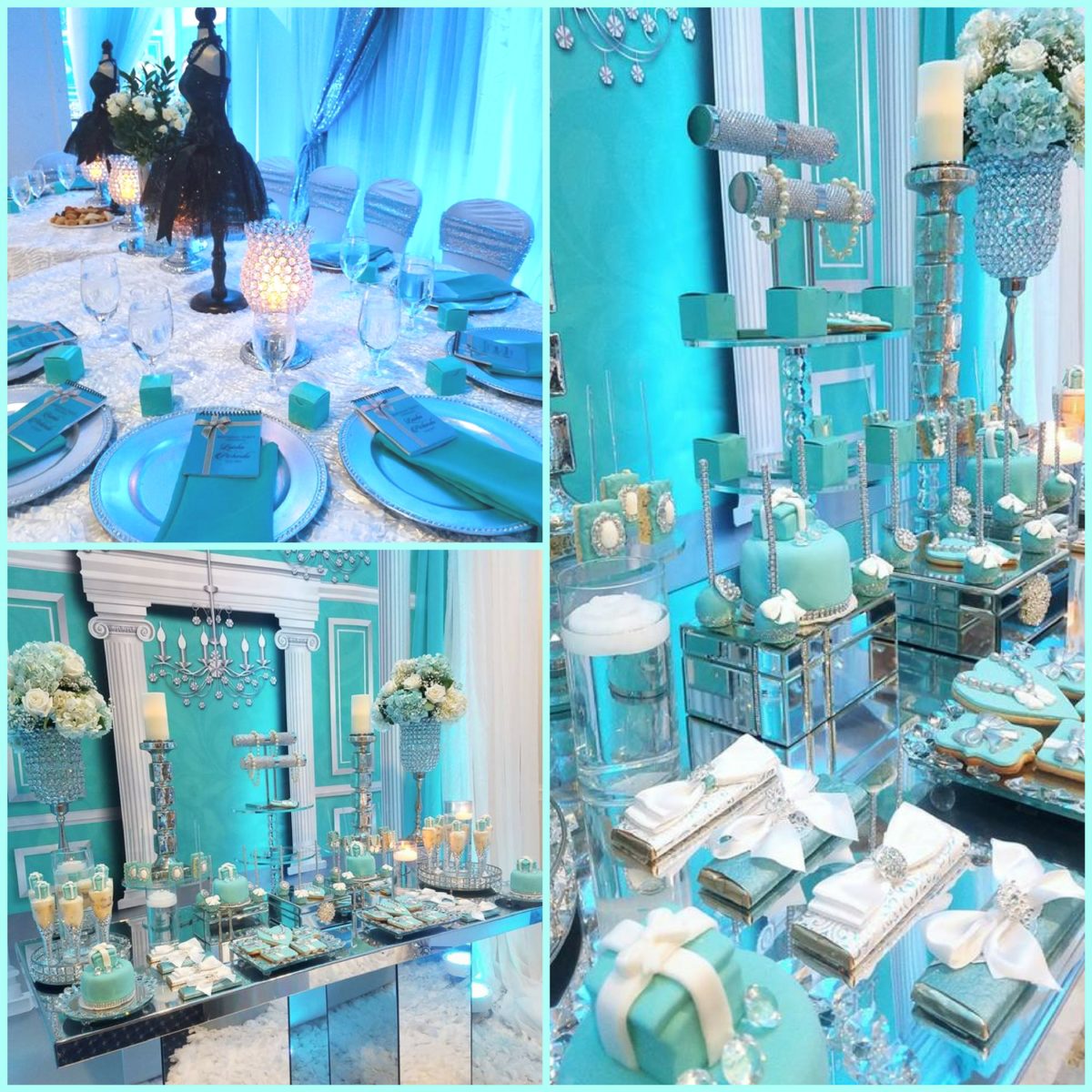 This Tiffany themed party was elegantly arranged by Bee-unike Events. Elegant and simple, this decor was sure to make any guest feel as special as Audrey Hepburn.
The desert table featured only the most elegant deserts in shades of Tiffany blue. Arranaged with several tiers, the table likely drew in the eyes of guests instantly. The background featured white pillars and a large sparkling chandelier that provided the authentic Breakfast at Tiffany's atmosphere. Cookies, candy, and cakes galore covered  the table. Each desert was perfectly arranged to add to the atomophere of the party. Among the delicious looking deserts were also several decorative pearl bracelets hanging over diamond decoracted bracelet holders.
Underneath the mirrored desert table was a beautiful white, shag rug. The table also feautured two beautiful flower arrangments with shades of blue and white. The arragnments were placed in the lovely crystal vases.
A small side table featured an intricate Tiffany blue cake. Surounding the cake were several crystal sconces. This table was also atop the white rug and has a stunning mirrored appearance.
The guests tables were also decorated to match the theme. At the back of the guest table, the wall was covered with both sheer and sparkling curtains which created an extra fancy back drop. Each chair also included a touch of sparkle running along the top. Each place setting included a shiny silver plate and Tiffany blue napkin. Clear wine glasses also help to add to the overall Tiffany theme. The center of the table featured two miniature mannequins dressed in sparkling black party outfits. Three crystal sconces also adorn the middle of the table setting.
Event Planner: Bee-unike Events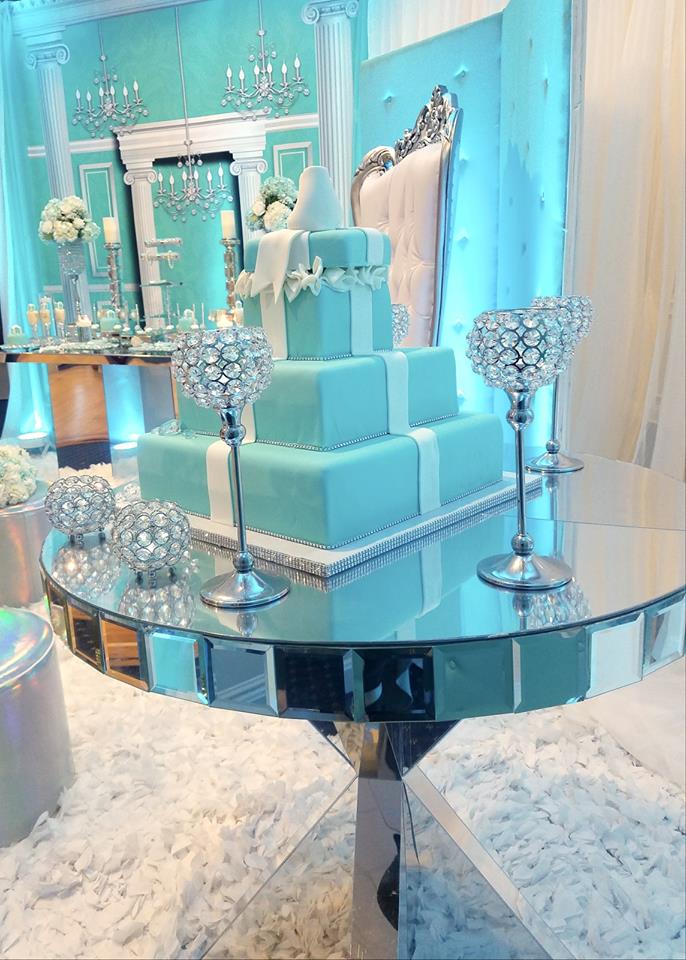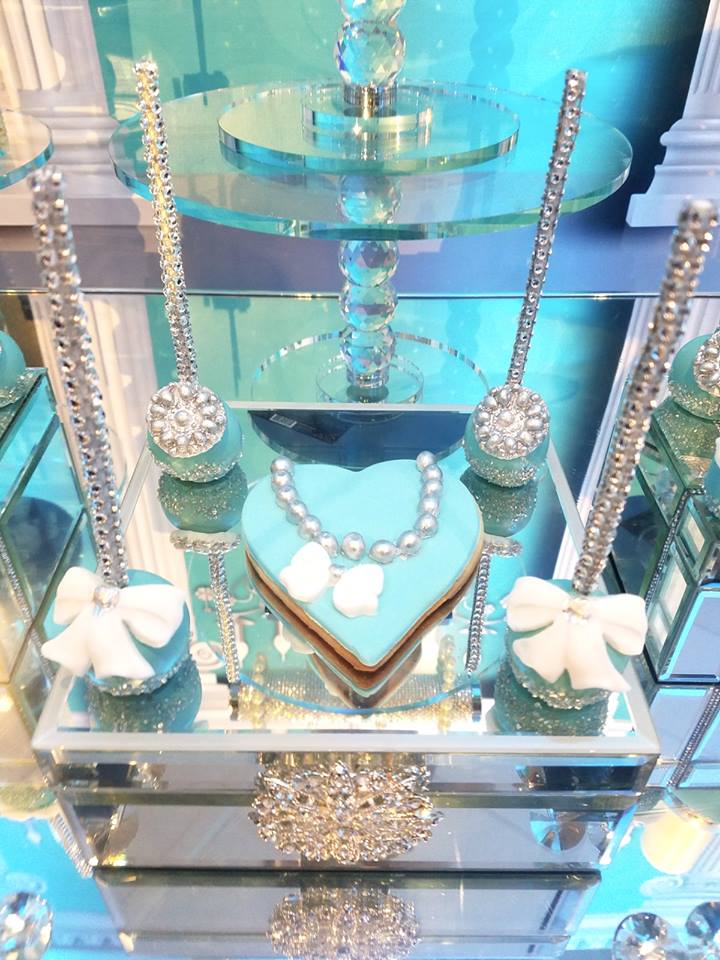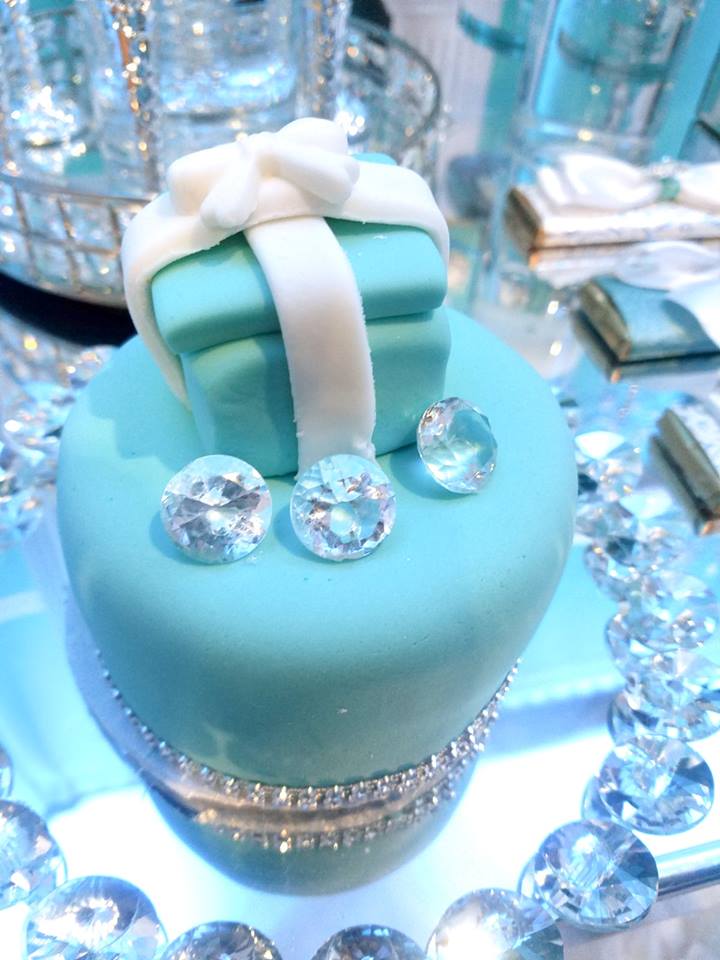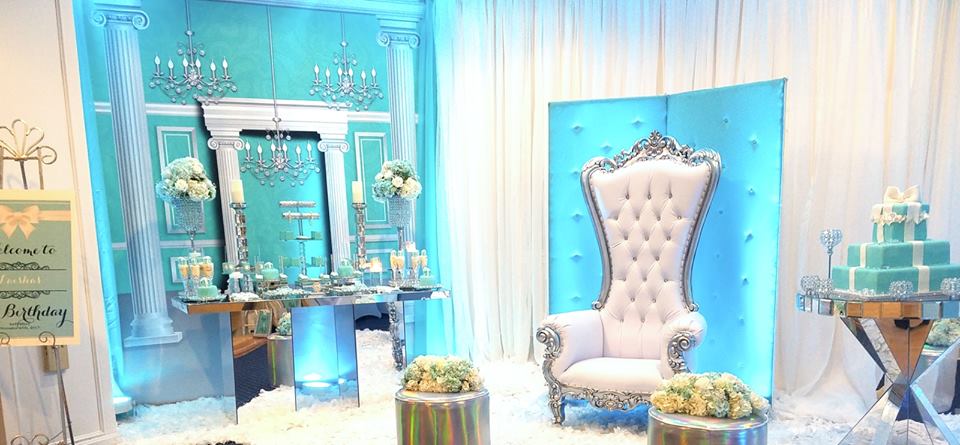 MORE INSPIRATIONS