Get Carried Away with this Baby Carriage Themed Baby Shower Ideas!
One of the most versatile themes for a baby shower is carriages.  It can be used for a boy, a girl or if the sex is a surprise.  Carriages can be used in a traditional or modern way and there is no end to creative ways to incorporate the theme into invitations, decorations, food, and games!
Carriage Themed Baby Shower
Invitations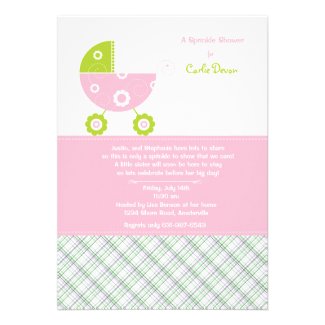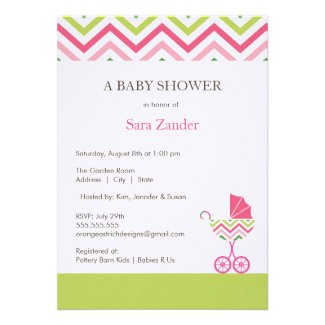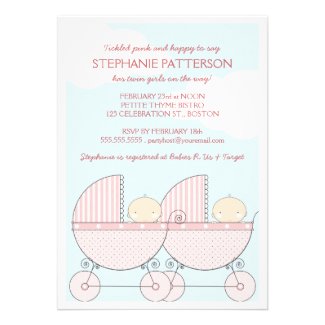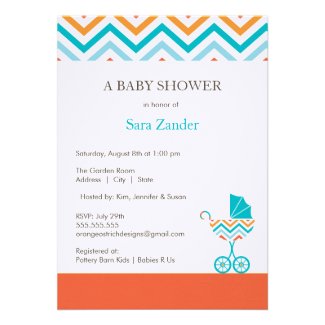 Since carriages are such a universal symbol for a new bundle of joy, creating homemade invitations will be a unique idea using carriage shaped cutouts, stickers, etc. from craft store.  Make your invitations stand out by making them interactive!  Shape the invitation into a carriage and you can use metal brads to attach the wheels so that they turn.
Decorations
Aside from adorning the walls and tables with carriage balloons, centerpieces, banners and such, there are very fun ways to incorporate this theme into your party decorations.  Construct a carriage out of sturdy paper to fill with treats for baby shower favors! They would look amazing displayed on main table. You can find a baby carriage favor box template (link) on etsy.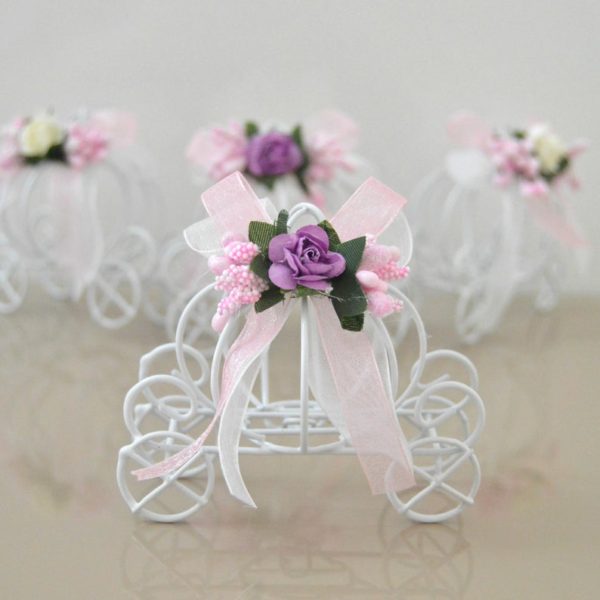 Centerpiece
Diaper cakes are a popular baby shower centerpiece and usually resemble real, edible cakes.  Use the cloth diapers to create a carriage instead.  The simple shape of a carriage lends to making this a quick and easy project, and it doubles as gift to the parents to be!
Food
Blow your guests away by incorporating the carriage theme into the food as well.  Make a carriage shaped cake or carriage shaped cookies for dessert.  For an extra special treat, hollow out a watermelon into the base of a carriage and use orange slices for the wheels.  Fill the watermelon up with apple slices, grapes, and variety of berries and you've got a snack that doubles as decorations!  Add lace around the edges of the watermelon for a cute accent.
Games
Planning baby shower games is where a lot of party hosts run into a wall when trying to include the theme of the shower.  But don't stress out, it can be as simple as using a cutout to make a baby word scramble or "how well do you know mommy" game into the shape of a carriage. You can also fashion a wicker basket into a carriage and fill it with jelly beans, and play "guess how many jelly beans are in the basket".  If you have a large space like a backyard, try a physically active game for your guests, like "carriage race".  For this game you will need an actual carriage, which you can get at a second hand store (a stroller will do just fine if you can't find a carriage) and a baby doll.  Set up an obstacle course for the race, using cones or baby toys.  Time each guest through the race track and the guest with the fastest time wins!  Add time for things like running into a cone/toy or letting the baby fall out of the carriage.
Favors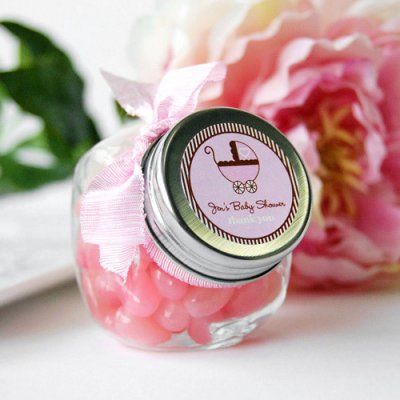 Lastly, you can use the wicker basket carriage idea to create gift baskets for the winners of the games or just as a gift basket for your gift for the new baby!
Follow My Mess's board Baby Shower Carriage Theme Inspirations on Pinterest.