If you want to put on a fabulous baby shower that is limitless in its options for food, décor, games, favors, and entertainment, then consider an ABC (Block) baby Shower theme. Our lives are built around letters from the day we are born, so it makes it particularly fitting to use this in our celebration of an upcoming new bundle of joy! Start right off the bat with an engaging creativity by making invitations that are fun, simple crosswords for guests to solve. After those invites are out, get ready to whip up an unforgettable baby shower with a delightful theme!
Decorations
The basic, building blocks of putting this baby shower event together is, well, exactly that—blocks! ABC alphabet blocks are a perfect place to start when it comes to decorating. Your main event cake can be a replica of a few stacked alphabet blocks. Maybe it's random letters, maybe it's simply "ABC", or it could even spell out the new baby's name if space allows.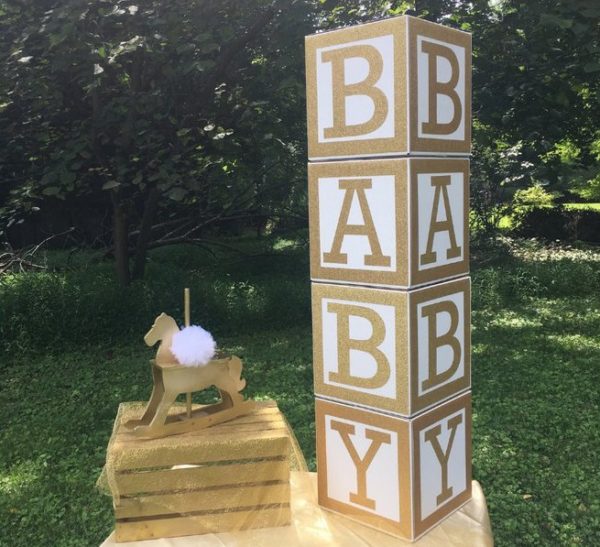 Games / Activities
Create games for guests such as a fill in the blank activity for every alphabet letter, challenging participants to come up with a baby item that begins with each of the 26 letters of the alphabet. Or, you can create a letter scramble game that is life-sized (with the key word they are looking to solve is the baby's name!) and takes up a wall for guests to jump in and engage. Hand out prizes such as letter soap that is the letter of what the baby's name starts with. In this same idea, fill favor bags for guests with the letter of the first names in the forms of wine charms, coasters, totes, or beverage coolers.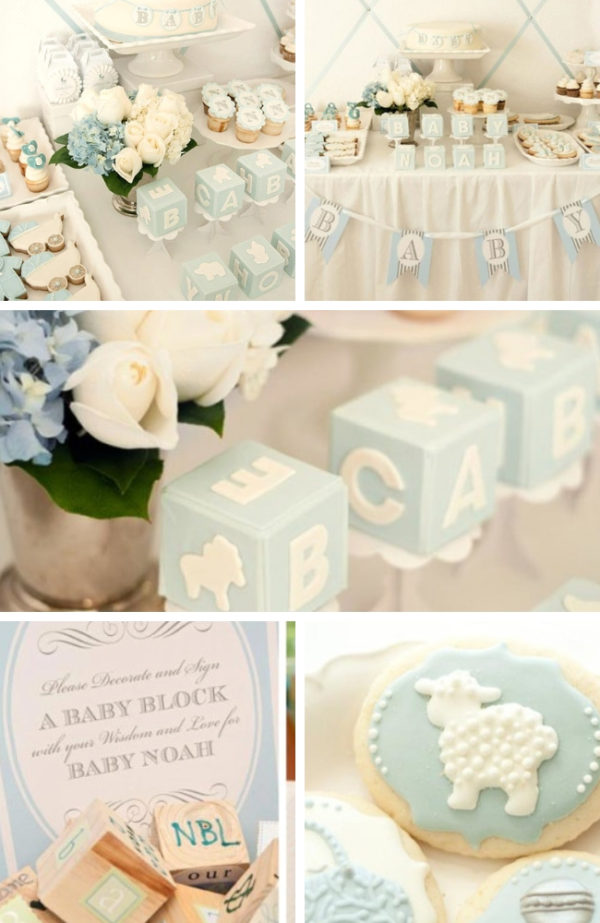 As for themed décor, get crafty and have fun making big foam letters covered in glitter, buttons, bows—you name it! Put the letters up on the walls of the party venue in all sorts of places, or put them all up on a backdrop behind the main event food or gift table. Speaking of food, you can make giant letter labels for your sweets, treats, finger foods, and beverages. Something extra special for the baby shower is to create a unique guestbook with a letter on every page, and ask guests to draw fun doodles and write well wishes for the new baby. Flag banners, garland, lights, and chalkboard signs with alphabet letters in all shapes and sizes are also great additions to the party décor.