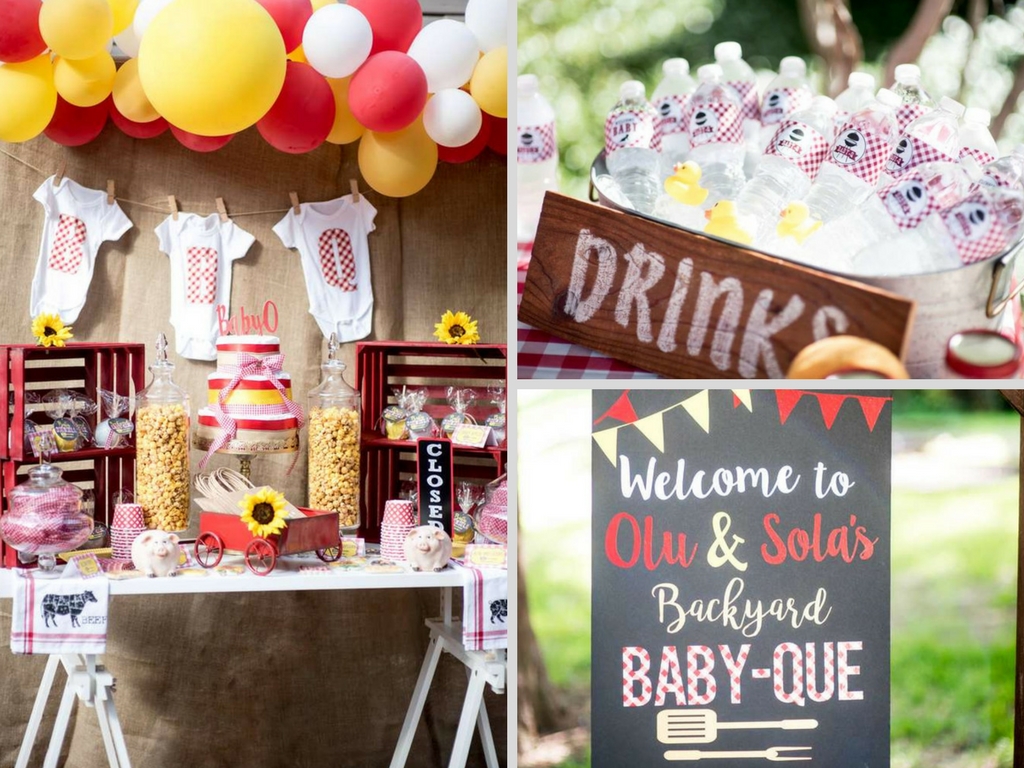 Charming details and vibrant colors made this Backyard BBQ Baby Shower an event to remember! With the lovely styling skills of Simply Paush Events, the celebration was a stunning success. Using a fun, classic red and white plaid pattern throughout the decor, the theme was brilliantly introduced.
Taking advantage of a beautiful, sunny day, this party was held outdoors. Long family style seating was arranged to make every very comfortable together. These tables were covered with a red and white checked cover and then accented with a fantastic burlap style runner. Adorable vintage lanterns made perfect centerpieces along with mini bouquets of pretty flowers.  To start the party off right each place setting had a little card for everyone to share their predictions about baby and give helpful advice too.
To welcome everyone appropriately a fantastic sign was hung chalkboard style with bright colors that matched the theme too. It was hung on a wooden post for a neat rustic touch.
A wonderful food station was arranged perfectly for the guests to grab and go. A burlap backdrop made a smooth accent for the adorable onesies that hung in a row across the center. Each onesie featured a large red and white checked letter which spelled out BBQ. They hung on a line in classic fashion with wooden clothespins on twine.
Rustic red crates were used to hold decorations and treats, they were even stacked for a cute effect. Tall clear jars held tasty popcorn and there were miniature bowls in red and white to put it in too. The cake was a beauty with three layers, each one beautifully decorated to match the theme. Baby-O was the topper in bright red which shown marvelously.  This cake stood on a tall, vintage style golden cake tray. Other adorable decorations of this adorable rustic Backyard BBQ Baby Shower included sunflowers on top of the crates and sweet little piggies at the front of the table.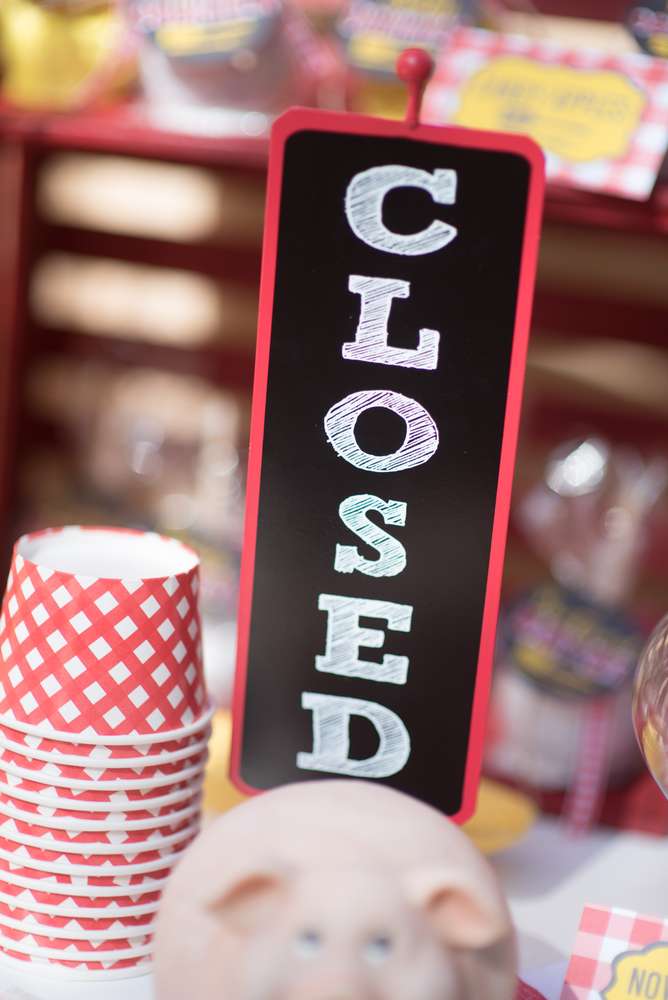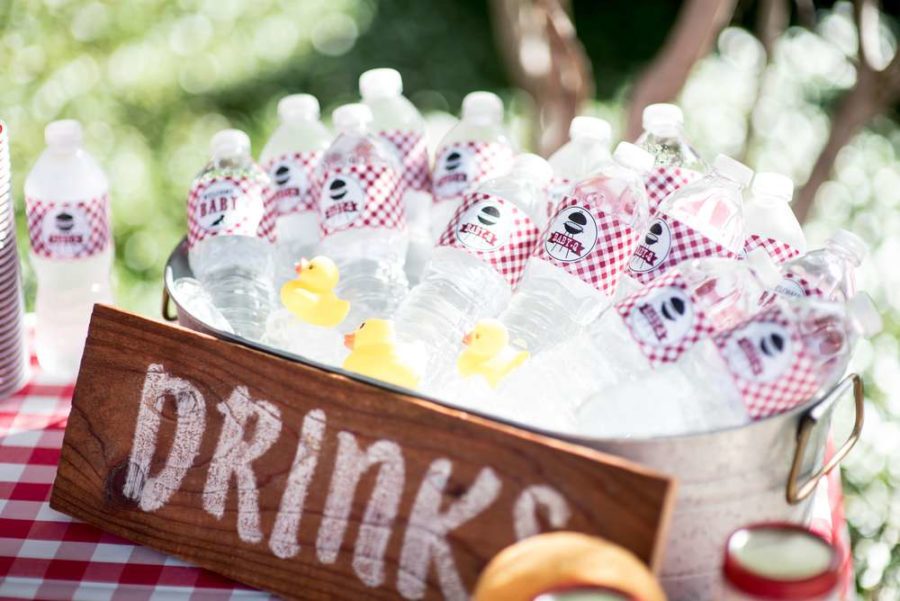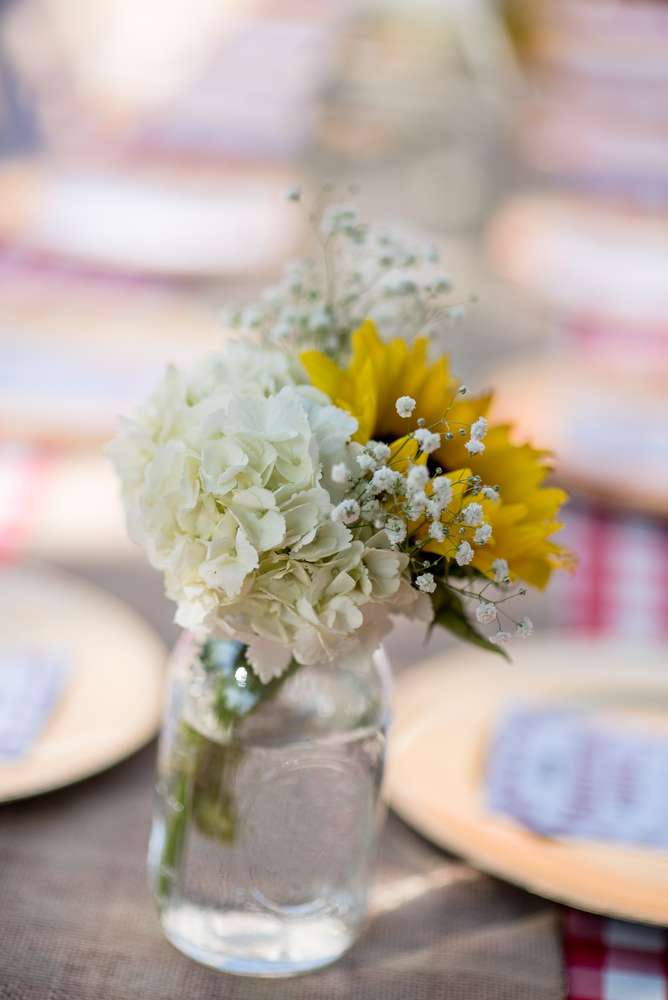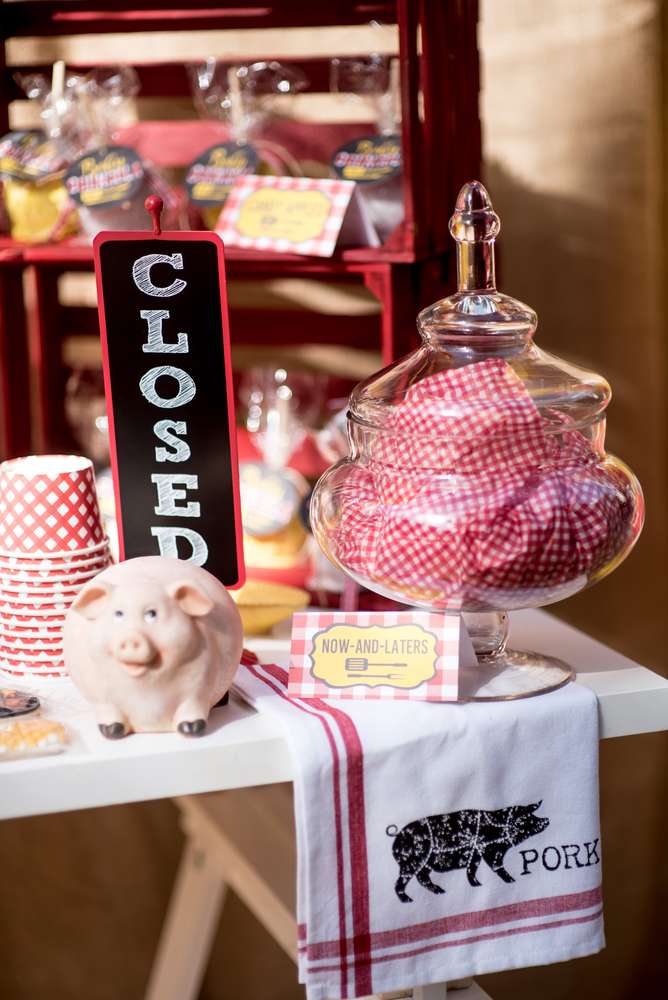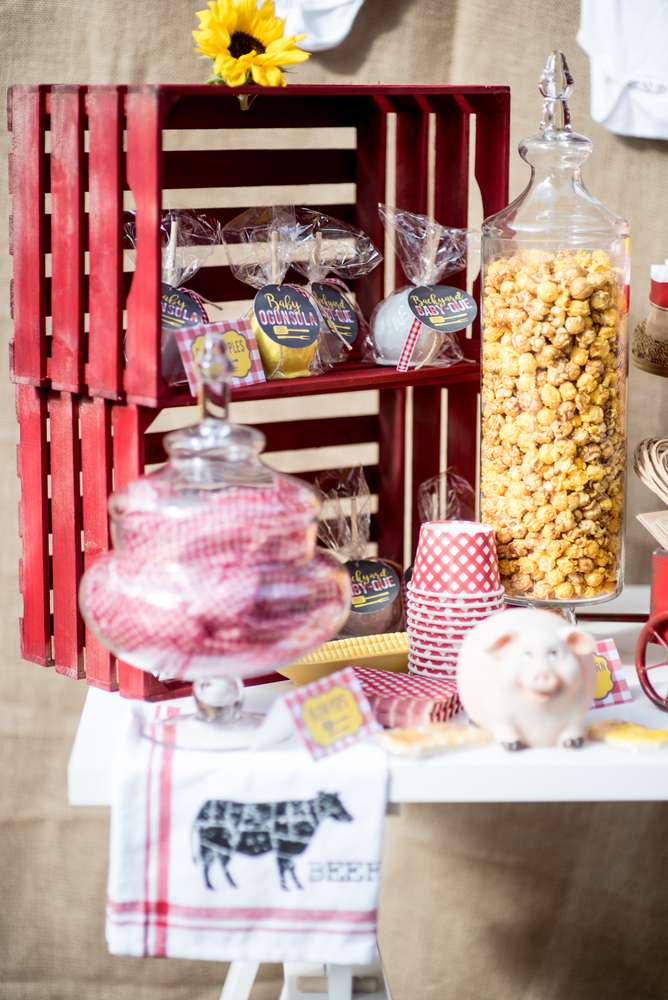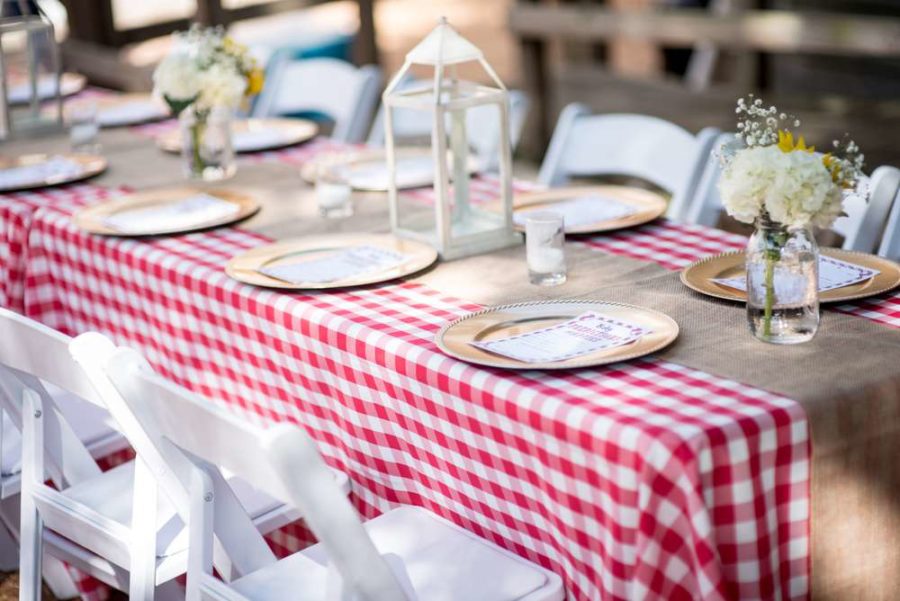 Credits:
Planning/design – Simply Paush Events
MORE INSPIRATIONS: