Tweet Tweet Sweet Bird Baby Shower Theme Ideas right here!
A great spring shower idea for this theme is do it outdoors in a backyard with a long and beautifully decorated table all set up. This theme is perfect for gender neutral baby shower sticking to yellow and green throughout. All of the food can be spring menu items. Instead of flower arrangements as centerpieces for the table you can use branches in a clear vase filled with paper grass or hay like a nest with those cute little artificial birds perched on them. You could paint the branches in white or baby pink if you want those little birds and even a nest to stand out. You could create your own nest using spaghetti. While the spaghetti is still soft after cooking in boiling water, you could twirl a bunch in a circle and let it dry.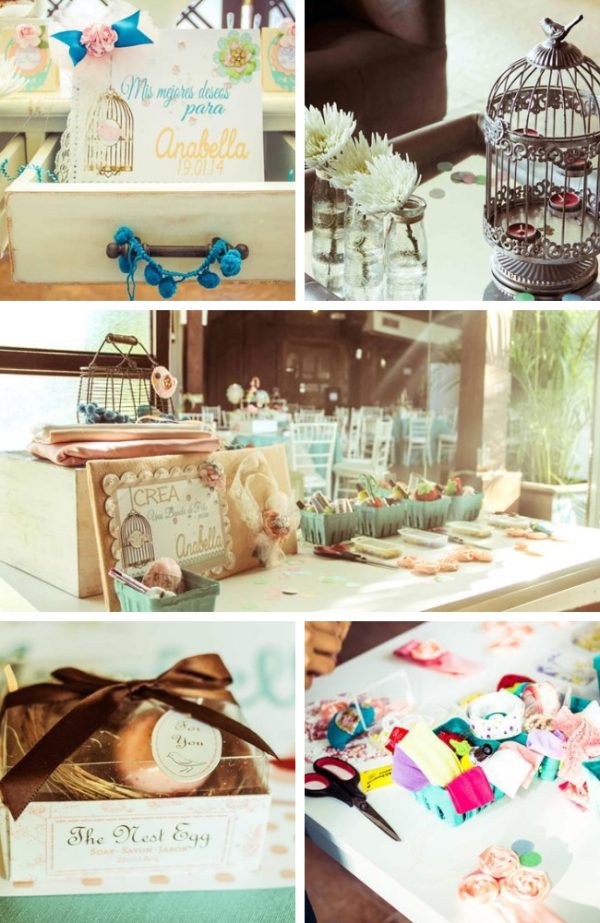 If you do decide to go with flower arrangements, you could put the hay at the bottom where the water would usually go. Another idea would be to look for a vintage, other old style cage big enough to place a baby shower cake or cupcakes on a tiered cake stand for a perfect look. For a little flourish you could put all of the gifts, instead of on a gift table, in a big nest or an area full of twigs. Elements such as these allow the theme to continue without being too much of just the one look.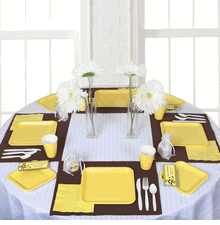 You could organize few people to become as waiters, let everyone sit down to a wonderful spring themed meal with birds, artificial eggs and nest for the decorations. It is a very simple, elegant and wonderful shower that looks amazing and really shows how much love the baby has to look forward too. Here comes the best part! Food and Tweets and Sweets! Spaghetti swirled in a shape of a nest would make a perfect meal to share as well as potato skins for all the cheese and bacon lovers. For appetizer, fancy deviled eggs is a must for this theme.
Invitations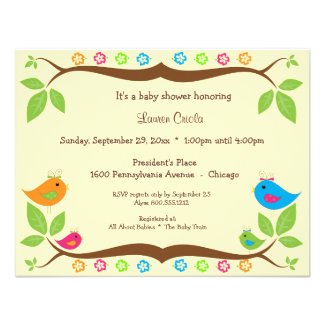 FREE Printable Bird Baby Shower Pack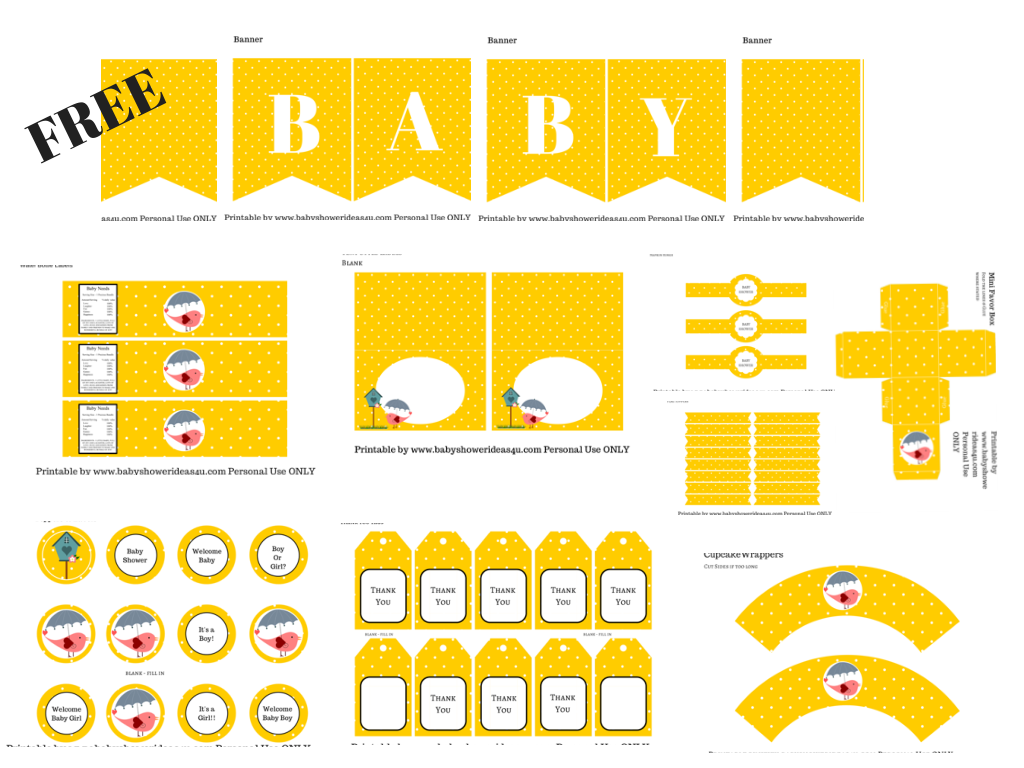 Bird Baby Shower Games
Bird Baby Shower Favors
Adorable "about to hatch" kitchen egg timer & blue and pink egg soap baby shower favors.
Centerpiece Ideas
Besides the ideas already mentioned, if you are wanting a special and unique centerpiece for this special occasion you can go go for a sweet bird themed diaper cake! Make one with how to make a diaper cake video.
Follow My Mess Baby Shower Chic Theme Inspirations on Pinterest