When Rachel, of Sweet Root Village found out she was expecting, she got together with her friend and business partner Lauren to create this Elegant Afternoon Baby Shower.  The vibrant color choices and lovely natural elements made this event very unique and memorable.
The favors for this party were definitely one of a kind, individually wrapped tea bags packaged in small paper bags and tied with yellow cords. With adorable little labels, these gifts were sure to please the guests. The gifts were placed in a fantastic vintage looking container and set on a table completely decked out in flowers placed in all kinds of neat little vases. With an empty white frame as a backdrop, this decorated area was phenomenal.
The natural elements to this party really brought a warm and cozy feeling to the entire area, like this gorgeous wreath with vibrant yellow balls, it really stood out. There was also a rustic type of birdcage filled with wild flowers and moss that was sure to draw the eye.
With a large variety of food choices, guests were sure to be full and happy before the afternoon celebration was complete. Rachel's mother actually made all kinds of tasty treats and delicious looking scones. Even the beverages looked elegant surrounded with moss and draped with personalized labels.
A cool feature at this party was the raffle with prizes for the guests to enjoy. This touch really created a loving effect to show appreciation for the wonderful support of friends and family in baby-to-be's life.
This event truly encompassed an elegant and feminine vibe that reflected throughout the whole party with all kinds of details that were sure to create memories that would last for a lifetime.  From the scattering of flowers to the yummy array of treats, this party was sure to be a success.
Credits –
EVENT & FLORAL DESIGN, PHOTOGRAPHY: Sweet Root Village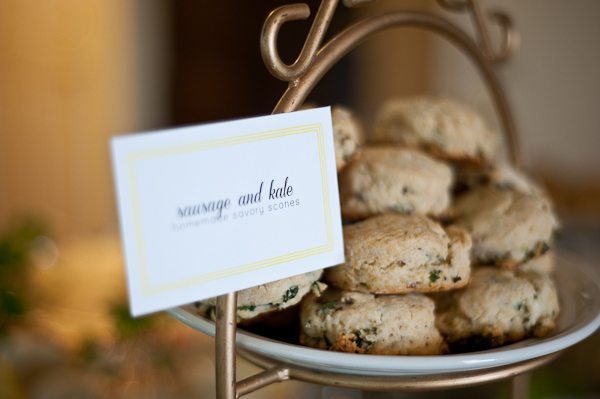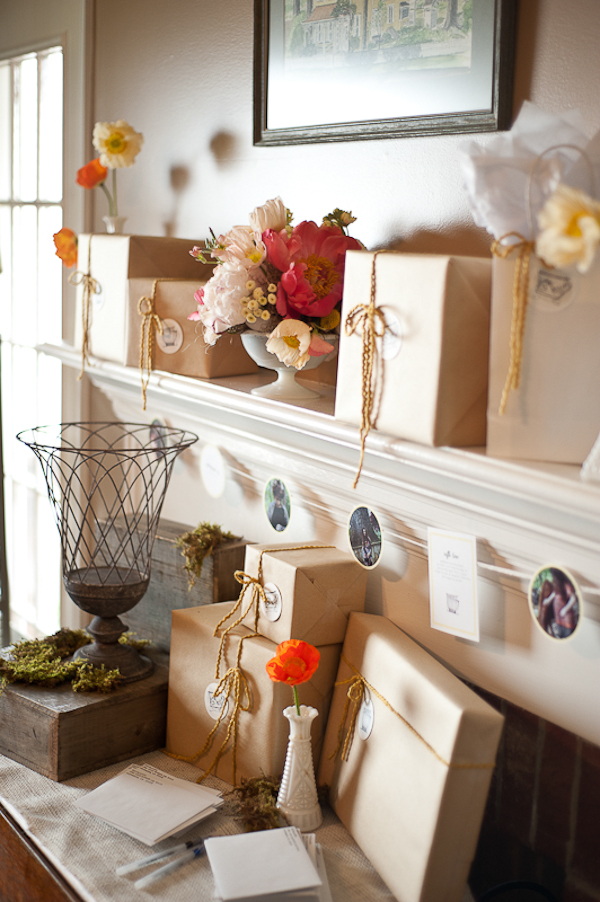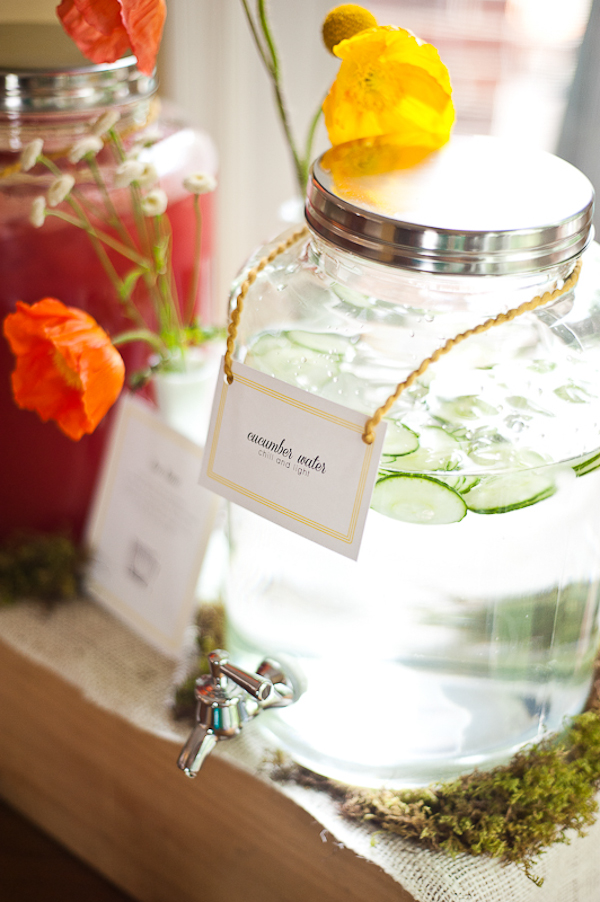 MORE INSPIRATIONS: