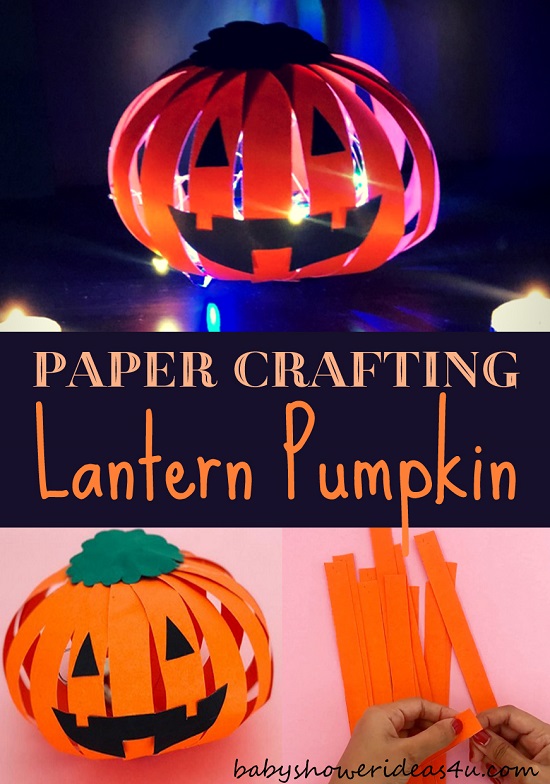 Ghouls and goblins and ghosts, yes, that's right! The sudden reappearance of these spooky subjects can only mean one thing! Halloween is almost here!
Halloween is all about the kids and parties! It's time to embrace a little bit of fun. While you're busy having fun with costumes and potions, why not bring that same whimsical fun into your home decor with cute, creative Halloween crafts? Although this lantern is simple to make, adults would need to be involved as it requires the use of a needle and thread. Other than that, you can get the kids involved with the rest of the crafting.
Simple paper crafts are great for all ages, preschoolers and kids in kindergarten can practice their scissor skills while older kids can just have fun making a bunch of fall pumpkin decorations.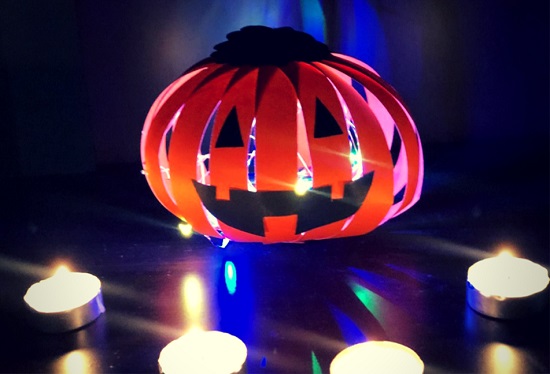 Little Pumpkin Decoration
Not only are these pumpkins an adorable addition to your fall decor, they also make the perfect decorations for fall baby showers and birthday parties. These pumpkins will fit perfectly with the theme, especially for the classic "Little Pumpkin" baby shower theme. Use them as centerpieces on the tables or set them on the front porch to welcome guests to the party. If you have a dessert or beverage table, these pumpkins are perfect to add a little bit of Halloween spirit. The lights in the center of these pumpkins make them the perfect decoration for day or night.
Halloween Birthday Party
As for Halloween themed birthday party, it is the perfect opportunity to spice up your Halloween decor and these pumpkins do just that. The pumpkins can easily transform a photo backdrop into something for the birthday girl or boy to remember. If you're having an outdoor party, set these pumpkins at every table to create the perfect party atmosphere. For a child's party, these pumpkins can be used for a fun pumpkin patch.
Video on How to Make a Paper Pumpkin
[youtube https://www.youtube.com/watch?v=qpv1zozudys&w=640&h=360]
What you will need:
Orange Paper strips x 16 (21cm length x 2cm width)
Green Paper
Black Paper
Needle & Thread (or glue)
Glue Gun
Scissors