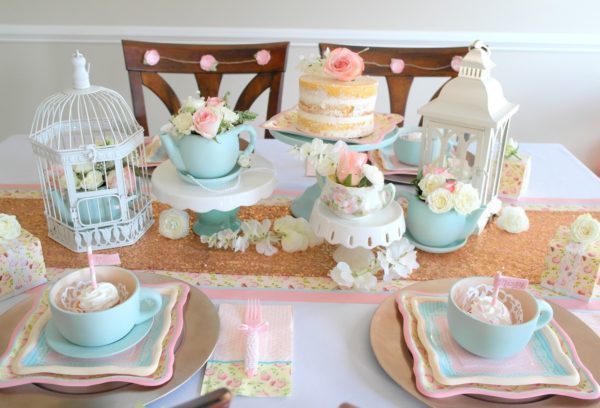 In the age of a super busy world in which most of our family and friends live all over the place from one another, the idea of a combined baby shower and bridal shower is sheer genius.
There are just about a thousand reasons why this is a brilliant event, from guests not having to make arrangements to attend two separate parties, to the future newlyweds/parents-to-be not having to stress about the two important events being put on so close together.
Combined Shower for Sisters or Best Friends
Sometimes two sisters or best friends might be pregnant and getting married in the same area, so why not celebrate both while everyone that loves them is in the same place? Plus, creating an exciting extravaganza of celebrating two huge life milestones is an occasion that is simply unforgettable.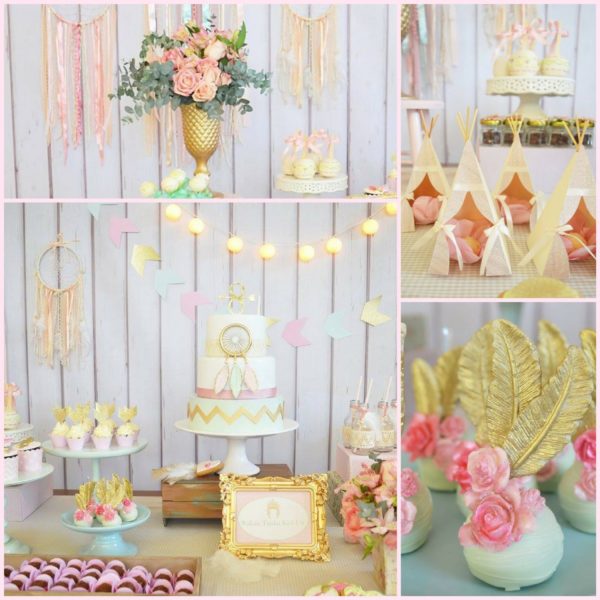 Popular Combined Shower Themes
Tea Party
Boho
Breakfast at Tiffany's
Tropical
Woodland
Succulent
Combined Shower Invitations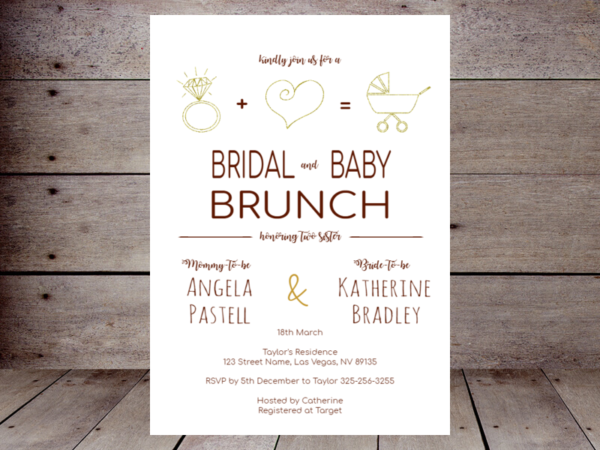 First thing's first: utilize the invitations you send out to provide guests with clear and concise information on what they can expect from this party, such as how gifts should go.
Have fun with the invites by incorporating dual images of matrimony and baby, with fun phrases such as "It was a joint effort, so now it's a joint shower!"
Combined Shower Decorations
While it might seem daunting at first to find a way to put these two awesome occasions together, with a little bit of creativity and imagination, it can be done—and easily!
You can't go wrong with a basic palette of bright colors of simplicity. Whites, ivories, and light blues or pinks (depending on the sex of the upcoming little bundle of joy, of course!)
Also, pay attention to textures used—lace and burlap, soft linen or cotton are the best to stick to. Think ivory linen tablecloths boasting centerpieces of Baby's Breath and roses in sparkly pink or blue vases.
Have twined burlap banners spelling out congratulation wishes, and balloons with stars and hearts, and messages like "Welcome, baby!" and "To the New Mrs!". You can even incorporate a theme such as a whimsical boho, or a white tea party complete with big hats and cute sundresses worn by guests.
 Combined Baby Shower and Bridal Shower Food & Drink
You can also use the food fare for the party in its own distinct way. For example, have the sweets buffet table themed towards the baby, with stroller shaped sugar cookies and baby cakepops. Then, for the beverage table, have wedding-inspired cocktails and drinks.
The main food can be finger food style where guests can grab and go without too much mess made. Keep in mind what Mommy-to-be need to avoid.
Combined Shower Activities & Favors
Have a guest Mad lib game in which guests mix up both baby and bride words (the results will be outrageously hilarious). Another games suitable for combined baby and bridal shower game is the well known, 'What's in your Purse' or 'What's on your Cellphone' or even 'Price is Right!' games! Customize the items to make the game more personalized and engaging!
You can also create an activity in which guests make something for the honoree(s), such as flower pots or easy canvas paintings. Then, send guests home with favors that will make this unique soiree memorable forever.
Specialty soaps shaped like little prams or faux rattles filled with luxury candies commemorate the celebration of the upcoming newborn, while heart shaped tea candles and crystal, diamond shaped wine stoppers both capture the happiness of the upcoming new bride.
With so many options available when it comes to décor, food, and fun, there's never been a better way to celebrate two slices of love than with a fantastic joint shower!