What a fantastic design this Modern Chic Nautical Shower had! With styling skills of Chaunise of LaRoyal Printing, this baby shower was a lovely contemporary party with lots of unique elements to make it one of a kind. 
The party was held indoors in a large room that had lots of natural light to ensure beautiful photos and an inviting vibe.  Along one wall columns of balloons in blue, green, white and gold were placed surrounding lovely gold and white curtains and a massive customized graphic with an anchor that said, "Ahoy It's a Boy!" 
This nautical themed celebration featured lots of fun goodies on a dessert table fit for any sailor to be! Sporting a blue and white cover, the table advertised the theme in a modern way.  A custom backdrop for this table was made to match the other sign. An overflowing tray of yummy white donuts was placed at the front of the table right beside other sweets that matched the party colors perfectly.  Candies were placed in jars with various shapes and sizes to give the table a dimensional look while ensuring everything was simple to take. There were even candied apples to try out, each with its own unique look to blend with this nautical theme nicely.
At the back of the table a delightful cake with three delectable layers stood on a silver platter. It had a green bottom, blue and white middle and white top with an adorable anchor as a finishing touch. 
The tables had a contemporary look with navy covers and white runners.  As a centerpiece, a charming vintage style lantern was placed on a mirrored tray beside a large green letter, "D" and a marvelous bowl of sand and shells.  Each place setting featured a golden charger to set the green plates on.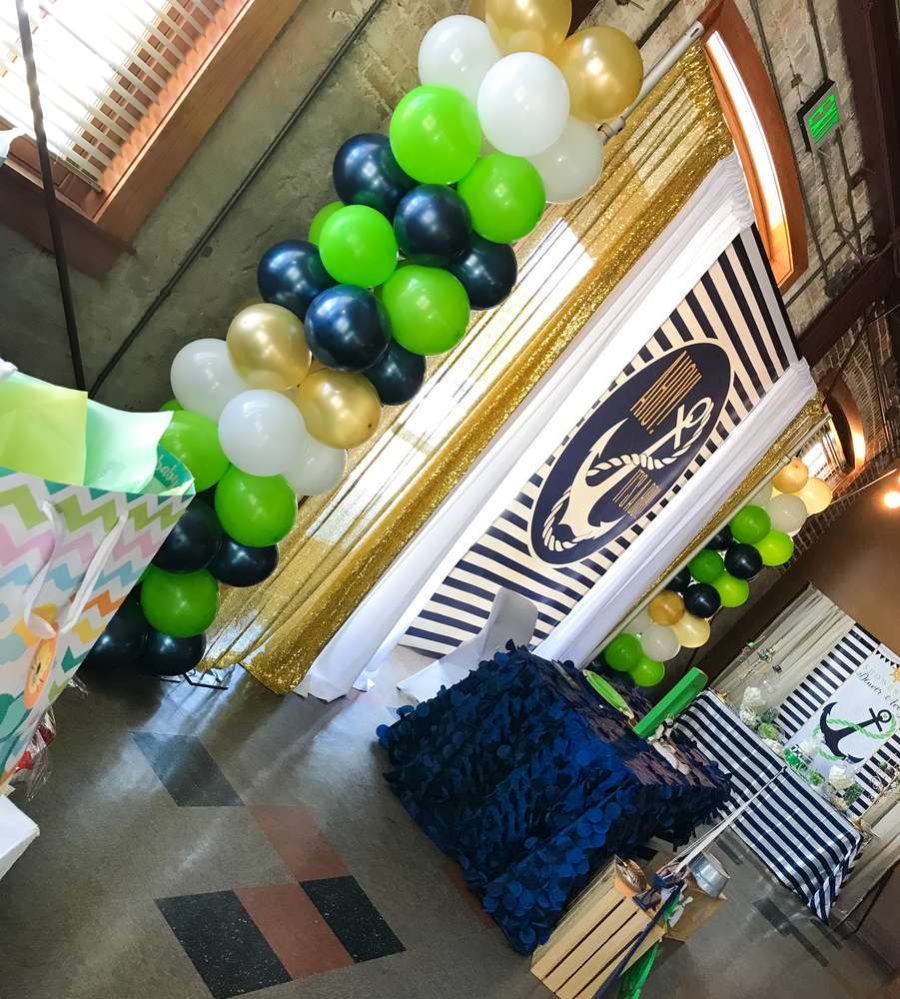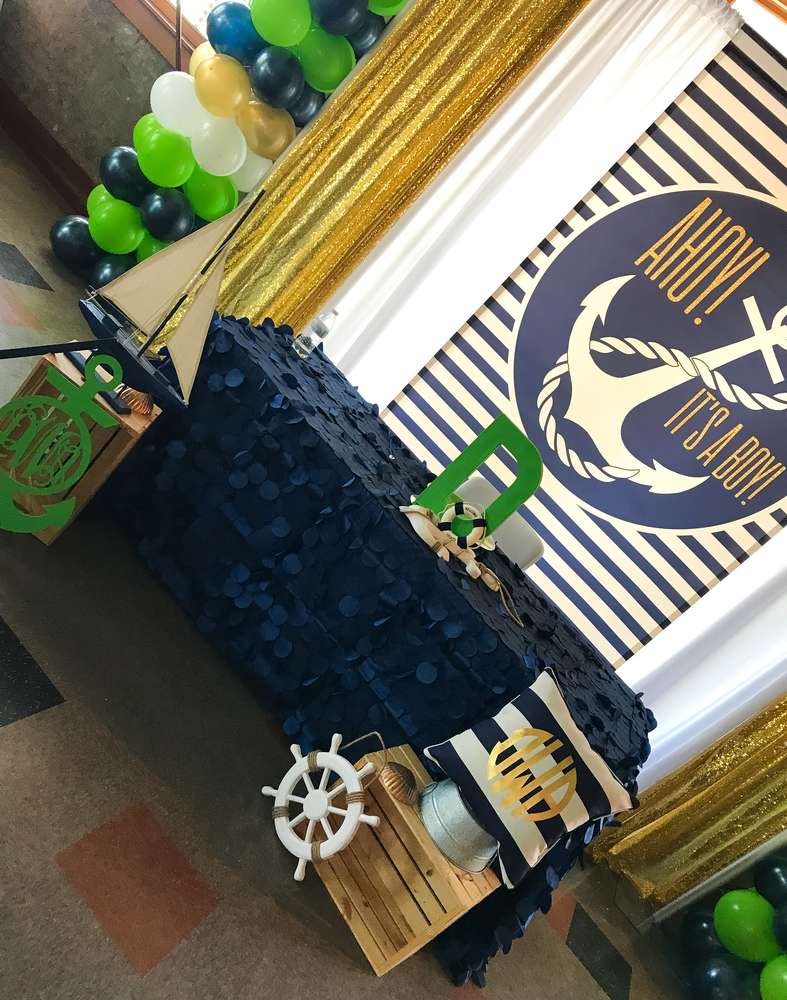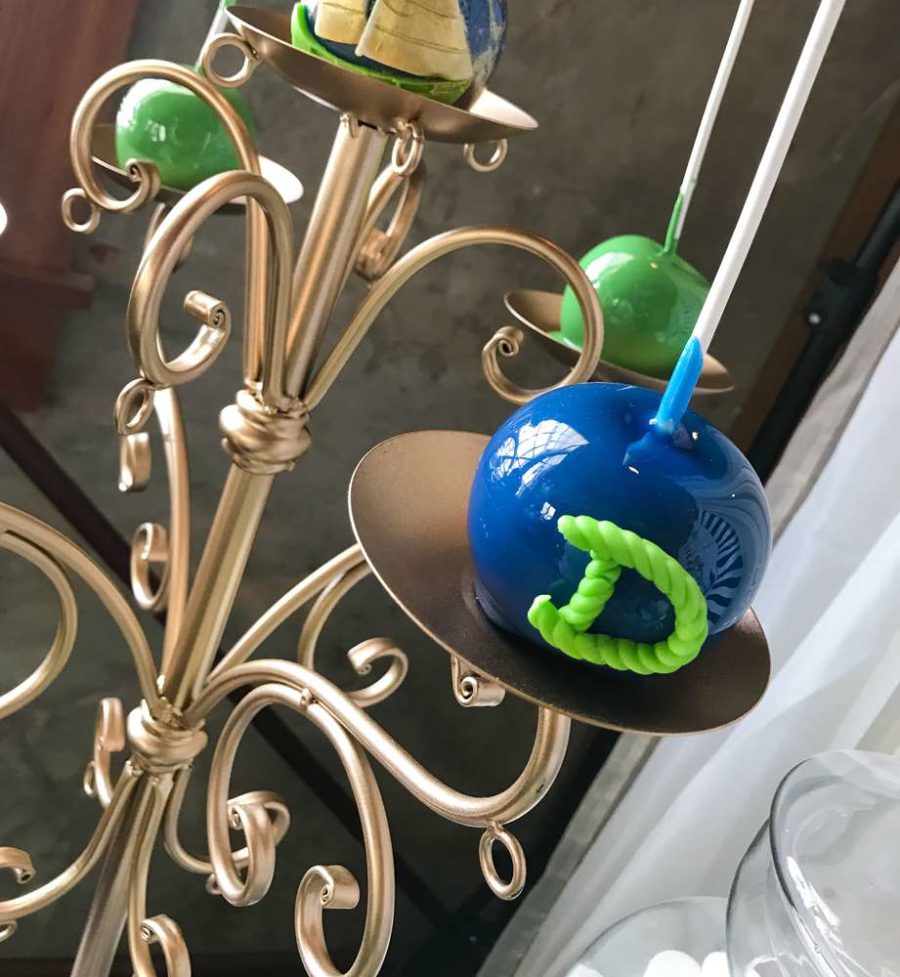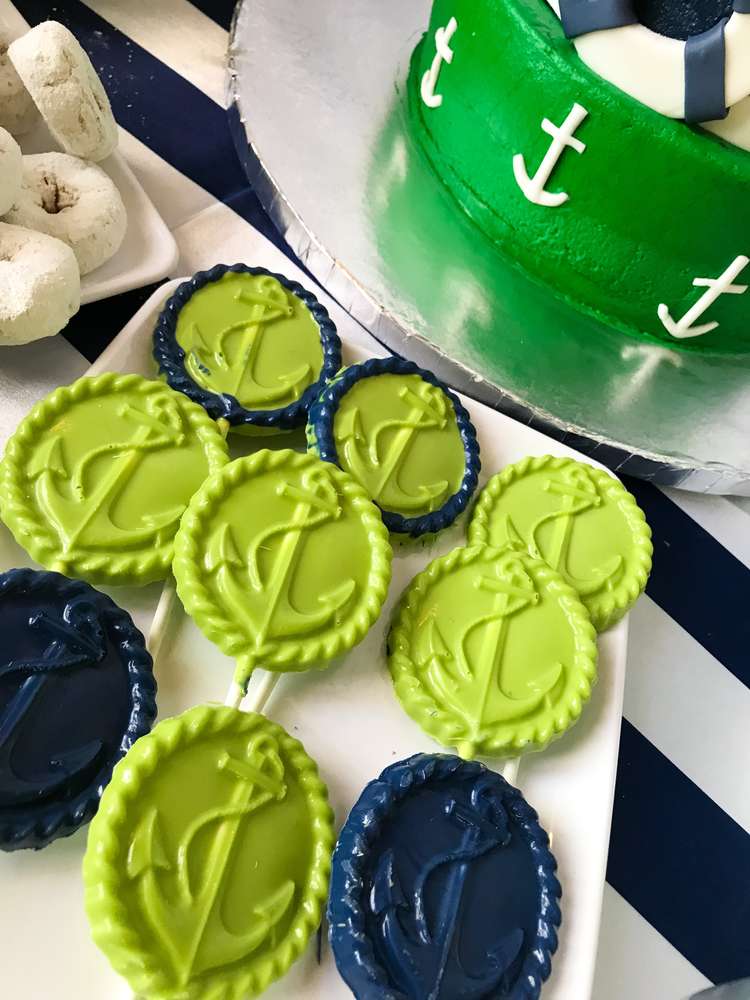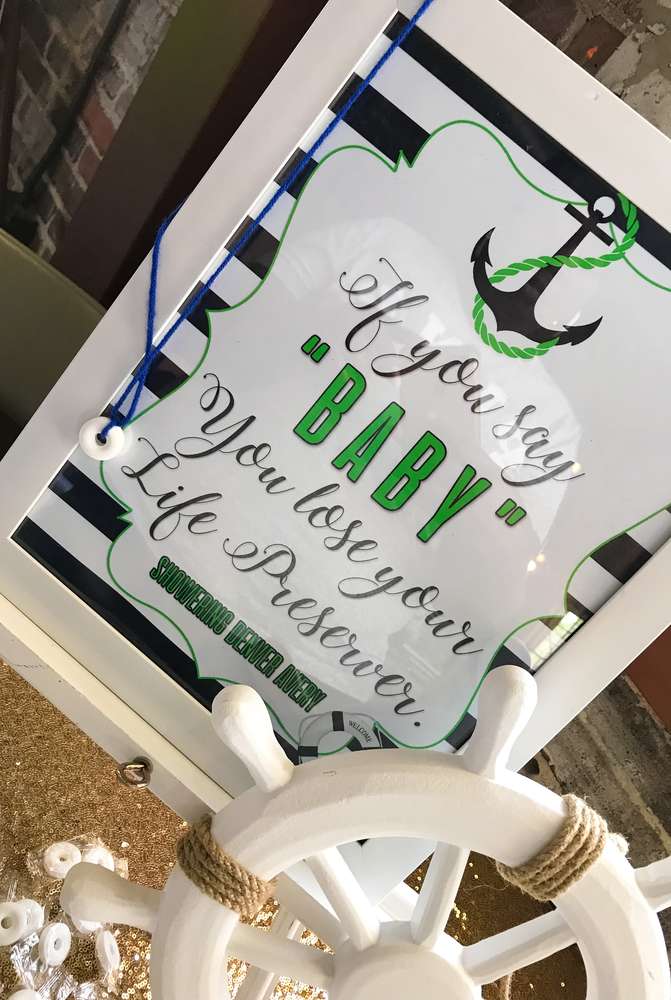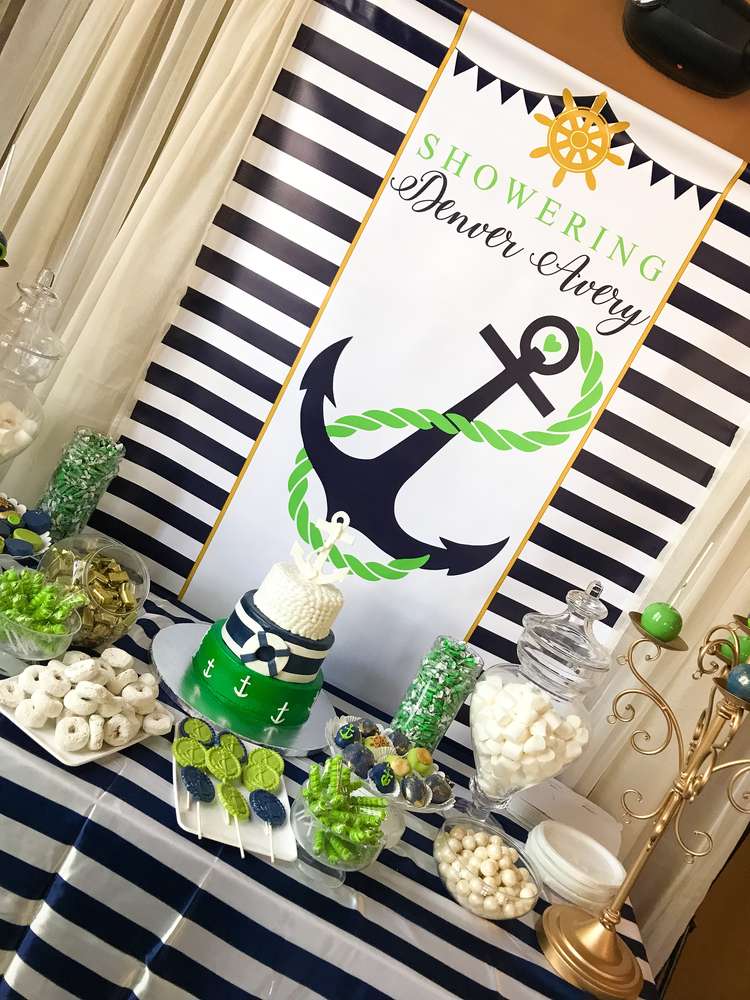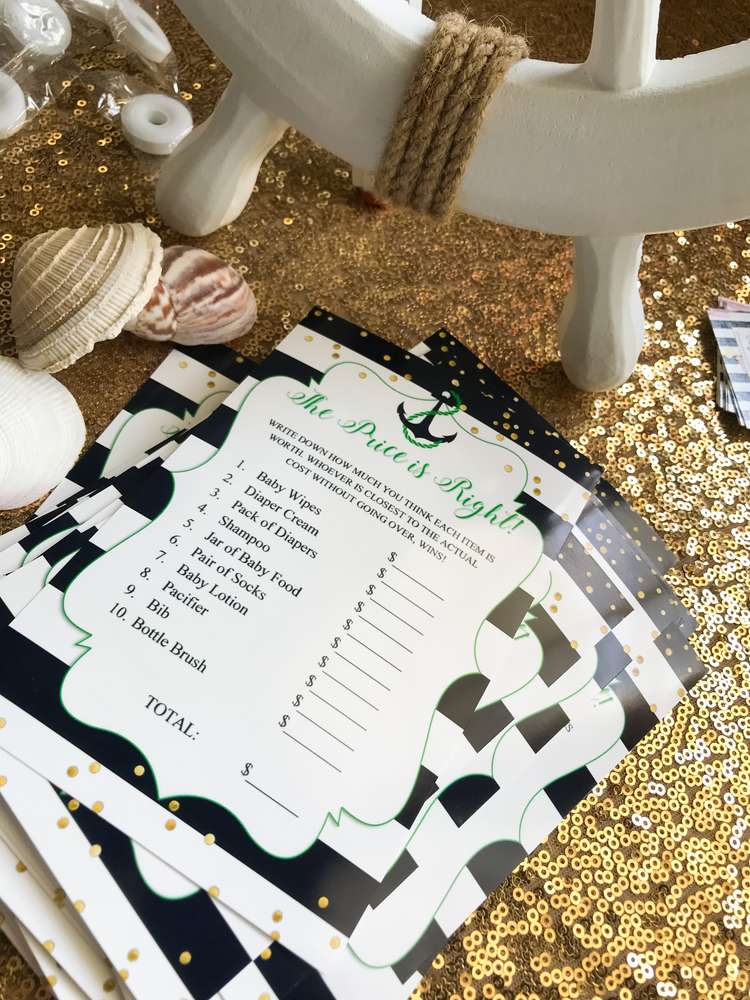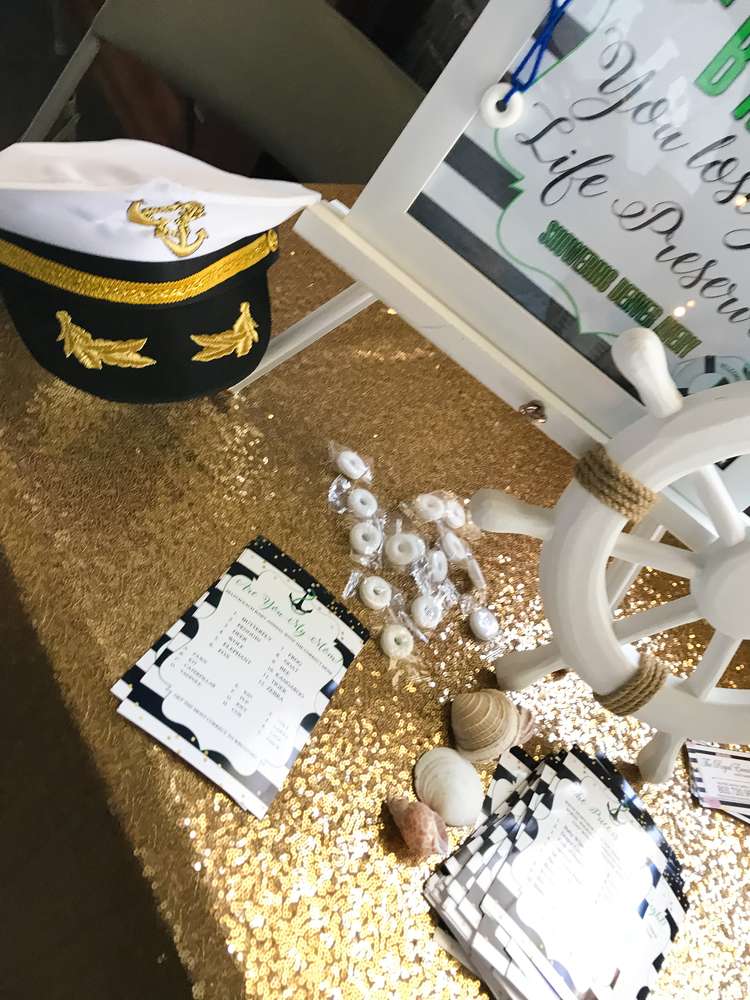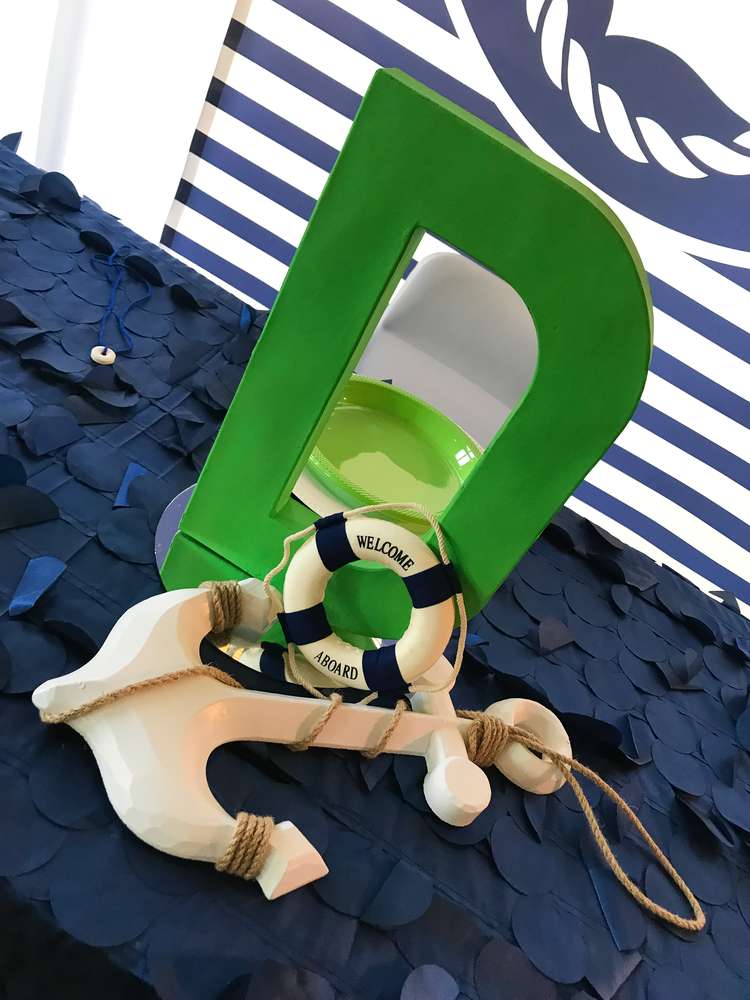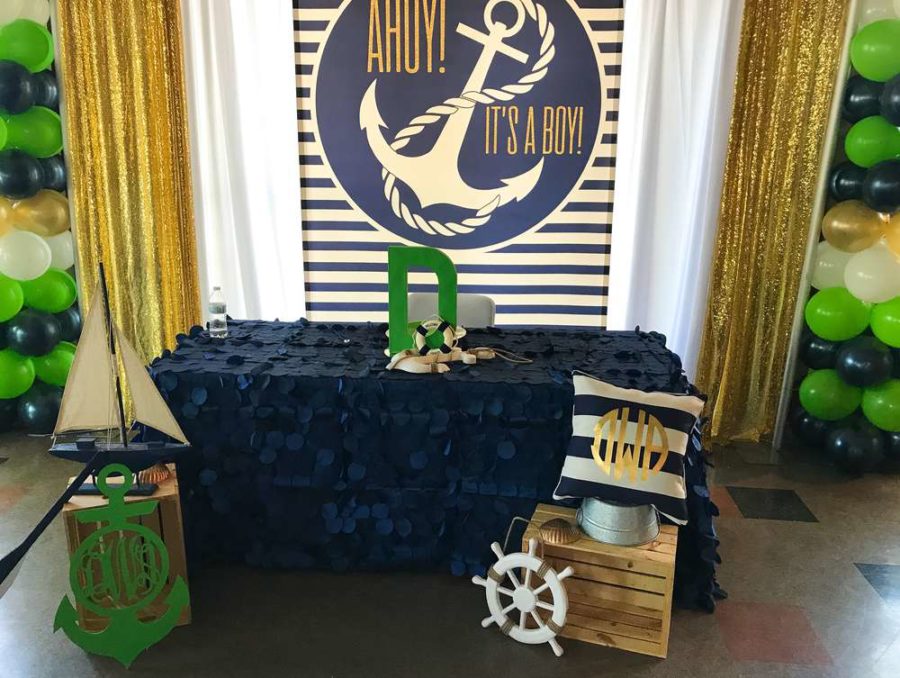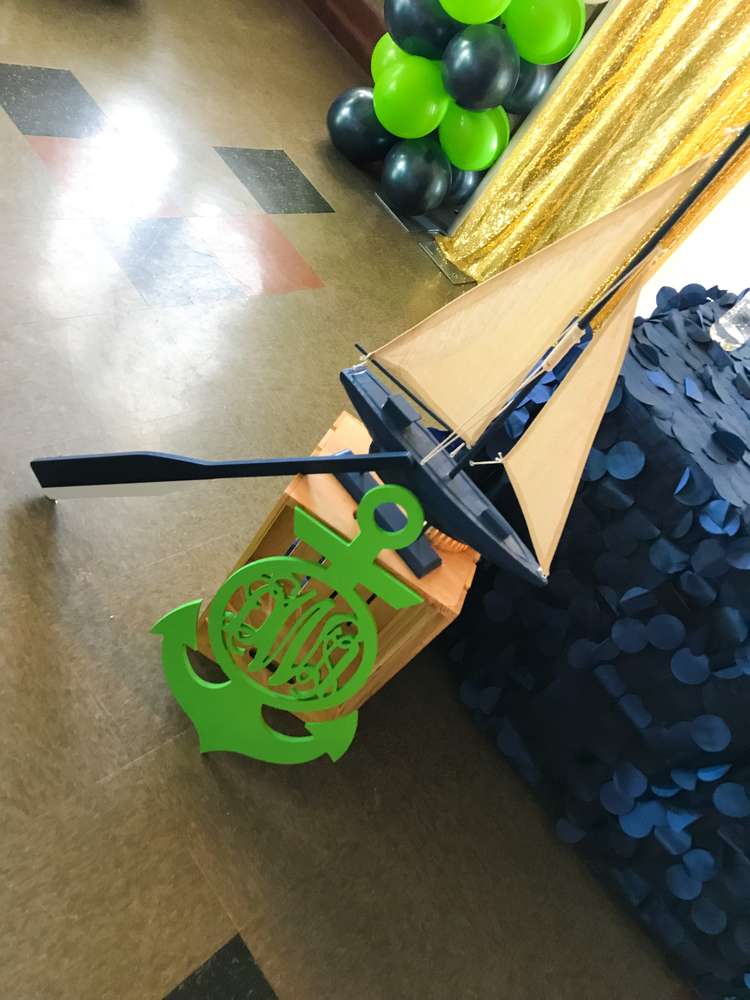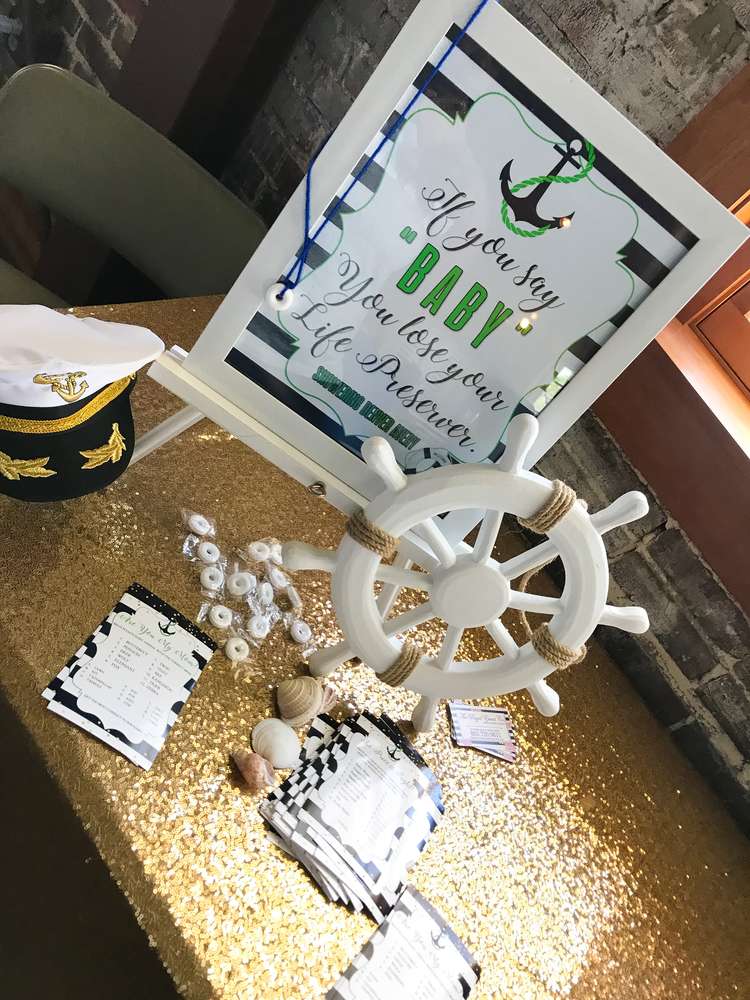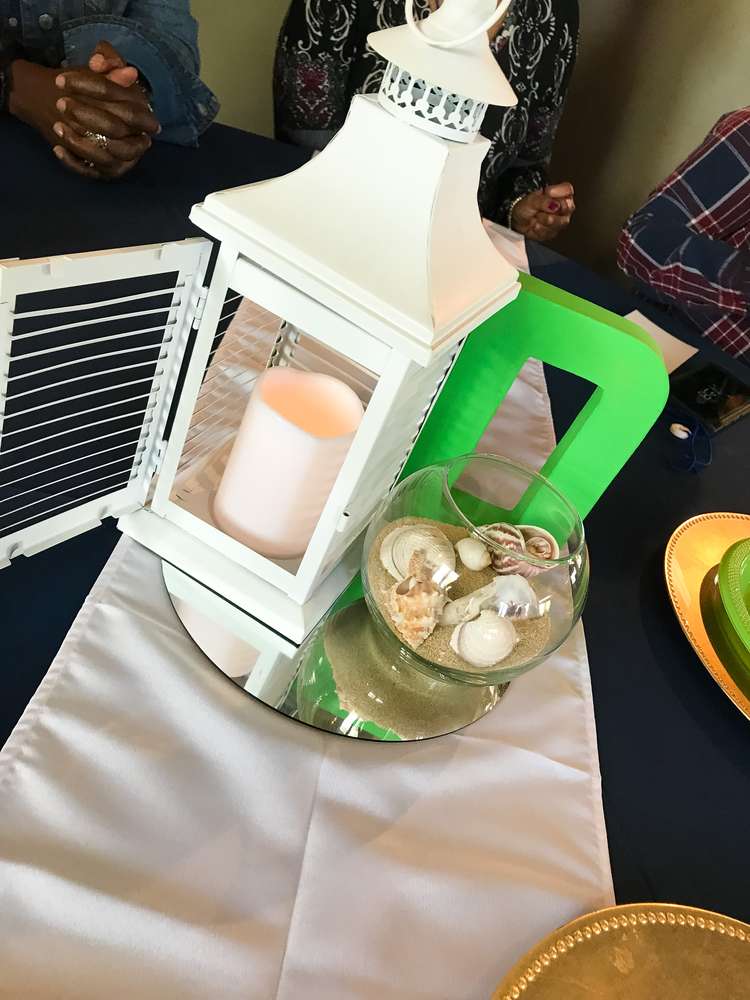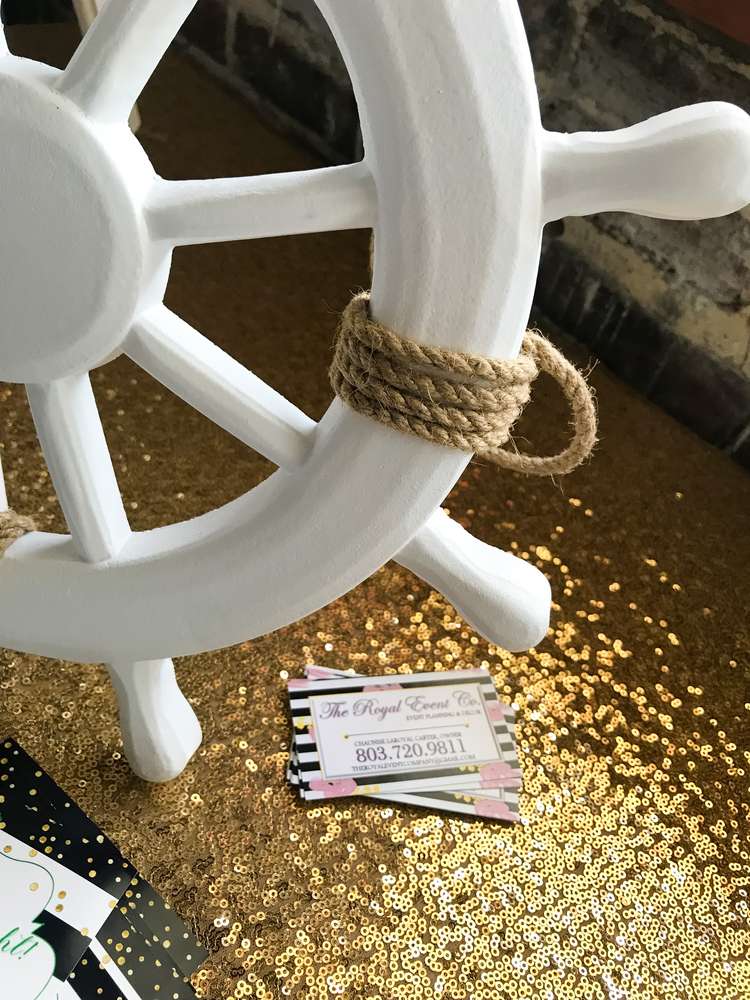 Credits:
Design/Planning – Chaunise of LaRoyal Printing
MORE INSPIRATIONS: