This sweet Ballerina Princess Baby Shower was beautifully arranged by Aura Decorations. With both over head lights on and off, the room was an elegantly designed ballet adventure.
The dessert area was superbly arranged with a large entryway created from soft pink fabric draped into an arch style.  At the back of this section the wall was covered in sheer pink and white fabric to give the dessert area a graceful look.  For the backdrop, large rectangles covered in pink rosettes stood out perfectly, sitting beside a large letter A.
This section was set up with tables on each side of the dessert area along with adorable pieces of decor including a full size mannequin in a lovely tutu. A vintage style chair was finished with several comfy looking throw pillows to spoil a special mom-to-be.  Small vanity tables on each side held gorgeous bouquets of flowers that matched the soft tones of the party smoothly. There were even white, textured throw rugs on the floor to add to the ballet vibe.
The dessert table itself was stunning, wrapped in long white strands of fabric.  A silver tiered cupcake stand held delicately frosted delights for the guests to enjoy. Candies were brilliantly arranged in clear jars so everyone could see clearly what was inside.  Some adorable candies on sticks were shaped to look like small carriages and were placed in a gift style box.  Lovely framed art filled the table out nicely too.  The cake was three layers of decadence, frosted in a blend of pink, white and silver colors.  It was topped with adorable little baby ballet shoes.  The cake was set on a square tray that gave a neat effect.
Guest tables for this stunning ballerina princess baby shower were decorated to match the theme impeccably with light pink table covers and white chairs.  Gorgeous doilies made lovely place settings. Each table had a perfectly arranged bouquet at the center on a fun box and a framed table number.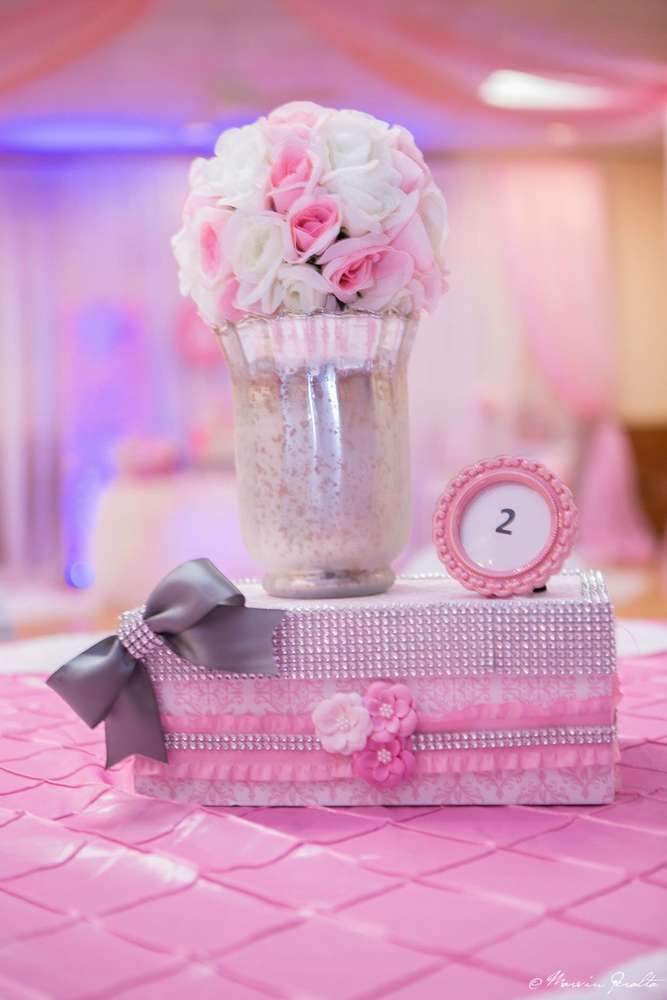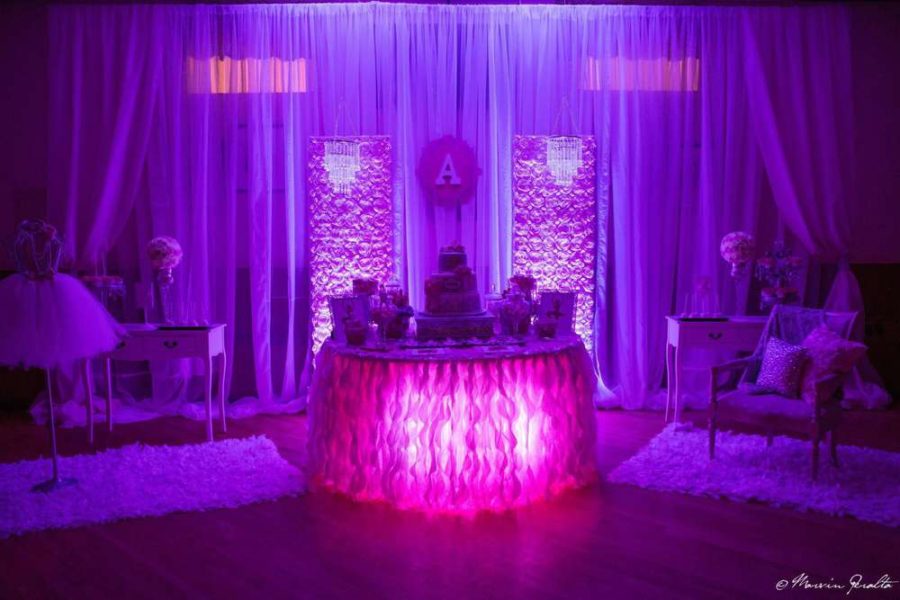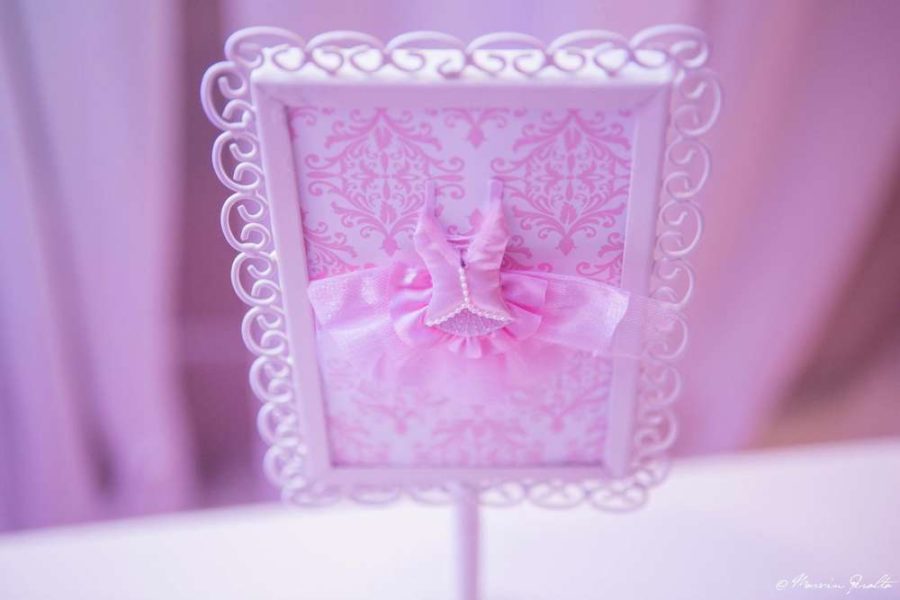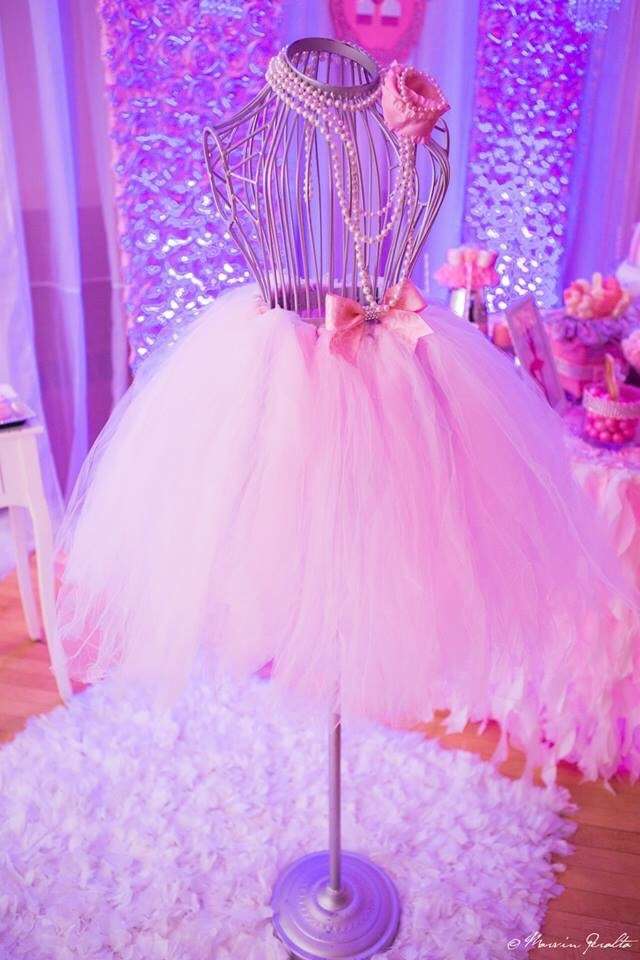 Credits:
Planning/design – Aura Decorations
MORE INSPIRATIONS: