A carnival themed baby shower is a lively and entertaining way to put on a celebration of a soon to be bundle of joy that is bright, interactive, and full of laughter. The ideas for decorations, food, and games are endless and it makes an already happy occasion that merrier. So, get your red and yellow pinwheel-shaped invitations out because this will be a baby shower to remember.
Carnival Themed Invitations
Carnival Themed Decorations
Red and white stripes are a signature carnival staple, so you'll want to incorporate this into the majority of your decorations. If you're having the baby shower outdoors, a red and white striped tent would be a fabulous idea to have the party under. If inside, you can drape the ceilings with red and white striped fabric and give the shower an authentic carnival feel. Flag banners in bright blue or pink (depending on the baby's gender) spelling out congratulations or even the name of the upcoming baby should be put up along the walls.
Red and blue streamers cascading from the ceilings and bright yellow balloons are must have decorations, while other carnival images like vintage signs, and light up marquee lettering help the venue look as though the guests just walked into a real carnival. Use the classic red and white striped look for tablecloths and red tulle bows for the chairs.
Blues and reds work extremely well together within décor for a carnival themed baby shower and you can never do too much of this. Set up a backdrop for the main event food table with a red backdrop and round, paper pinwheels in dizzying red and white stripes. This has a really neat illusion effect when the guests look at your backdrop. Of course, a diaper cake is all the rage at a baby shower, so why not make one in the shape of a red and blue circus tent!
Carnival Themed Setting Supplies 




Carnival Themed Food Ideas
Getting creative food together for a circus baby shower is so much fun and you get to incorporate all the favorite fares of a real carnival! Cotton candy on sticks, popcorn in old timey carnival boxes, and warm pretzels are just a handful of ideas for carnival themed food. Individual cartons with nachos, jalepeno poppers, and frito pies are delicious salty staples of a carnival, while funnel cake, candied apples, and big, twisting lollipops give a little something to a carnival lover's sweet tooth.
Individual shiny foil bags of roasted peanuts and metallic tubes of bright colored gumballs are perfect for the guests to take around with them as they mingle or as the mother to be is opening gifts. Of course, no baby shower is complete without delectable desserts and that most certainly includes the cake. For something extra special, opt for a cake in the shape and details of a carousel or a Ferris wheel. For a more subtle baby shower cake, a double tiered cake striped in red and white sugar fondant with a poofy topper captures the look and feel of a carnival just as well.
FREE Printable Cupcake Wrappers
How to make Popcorn Cupcakes by ToT MaMa

Carnival Themed Favors & Games
Party favors for your guests should be fun and nostalgic—just like a carnival itself. Think carnival elephant keychains or kaleidoscopes. Individually wrapped colored candy corn tied with satin blue or red bows or sugar cookies in the shape of baby carnival animals are super yummy. You can even use party favors in lieu of prizes for baby shower games like Name that Baby Animal or Carnival Mad Libs.
Circus, Carnival Themed Games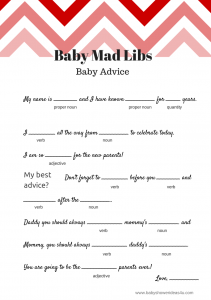 Carnival Themed Printables
MORE INSPIRATIONS: