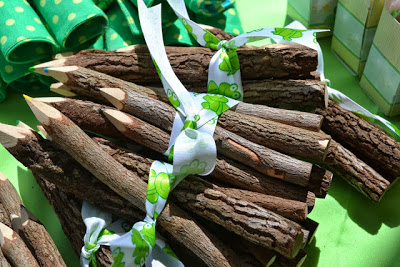 Having a theme makes it easier because you can just go with whatever happens to fit the theme. The Prince Frog themed baby shower can be an absolutely adorable theme to throw! You get to refer to the baby as a prince or prince (baby name) if you know the name they picked. And all of the decoration options are adorable. Every mom thinks of her baby boy as her little prince anyway, why not celebrate him as one.
Invitations

You can get anything printed on an invitation. If you want to incorporate some royal prince ideas for the invites, a glittery silver or gold crown on an adorable mini frog at the top with the invite info underneath can look darling. And it works great with white or green cardstock paper. You could even have them put the latest sonogram photo on it and put a little crown on his head.
Cake Ideas
There are some options for the cake as well. Especially if you didn't do it for the invites, having the cake with the sonogram photo on it with the baby wearing a royal crown is very cute. You could keep the cake theme to green so you are still flowing with the theme. You could even have them put 2 sonogram photos side by side, his first, when he looked like a tadpole and his most recent to show him going from frog to prince. You could also go with a frog cake. Depending on your budget and personal tastes you could do anything from a sheet cake with a drawing of a frog wearing a crown to something bigger like a cake shaped like an actual big frog.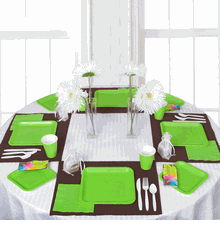 Decoration Ideas
For decorations, have some frog decorations and some crown decorations. Telling everyone at the party that only so many months ago this little guy was only a tad pole, then he grew arms and legs and was a tiny little frog, but soon a prince will be born will make everyone smile. It will also make mommy feel very special about helping her little tadpole grow all the way into a baby prince.
You can decorate the guest table by sprinkling frog confetti using frog craft punch around the centerpiece and their tableware which could be a set of lime green plate, napkin, paper cup and cutlery. Basically anything green and some gold, especially the balloons and cutlery. You can create a fun prince frog fruit platter using a watermelon as a frog! Prepare a drink station labeled "swamp water" with green cups to go with it.
You could print out cute crowned frog pictures on card stock paper and hang them up as banner and also use as table centerpieces along with a simple yellow and green flower arrangement. Using those little stuffed frogs would be perfect too and these can become part of the baby nursery afterwards. Another brilliant idea for a centerpiece or a gift table decor would be a DIY frog themed diaper cake.
Favor Ideas
A great favor idea for this Prince Frog Themed Baby Shower could simply be frog shaped soaps wrapped in a personalized cellophane with an adorable golden 'thanks for showering the mommy to be' tag. A budget favor idea would be a bag full of popcorn with an adorable green tag that reads 'About to Pop!'
No matter which way you go with this theme it is sure to come out spectacularly because with a theme based on such a true metaphor for babies is the prefect baby shower. You can even advise guests that considering the theme they may want to get gifts like onesies that say little prince or ones with frogs on them. It is always nice when some of the gifts can bring the mother back to the day of the shower when everyone she loved came together and celebrated her bringing a baby into the world. One day she will be dressing him, see the frog on the outfit and remember all of the fun that she had with all those she loved most. This story does have a happy ending.
Games & Activities
Grab these prince frog baby shower themed pack that includes, advice for parents to be card, guess the baby item and a fun guess the sweet mess game!
Follow My Mess's board Baby Shower Frog Prince Theme on Pinterest.