Cows Can Be Used For Decorations
A milk themed baby shower can be a lot of fun because the colors of black and white can be used for the decorations, and everyone can wear black and white to add another level of fun. Cows are a popular decorating style, and a party store may have plenty of decorations to choose from including everything covered with the cow spots. If cow-spotted decorations are not easy to find, just plain black and white can be used, and the people throwing the party can put pure white on half the tables and pure black on the other half.
A Simply Way To Feed the Guests
Because the baby shower is milk themed, then cookies and milk can be what everyone eats and drinks at the party. The people throwing the party can get different varieties of cookies, and gallons of milk for people to drink. Everyone loves cookies and milk, and the price of both is pretty inexpensive. You could make all sorts of drinks associated with milk such as iced chocolate milk, strawberry, caramel and so on.
Milk Themed Baby Shower Games
Everyone always associates milk with babies, so the games can be associated with the theme. For instance, "Time to Feed the Baby", which is a game in which small bottle of milk are used, and the guest who can suck out all the milk out the fastest wins. Another popular game to play at a milk themed party is Pin the Tail on the Cow, which will be just a large picture of a cow, and each blindfolded guest has to pin the tail on it.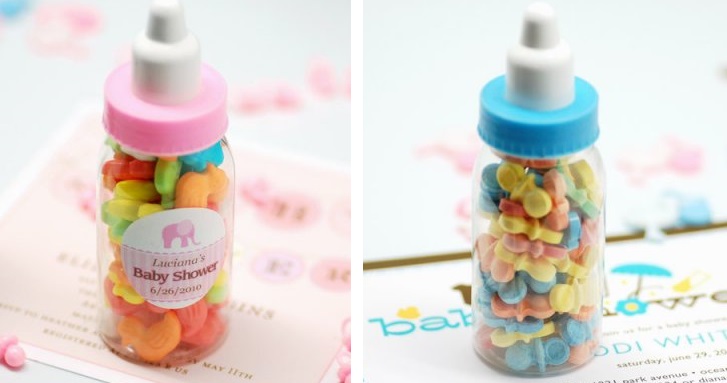 Some people know the sex of their baby, but sometimes the baby does not cooperate and the sex is not known. However, not knowing the gender of the baby should stop the baby shower fun, and a milk themed baby shower can be given because it is gender neutral.  Everyone can wear black and white, and those two colors can be used for decorations. For the food and drink, people can just eat cookies and drink milk. Well, maybe you might want to dedicate a table in one area of the room for this and serve few more food options on the other table, just to keep everyone smiling :-)